Article • At-home diagnostics
Making remote patient monitoring simple
Increasing accessibility of remote and home monitoring for patients with pulmonary diseases can help improve treatment and rehabilitation adherence, and support health systems and hospitals in tackling waiting lists. The various advantages of remote monitoring systems will be highlighted in a Medica session focusing on "Preventing chronic diseases with diagnostics and analytics".
Report: Mark Nicholls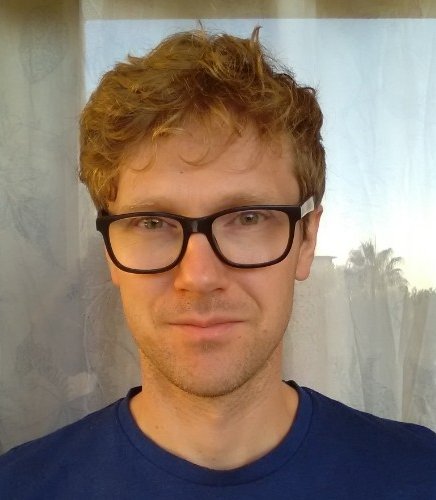 Among the speakers is Dr Łukasz Czekaj, CTO of medical device firm Aidmed, who will examine the value of rehabilitation programs in the remote/telemedical paradigm for pulmonary rehabilitation of people with COPD (chronic obstructive pulmonary disease) and post-Covid patients. During the session "Simplifying patient monitoring and rehabilitation process for pulmonary chronic diseases, using IoT and machine learning", he will outline how relatively straightforward devices such as the Aidmed One recorder can be used for assessment of a patient's condition, breathing and aerobic exercises, and follow-up to assess progress. The portable medical device, worn on the chest, incorporates a pulse oximeter for measuring physiological parameters.
Respiratory rhythm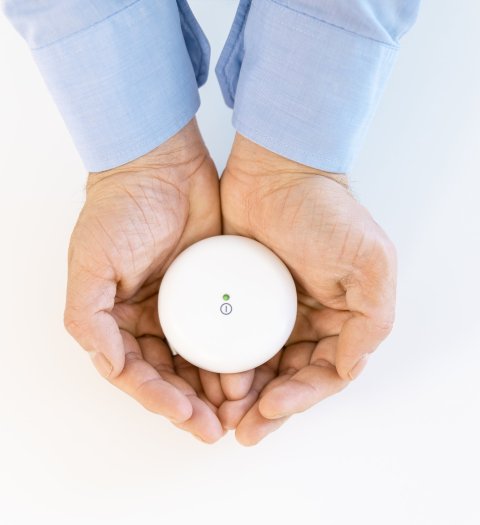 Data is collected on changes in chest volume, patient movement and position. There is a pressure sensor for airflow through the nose/mouth, a temperature to monitor skin temperature, and a SpO2 sensor for pulse rate and oxygen saturation of the blood. An ECG signal is collected using a single-channel module through silicon electrodes placed on a chest strap. From recorded changes, respiratory rhythm can be determined and help highlight how the patient is progressing.
During the session, Czekaj will detail the device and the Aidmed mobile app for patient notification and interaction as well as discuss issues of patient adherence in the context of monitoring and motivation. The device and app also allow for integration with other devices, such as blood pressure monitors, pulse oximeters, or spirometers.
Ongoing challenges
Czekaj said ongoing challenges for pulmonary rehabilitation include hospital wait times and shortages of qualified medical personnel. But he suggests a program of home rehabilitation for COPD and post-Covid patients can deliver remote quantification, monitoring and motivation, and also be a preventive measure. The patient monitoring via a simple-to-use wireless device with no cables, sees data transmitted to the cloud system and made immediately available for medical personnel. 'This leads to a reduced risk of failed examinations due to online signal quality,' he said: 'The benefits for data collection are that it reduces digital exclusion, and with data transmission to cloud there is high availability, with no missing data or the need to go to the doctor with a disk, or for examination repetition.'
Patient benefit
Benefits for patients include increasing availability of rehabilitation services and with the biofeedback facility, the processed data is immediately available. 'That can lead to improved patient adherence, long-term patient follow-up, and increases the availability of rehabilitation services,' he added.
Czekaj acknowledges that patients at times neglect rehabilitation recommendations, but said that remote rehabilitation after diagnosis or a stay in a hospital helps improve the motivation to adhere to rehabilitation plans. 'We increase availability and reduce the cost of diagnostics and provide a real alternative to interventional methods and stationary rehabilitation,' he said. 'Our goal is to make an impact on public health through the introduction of effective pro-health rehabilitation on a large scale and achieve this through home/remote rehabilitation, gamification and effective patient motivation.'
MCHF: MEDICA DISRUPT – Preventing chronic diseases with diagnostics and analytics is on November 15 (3-5pm CET) and also includes sessions on continuous cardiac monitoring, placing engagement at the heart of healthcare with at-home monitoring; permanent, long-term blood pressure monitoring, next-generation wearables for remote monitoring of vital signs, and novel AI-based approaches for preventing, diagnostic and monitoring of neurodegenerative disorders.