Video • Coronavirus structured reporting
Radiology and COVID-19: How to establish safe workflows
Radiology experts from Norway and Germany highlighted the role of structured reporting in communicating clear results to the rest of the team, to improve patient and staff safety during the pandemic. They also related Germany's experience of the crisis and what lies ahead in an online conference organized by the European Society of Radiology (ESR) last week.
Report: Mélisande Rouger
Distinguishing typical vs. atypical findings in the structured report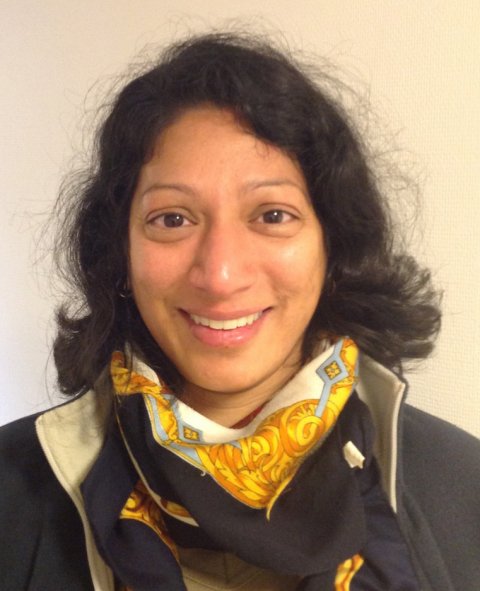 In this fourth episode of ESR Connect Special Reports, Anagha Parkar, a chest radiologist at Haraldsplass Deaconess Hospital in Bergen, Norway, explained how recognizing and identifying the COVID-19 patterns enable swifter recognition and aid clinicians to triage these patients. She also highlighted how communicating not only the imaging findings but also their level of confidence the structured report (SR) can help improve patient prognosis by providing clear information to other clinicians. "Radiologists must not only be aware of these findings, but also report them and the level of confidence of the presence or absence of typical COVID-19 findings in the SR.
Parkar shared practical advice on how to image patients for COVID-19 with CT and what to expect and how to distinguish the virus from other diseases. "You should use maximum 1mm thickness slices. The typical findings are the presence of bilateral, diffuse, confluent or patchy ground glass opacities, with a rounded morphology or a crazy paving pattern, usually in the periphery; or the presence of ground-glass opacities with consolidations or linear consolidations. There are no centrilobular nodules or adenopathy or pleural effusions; if you have these, it's probably not COVID-19," she said. Diagnosis can be more challenging with patients who are in the later phase, i.e. past day 9 or 10 of the infection, and start getting linear consolidations and a large area of ground glass opacity. "When there are only linear patterns, it can be difficult to say whether it is COVID-19 from the CT; but if you have a combined mixed pattern, it could still be COVID-19," she said.
We should not forget that other patients are still being admitted to hospital for [normal pneumonia]

Anagha Parkar
Another rather atypical COVID-19 scenario is when a patient presents with a tree-in-bud pattern or centrilobular nodules, with subpleural sparing towards the periphery, not patchy in both lungs and not confluing. "Even if the patient displays clinical symptoms, it could be normal pneumonia. We should not forget that other patients are still being admitted to hospital for that," she said.
The ESR ESTI advice paper that was recently published recommended the SR features the description of the typical findings and which ones mostly rule out COVID-19. Authors also suggested using a visual assessment of disease extent on CT, using a scale of mild, moderate and extensive. "If there is a suspicion of COVID-19 and haven't got the CXR tests yet, our clinicians always ask if there is something else that could be the cause, like pneumothorax, pleural effusion or lobar pneumonia. If using CT, always ask how much of the lungs are affected. When the patient has ground glass opacities and the extent is massive, they can very quickly end up in the ICU and then clinicians really need to know how badly the lungs are doing," Parkar said.
Most CT examinations she and her team have performed were for other causes and usually pulmonary embolism. So if radiologists suspect COVID-19 based on the CT's findings, they should convey this with a degree of certainty - highly likely, indeterminate or unlikely. And if the clinical question is about acute illness, commenting on malignancy or chronic illness would be "irrelevant", she recommended.
It's important to have the technical infrastructure for home office work; we also recruit student assistants to help radiographers

David Günther
Radiographers have a daily telephone conference with the head of the department. Staff is briefed by email twice a week and provided with all scientific information and publications, David Günther, a leading radiographer at Charité explained. "For patient management, we teach using pseudonymised cases and teach residents the basics of equipment operation. In our department, we include technologists of nuclear medicine and pediatric radiology. We show them how to do chest x-rays, bedside chest x-rays and chest CTs. It's important to have the technical infrastructure for home office work; we also recruit student assistants to help radiographers," he said.
To protect staff, the Charité established centralized storage and distribution of protective gear, and ordered larger amounts of protective gear and disinfectants. Information on psychological counseling services was also provided.
Contact within the department is very restricted. "Reception counters are closed, with registration by phone. Only patients who have been planned beforehand are examined and we limit access to the waiting areas. Isolated patients are not allowed to move around the hospital alone; only one radiographer can be in the control room at a time," Günther said. There are no clinical rounds and fewer case demonstrations. Whenever possible, doctors work from home. "We have dedicated scanners and rooms for COVID-19 patients and have created a separate x-ray unit in the covid emergency unit. We have a very good Institute of Hygiene that performs simulation training with doctors and nurses, and we then put down hygiene guidelines for each modality," he said.
Charité's advice for safe workflows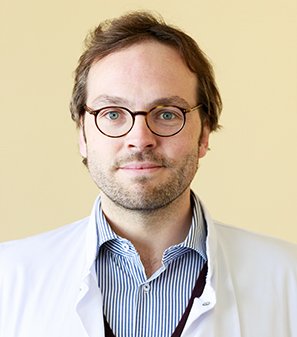 The Charité Hospital in Berlin is one of the biggest and oldest hospitals in Europe. When the epidemic broke in Germany early March, a communication infrastructure was created at the historical institution. A pandemic management team with selected experts from different fields was introduced and all departments had to nominate a representative. This team sends daily updates, in the form of video conferences, or through a dedicated intranet page, according to Felix Döllinger, a chest radiologist in charge of hygiene measures in the radiology department.
"Various measures on patient management were taken. Most of the elective procedures were cancelled or postponed and there was a ban on most staff vacations and official trips. A dedicated covid-19 emergency unit was established and dedicated wards for COVID-19 patients were locked off from the rest of the hospital. Our colleagues from anesthesiology expanded the intensive care capacity by nearly 50 per cent," he said.
The CovApp, a software developed by Charité in cooperation with Data4Life, is available on mobiles and on the website and advises patients on whether they should visit a GP or a hospital or just stay at home. Regarding protection of staff, the hospital has issued process instructions on protective gear and rationing of such equipment. PCR testing has been available for staff with unprotected COVID-19 contact and returning from travels as of late February. Staff also has the opportunity to get vaccinated against things like influenza and pneumococci. "We have harsh contact restrictions - no visitors are allowed, most of the entrances are closed, and soon most of the canteens will shut down," Döllinger said.
Recommended article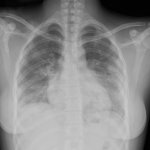 Interview • Chest X-ray, CT and more
Chest X-ray is the first imaging method to diagnose COVID-19 coronavirus infection in Spain, but in the light of new evidence this may change soon, according to Milagros Martí de Gracia, Vice President of the Spanish Society of Radiology (SERAM) and head of the emergency radiology unit at La Paz Hospital in Madrid, one of the hot spots for viral re-production of COVID-19.
Germany's experience
Compared to other countries, Germany's case-to-fatality ratio is currently very low, at around 2.5 per cent. A major reason could be that Germany is two weeks behind Italy, Döllinger highlighted. "We were lucky to have the experience from our colleagues dealing with the horrible situation in Italy and more time to prepare. We knew the impact of the pandemic and that it had to be taken very seriously from the start. The first larger group of patients were young and healthy, so we knew that this group can also suffer from the infection," he said.
The second factor that helps limit the pandemic is the excessive testing in Germany, Döllinger explained. "A coronavirus test was developed at Charité Hospital in January. Right now, we are able to perform around 350,000 tests per week throughout the country. Patients never had to pay for these tests."
Another paying strategy, which Germany learned from South Korea, is tracking. A working system of local health authorities and public health officers has been deployed who are tracking down every case of coronavirus. "The first case was identified in Bavaria on 28 January. Within two days, the local health authorities were able to track the route of the infection and all contacts (more than 200 people) were quarantined immediately."
The high number of critical care beds per capita has also been helpful, Döllinger said. "Currently there are 50 intensive care beds per 100,000 inhabitants, which is a large difference from other countries. In the German public healthcare system, nearly everybody had health insurance. Within a few weeks, we increased from 28,000 to more than 40,000 ICU beds. This avoids triage situations, and helps maintain emergency and oncology procedures," he said.
Recommended article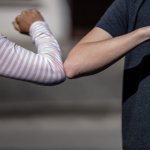 News • COVID-19 prevention
The number of cases tested positive for COVID-19 initially grew exponentially in China, but then slowed down. Dirk Brockmann, professor at Humboldt-Universität zu Berlin (HU) and project group leader at the Robert Koch-Institut (RKI), and his postdoc Benjamin F. Maier have developed a diffusion model that takes into account the effect of social distancing and other measures to explain this…
Last but not least, the people trust government and official communication has been clear, calm and regular. "Angela Merkel is a physicist herself and, from the beginning of the crisis, people felt the decision-making has been rational and led by scientific results. Social distancing measures began very early and have been supported by the vast majority of society," he said.
However, Germany is dealing with distorted statistics and people know that the fatality rate will definitely increase in the next weeks and months. "Right now, the average patient in Germany is younger than in other countries, and the excessive testing catches many people with no or few symptoms. Therefore, this low fatality rate in Germany is not the truth and there are many different factors involved," he concluded.
Profiles:
Anagha Parkar is chest radiologist at Haraldsplass Deaconess Hospital, Bergen, Norway. She is also secretary of the European Society of Thoracic Imaging (ESTI).
Felix Döllinger is chest radiologist and in charge for hygiene measures in the radiology department of Charité Berlin.
David Günther is a leading radiographer at the same institution.