Article • Re-establishing routine workloads
Restoring radiology to the 'new normal' after COVID-19
Diagnostic imaging examinations and radiology departments have been essential in the care of the millions of COVID-19 patients. As the virus abates, how should radiology departments return to "normal" operations?
Report: Cynthia E. Keen
The American College of Radiology (ACR) and the Radiological Society of North America (RSNA) have published recommendations and guidelines.1,2,3
Caution and safety should be the foundation cornerstones for re-offering non-urgent imaging procedures, experts recommend. Ramp up slowly and methodically based on the capabilities, needs, and limitations of individual hospital radiology departments and outpatient facilities. Local COVID-19 infection statistics and trends should have the greatest influence in this decision, as well as the availability of personal protective equipment (PPE) for staff and sanitizing supplies, and the availability of radiologic technologists and support staff.
For hospital radiology departments, plans to continue to provide essential imaging services for patients with known or suspected COVID-19 need to be made, and logistics assessed with respect to plans for imaging virus-free patients. The challenges associated with this are so individualized to a radiology department that they are not within the scope of this article, and are best made by a dedicated task force of administrative staff, technologists, and radiologists.
There is no single ideal approach for the safe re-engagement of non-urgent radiology care

Matthew S. Davenport
Once logistics are determined, the daily volume of emergency and non-elective urgent exams need to be estimated. From these statistics, tiered plans of attainable estimated volumes should be developed. The ACR Working Group recommends developing tiers that include non-urgent time-sensitive exams, elective care, and screening. From this, the scheduling of daily exam workloads for each modality and imaging suite can be developed, as it is highly unlikely that radiology departments will be able to initially achieve their pre-COVID-19 workflows while maintaining strict safety procedures for both patients and department staff. "There is no single ideal approach for the safe re-engagement of non-urgent radiology care," writes Dr. Matthew S. Davenport, chair of the ACR Working Group. The RSNA COVID-19 Task Force advises that two vital factors that support a slow, gradual ramp-up of imaging volumes are the prevention of increased staff and patient exposures to COVID-19 and the regaining of patient confidence with respect to being safe inside a radiology department.
Staff need to realistically assess the physical layout and size of their imaging facility. This includes the number of patients who can be accommodated while maintaining safe social distancing in both check-in and patient-only waiting rooms (such as those for diagnostic mammography patients), the ability to initiate one-way traffic flows in hallways, and the size and layout of radiology reading rooms, scanner console areas, and staff work and lounge areas to accommodate safe social distancing. Radiologists whose presence is not required onsite are encouraged to do remote exam interpretation via teleradiology.
Recommended article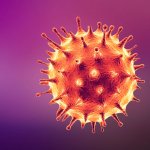 Video • Coronavirus structured reporting
Radiology experts from Norway and Germany highlighted the role of structured reporting in communicating clear results to the rest of the team, to improve patient and staff safety during the pandemic. They also related Germany's experience of the crisis and what lies ahead in an online conference organized by the European Society of Radiology (ESR) last week.
Sanitizing protocols deployed during COVID-19 need to be assessed to determine realistic times between scheduled exams for each type imaging suite, as well as the need for additional staff to perform this enhanced sanitizing efficiently. Logistics for sanitizing waiting rooms, staff rooms, and computer monitors, keyboards, mice/controls, and workstations also need to be determined.
Radiology departments may wish to extend their hours to achieve imaging volume goals. Radiologists may wish to reassess standard exam protocols to determine if and how they could be streamlined. It may be appropriate to determine if implementing clinically proven abbreviated or accelerated protocols, such as those for magnetic resonance imaging (MRI), would be clinically appropriate and beneficial.
With respect to MRI scanning, surgical face masks for patients and MRI technologists need to be tested for ferromagnetic attraction with a hand-held magnet greater than 1,000 Gauss. Those without ferromagnetic properties then need to be tested on a head phantom to evaluate the artifacts they produce and any level of heating. Dr. J.G. Murray and colleagues at the Mater Private Hospital in Dublin, Ireland describe a thorough testing process in Clinical Radiology.4
Fact-based information to alleviate fears
Telephone and email communication with patients relating to scheduled exams should be initiated so that patients have completed all paperwork prior to arrival. The ACR Working Group recommends that radiology department staff be proactive with patients in advising that COVID-19 risk is low and in explaining the safeguards being taken within the radiology department. It is important to provide calming, fact-based information to patients -- and for that matter, radiology staff -- to alleviate fears. Any history of COVID-19 exposure by a patient should be obtained and assessed in conjunction with scheduled appointment reminders.
Prior to entry into a radiology department, all patients, staff, and accompanying visitors (if allowed) should be screened for symptoms of COVID-19. A plan is needed for the management of individuals who screen positive or suspicious.
Clearing the backlog
Radiology staff, whether clinical, technical, administrative or support need to be thoroughly informed and trained in all new practices and procedures. Quality control needs to extend to these safeguards, and an environment to freely report concerns and problems is essential. Even the best designed plans may not work well; a flexible, responsive department will better achieve success in restoring post-virus operations.
Weeks of postponement of elective and screening exams have created huge backlogs. In the United States, for example, extrapolating from U.S. Food and Drug Administration statistics, an estimated 40 million mammography procedures are performed annually. This equates to nearly 770,000 delayed mammography procedures each week. Based on their individual capabilities, radiology departments will need to be creative and fair to address the imaging exam backlog of the communities they serve, and schedulers must be thoroughly trained to implement the new "routine" scheduling policies.
The RSNA is presenting a two-part, globally free-of-charge COVID-19 webinar. The first part, which aired on May 22, can be seen here. The second part, scheduled 19 June, will offer clinical strategies to get back on track, and how to prepare for future surges, especially in low-resource countries. Preregistration is required and may be accessed here.
References
1 Davenport MS, Bruno MA, Iyer RS, et al. ACR Statement on Safe Resumption of Routine Radiology Care During the COVID-19 Pandemic. JACR. Published online 6 May, 2020.
2 Mossa-Basha M, Azadi J, Ko J, et al. RSNA COVID-19 Task Force: Best Practices for Radiology Departments during COVID-19. 27 April, 2020.
3 Mossa-Basha M, Azadi J, Klein J, et al. RSNA COVID-19 Task Force: Post-COVID Surge Preparedness. 6 May, 2020.
4 Murray OM, Bisset JM, Gilligan PJ, et al. Respirators and surgical facemasks for COVID-19: implications for MRI. Clin Radiol. 2020 Jun;75(6):405-407.