RADbook 2012 on your iPad
Quick, simple and comfortable – the RADbook 2012 on your iPad. Download the RADbook app free of charge today and have all state-of-the-art diagnostic imaging systems at your fingertips.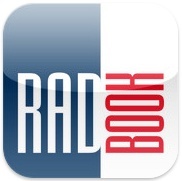 RADbook: Your guide to diagnostics and therapy in Europe provides an overview of the most advanced diagnostic imaging systems for radiologists, cardiologists and managing directors of hospitals in Europe. Whether you want to establish a new radiology department or need to replace radiological equipment, the RADbook guides you through digital mammography, digital X-ray equipment, CT, MRI, ultrasound, PACS & RIS solutions as well as oncology equipment. Have a look at the ePaper or online.