Article • Antimicrobial resistance
Prudence is the cornerstone of prevention
Following a top level EU report showing antimicrobial resistance (AMR) remains high, Professor Mike Catchpole, Chief Scientist at the European Centre for Disease Prevention and Control (ECDC), has warned that stricter use of antibiotics is critical.
Report: Mark Nicholls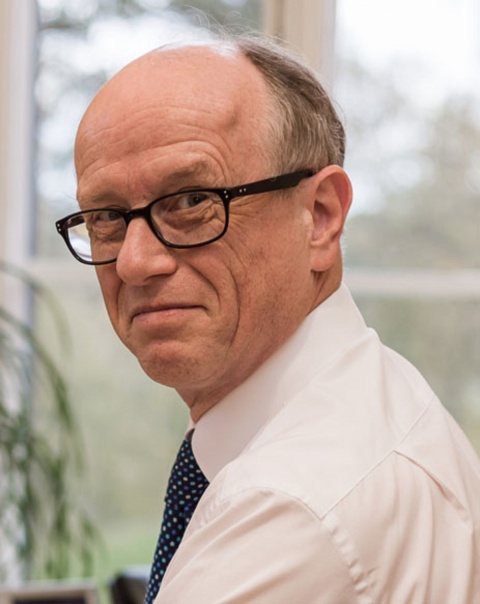 The document on AMR in bacteria by the European Food Safety Authority (EFSA) and ECDC revealed that bacteria found in humans, animals and food continue to show resistance to widely used antimicrobials, posing a serious threat to public and animal health, with related infections causing around 25,000 deaths in the EU annually.
So concerned is the European Commission that later this summer it intends to launch an Action Plan presenting a new framework for future coordinated actions to reduce the spread of antimicrobial resistance. 'Treating infections due to resistant bacteria is a challenge: antibiotics commonly used are no longer effective and doctors have to choose other antibiotics,' Catchpole said. 'This may delay getting the right treatment to patients and may result in complications, including death. Also, a patient may need more care as well as alternative and more expensive antibiotics, which may have more severe side-effects.
'The situation is getting worse with the emergence of new bacterial strains resistant to several antibiotics at the same time. A major antibiotic resistance problem, especially in hospitals, is the emergence of bacteria that are resistant to last-line antibiotics, which therefore severely limits treatment options for infected patients. Such bacteria may eventually become resistant to all existing antibiotics.'
That, he warned, could lead to a return to the 'pre-antibiotic era' when organ transplants, cancer chemotherapy, intensive care and other medical procedures would no longer be possible.
We all have a responsibility to ensure that antibiotics keep working

Mike Catchpole
In terms of action needed and next steps, he said the ECDC has identified three main strategies to address antibiotic resistance: prudent use of antibiotics is the cornerstone of preventing the emergence and spread of resistance, since antibiotic resistance reported across Europe is directly linked to antibiotic use; implementation of good infection control practices, including hand hygiene as well as the screening and isolation of infected patients in hospitals, in order to prevent the spread of resistant bacteria; promoting the development of new antibiotics with novel mechanisms ofaction. 'Prudent use of antibiotics in human and veterinary medicine is extremely important to address the challenge posed by antimicrobial resistance,' he underline. 'We all have a responsibility to ensure that antibiotics keep working.'
ECDC has recently completed an expert consultation to develop proposals for EU Guidelines on the prudent use of antimicrobials in humans.
Salmonella is highly multi-drug resistant in EU
The latest report also showed that multi-drug resistance in Salmonella bacteria is high across the EU, though experts note that resistance to critically important antimicrobials used to treat severe human cases of Salmonella infection remains low.
Salmonellosis is the second most commonly reported food-borne disease in the EU and it is of particular concern, Catchpole said, that some common types of Salmonella in humans, such as monophasic Salmonella Typhimurium, are exhibiting extremely high multi-drug resistance.
The report also highlighted how antimicrobial resistance levels in Europe continue to vary by geographical region, with countries in Northern and Western Europe tending to show lower resistance levels than those in Southern and Eastern Europe.
The EFSA suggest the geographic variations could be related to differences in antimicrobial use across the EU.
According to Marta Hugas, Head of EFSA's Biological Hazards and Contaminants unit, 'Countries where actions have been taken to reduce, replace and re-think the use of antimicrobials in animals show lower levels of antimicrobial resistance and decreasing trends.'
Other concerns of the report's author include the discovery that resistance to carbapenem antibiotics - usually the last remaining treatment option for patients infected with multidrug resistant bacteria to other available antibiotics - has been detected for the first time, while extended-spectrum beta-lactamase (ESBL)-producing E. coli has been detected in beef, pork, pigs and calves.
The report also noted that more than 10% of the tested Campylobacter coli bacteria in humans (the most commonly reported foodborne disease in the EU) showed resistance to two critically-important antimicrobials (fluoroquinolones and macrolides), which are used to treat severe cases of Campylobacter infections in humans.

Profile:
Professor Mike Catchpole has worked in infectious disease epidemiology and response at national and international levels since 1991. A former Director of Public Health at England's national Centre for Infectious Disease Surveillance, his primary research interests have included HIV and other sexually transmitted infections, the wider health effects of major incidents, and public health information systems development. Prior to joining the European Centre for Disease Prevention and Control (ECDC) as Chief Scientist in 2014, he was the United Kingdom representative on the Centre's Advisory Forum.