Article • Tomasz Grodzki
Polish Senator and pioneering lung cancer surgeon
First thing on a recent Monday morning, Professor Tomasz Grodzki could be found performing a lung resection in an operating theatre at the Regional Hospital for Lung Diseases in Szczecin-Zdunowo. Just two days earlier he was in a meeting with Senator John McCain, in Washington D.C.
Report: Magdalena Mariankowska
I've spent over 30 years in medicine, from medical university, through research and active clinical practice of lung cancer surgery and lung transplantation, serving patients one by one. But through politics I can serve many at one time

Prof. Tomasz Grodzki
For this professor is not only a leading lung cancer expert, heading the General Thoracic Surgery and Transplantation Department in the Regional Hospital for Lung Diseases; but also, last year, he was elected to the Senate of the Republic of Poland.
Born in Szczecin on 13 May 1958, 25 years later he graduated in medicine from the town's Faculty of Medicine in the Pomeranian Medical Academy (now the Pomeranian Medical University). As a young graduate he was among student activists championing a programme that endorsed an anti-communist platform and drew from an anti-Marxist stance calling for national sovereignty and independence, as well as free elections, albeit with economic reforms. 'I can still remember painting anti-Communist slogans in Szczecin', Grodzki recalled, when speaking a month ago with a group of people marching in Warsaw to protest against Poland's conservative government – 27 years after the fall of communism.
This period in his young life was not mainly about student unrest and politics; however, he gained a specialisation in general surgery and then in general thoracic surgery and clinical transplantation and, in 1983, had begun his career as an intern at the Provincial Centre of Occupational Medicine in Szczecin. In the following year he joined the Regional Hospital for Lung Diseases in Szczecin-Zdunowo, becoming a Head of Thoracic Surgery Department in 1995.
1996 – a landmark year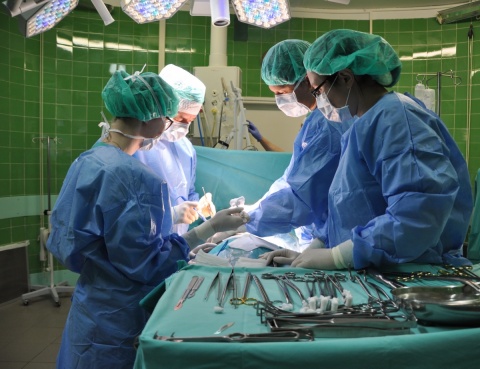 At his Thoracic Surgery and Transplantation Clinic, Grodzki lead his handpicked surgical team in performing Poland's first lung transplant. The year was 1996; their procedure solidified the Clinic's reputation as a leader in lung transplant surgery. 20 years on, Grodzki vividly remembers that medically historic event, recalling the key emotional moments when the donor lung was placed, blood vessels re-attached, and the donor lung successfully re-inflated for the first time.
In 1998 he was appointed CEO of the Regional Hospital for Lung Diseases in Szczecin-Zdunowo, and since 2003 he has lead the General Thoracic Surgery and Clinical Transplantation Clinic at the Pomeranian Medical University in Szczecin. Thanks to medical progress and close supervision by the professor's highly specialised, multidisciplinary team, nowadays the clinic's survival rates after lung transplantation are comparable with results from other leading international centres.
Politics, however, has remained an important subject for the surgeon. Thus, from 2006, up to last year, he also served as a Szczecin City Councillor. 'I've spent over 30 years in medicine, from medical university, through research and active clinical practice of lung cancer surgery and lung transplantation, serving patients one by one. But through politics I can serve many at one time,' Grodzki explains.
Superhuman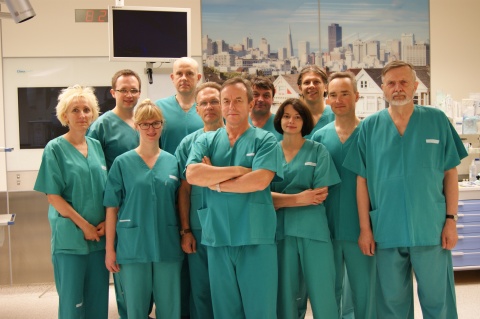 When people heard he sought to run for the Senate, yet remain in the one of the most highly specialised and demanding medical fields, none reacted with disbelief. They recognised that no task is too large for the surgeon and there is nothing he is not capable of handling. He is perceived as a multi-tasker, achieving things that ordinary humans cannot comprehend.
The winning team of thoracic surgeons he has developed at his Szczecin clinic in Zdunowo Hospital is also recognised worldwide for quality and innovative strength. An important reason for this is the public and private investment in training and further international education of the medical professionals.
Grodzki ensures that the team's pneumologists and thoracic surgeons are continuously involved in research and international development projects on next-generation medical applications in diagnosis, management and treatment of lung disease. Thus, the experts routinely perform many very complex procedures on international patients, treating a full range of respiratory disorders such as asthma and allergy, lung inflammation and cystic fibrosis, lung infection and immunity, lung failure (including transplant, COPD and sleep ventilation), cancer services and lung assessment. 'Whenever medical treatment is necessary',' the thoracic team believes, 'sensitive, reliable and efficient care should always be ensured without any delay or bureaucratic hurdles.'
Emphysema revolution
In another field of interest – severe emphysema – treatment includes a somewhat revolutionary new treatment for patients – lung volume reduction coils. In summer 2015, this was introduced for the first time in Poland at Szczecin Zdunowo Hospital. The approach uses a bronchoscope to place elastic nitinol (material with shape memory) wires into areas of damaged emphysematous lung. The wires coil up, restoring tension to the lung and holding the airways open to allow air to leave when the person breathes out.
Annually, the thoracic surgical team performs more than 1,000 major thoracic procedures, including lung transplants. The physician/scientists within the clinic also pursue a wide range of projects, including bench, translational, and outcomes research focused on pulmonary diseases.
Grodzki's thoracic surgery team obviously ranks among the best in Poland. One of its great strengths is the genuine spirit of innovation and collaboration that runs through his clinic.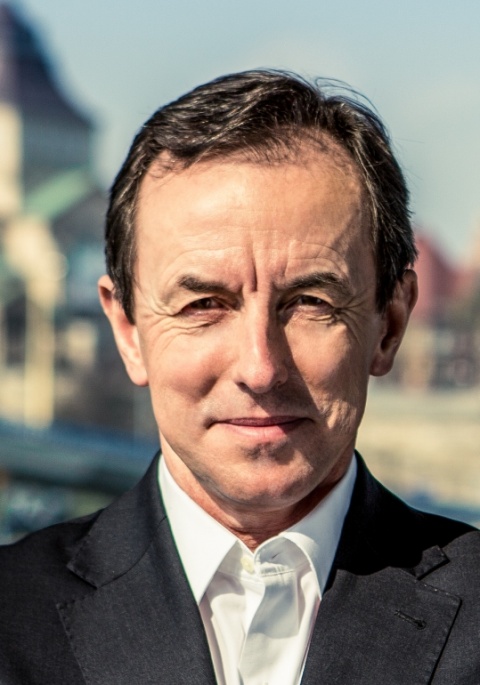 Medicine has changed and continues to change. Today's European and other international doctors have watched their profession undergo tremendous realignments that shift doctors' responsibilities away from patient care, changes they attribute to the government's inefficacy. Many believe they can reverse this course. Let's hope others will pursue the professor's successful path of career and life. They're certainly a notable bunch.
How does he and they relax? You may well ask. The team includes extreme sports enthusiasts – every winter, during time off, they can be seen whooshing down the serious slopes of the Dolomites.

Profile:
A professor of medical science since 2010, Polish Senator Tomasz Grodzki MD PhD FETCS, heads the Thoracic Surgery and Transplantation Department at the Regional Hospital for Lung Diseases in Szczecin-Zdunowo, Poland (affiliated to Pomeranian Medical University). He is also National Consultant in Thoracic Surgery for Poland and Chairman of the Polish Society of Cardiothoracic Surgeons. Grodzki's main research interests include lung cancer screening and surgery; lung function following resection; technical modifications; lung transplants and case reports; oesophageal cancer; and LVRS including intrabronchial valves and coils. He is a past-President of the European Society of Thoracic Surgeons (2003–2004) and is the first Polish member of the American Association for Thoracic Surgery. From 1997–2014 he was deputy chairman of the Council of the Transplantology Aid Foundation in Szczecin.