Image source: Adobe Stock/Good Studio
Article • Detecting several different diseases
Multiplex diagnostics: next-generation techniques for new challenges
With the rise of syndrome-style infections, co-infections and the current antimicrobial resistance challenges, the need for multiplexed diagnostics is now more important than ever. Multiplexing is the process of simultaneously detecting or identifying multiple biomarkers in a single diagnostic test, which can be valuable for several different types of diseases.
Report: Bernard Banga
For example, pharmacogenomic studies in patients with cardiovascular disease have indicated that the presence of polymorphisms affects a patient's response to various drugs. Therefore, the multiplex detection of relevant biomarkers not only provides insight into the pathophysiology of cardiovascular disease, but also serves as a guide for the most efficient treatment option.
Infectious disease is another area where multiplexed diagnostics prove extremely valuable. Most infectious diseases, such as urinary tract infections and respiratory infections, have multiple causative pathogens, but the resulting symptoms do not indicate which in particular. On the other hand, different types of infections that have shared symptoms could be misdiagnosed or incompletely diagnosed. For example, SARS-CoV-2 and influenza A or B present with many of the same symptoms and clinical features, types or location.
The World Health Organization further clarifies the standards of testing processes with a set of criteria under the acronym ASSURED – for Affordable, Sensitive, Specific, User-friendly, Rapid and Robust, Equipment-free and Deliverable to end-users. Advances in the digital age have led to a revision of the ASSURED criteria to REASSURED, with the addition of "RE" for Real-time connectivity. Here, multiplex test analyses and digital pathology with AI-powered technologies are merging as clinically enabling companion diagnostics.
LFA, ELISA and PCR used routinely in multiplex diagnostics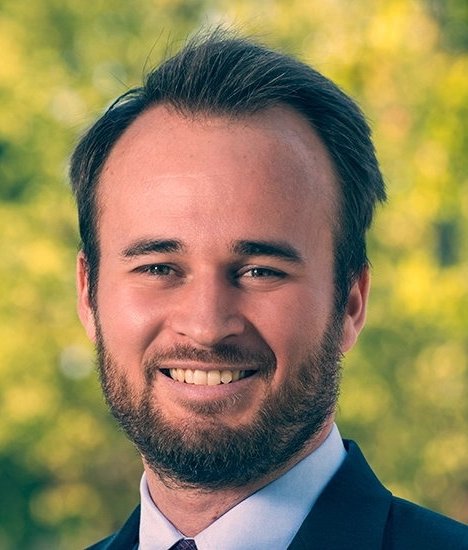 Currently, clinically available multiplex diagnostics are aimed at the detection of protein or peptide biomarkers as well as nucleic acid testing. Lateral flow assay (LFA) was the first technology used routinely to detect a range of protein or peptide biomarkers in human samples – such as blood, serum, saliva and urine – for clinical diagnosis. This original test meeting the WHO ASSURED criteria uses a variety of detection techniques, including fluorescent, chemical, or colorimetric immunoassays. Due to advances in technology, some immunoassays could be adapted to the point-of-care setting for multiplex peptide and protein biomarker detection. 'While lateral flow assays have lower sensitivity than molecular diagnostic tests, they are rapid and relatively cheaper to fabricate compared to other diagnostics,' said Travis Schlappi, assistant professor specializing in chemical engineering for diagnostic medical devices at Keck Graduate Institute, Pasadena, California.
The second technology used in routine practice for multiplex diagnostics, enzyme-linked immunosorbent assays (ELISA), is a highly sensitive method for detecting protein and peptide biomarkers. However, ELISA is very prone to external interference, which poses challenges to developing a multiplex test. This is overcome by spatial multiplexing approaches, such as wells and microarrays.
Regarding nucleic acid testing, polymerase chain reaction (PCR) is the gold standard amplification method for molecular diagnostic assays in clinical use. 'However, multiple temperatures are required to amplify the target. Equipment parts that can perform thermal cycling must therefore be used,' said Schlappi. So, there is need for stringent optimization of reaction conditions and parameters in order to achieve a multiplex process.
Multiplex Diagnostics in Research
Although there are currently around a dozen companies as key players in multiplex diagnostics1, there are many multiplex immunoassays (MIAs) under development and only a few have so far been commercialized. One team, from the Department of Biomedical Engineering at the University of California, has demonstrated an approach using a smartphone camera for reading ELISA-on-a-chip assays. This team designed a cell phone-based handheld microplate reader that uses optical fibres to transmit data from ELISA plates to a cell phone camera for diagnostics at the point of care.
Similarly, researchers from Kyung Hee University, Yongin, South Korea, have been looking into an innovative multiplexing method for nucleic acid testing. In 2022, they published in Biosensors and Bioelectronics details of a rapid multiplexed molecular diagnostic system, dubbed a flow genetic analysis system (FGAS), capable of conducting quantitative detection of nucleic acids. FGAS is portable and battery powered, making it suitable for low resource settings. It connects to a smartphone, used for fluorescent imaging. This new system represents a fully automated multiplex molecular diagnostic device for respiratory tract infections.
The platform is based around reverse transcriptase polymerase chain reactions (RT-PCR) and is capable of automated sample-to-answer analysis with a turnaround time of 3 hours 20 minutes, using centrifugal microfluidics. 'Our diagnostic device, based on the Internet of Things (IoT), is accompanied by an integrated microfluidic chip capable of running a multiplexed reverse-transcriptase LAMP,' said Huynh Quoc Nguyen from the university's Department of Chemical Engineering.
Future lab-on-a-chip and lab-on-a disc platforms
The development of micro- and nanofluidics has inspired the emergence of several miniaturized platforms, such as lab-on-a-chip and lab-on-a-disk. 'These platforms deliver the capabilities of molecular-scale sensitivity on low-cost and rapidly fabricated devices,' said Travis Schlappi. However, adopting these platforms into clinical diagnostics is yet to happen. Droplet microfluidics and microarray are some of the techniques used to achieve multiplexing using digital PCR (dPCR). While very promising, the development and commercialization of microfluidic platforms are held back by the high cost and complexity of manufacturing on a large scale.
Could Clustered Regularly Interspaced Short Palindromic Repeats (CRISPR) offer a solution? In recent years, a number of studies have migrated towards the application of CRISPR/Cas12a systems for multiplex molecular diagnostics. CRISPR/Cas12a is a new RNA guided endonuclease that has recently been harnessed as an alternative genome editing tool. A team from the Department of Biological Engineering at MIT in Cambridge, Massachusetts, has proposed a high throughput multiplex nucleic acid detection microarray system. In their 2021 publication in Nature, the developers describe the system as potentially being the ultimate point of care diagnostic device, with high sensitivity and specificity, combined with high throughput, once integrated with upstream sample preparation and concentration stages.
Rapid and highly sensitive approach for multiplex somatic fusion detection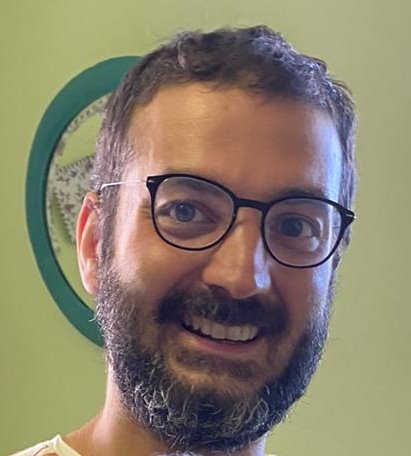 Somatic gene translocations are key to making an accurate diagnosis in many cancers, including many sarcomas in children. Currently available molecular diagnostic approaches to identifying somatic pathognomonic translocations2 'have limitations such as minimal multiplexing, high cost, complex computational requirements, or slow turnaround times,' said Samuel Abbou, child cancer specialist at the Gustave Roussy Institute, Villejuif, France, and Brian Crompton, laboratory researcher specializing in the genomics of sarcomas at the Dana Farber Cancer Institute (Harvard Medical School, Boston, Massachusetts). This team has developed a new fusion detection assay optimized to mitigate these challenges. Their highly sensitive multiplexed digital PCR-based approach can identify the gene partners of multiple somatic fusion transcripts. This assay was validated for specificity with cell lines and synthesized DNA fragments. Assay sensitivity was optimized using a tiered amplification approach for fusion detection from low input and/or degraded RNA. The assay was then tested for the potential application of fusion detection from formalin-fixed paraffin-embedded (FFPE) tissue and liquid biopsy samples.
According to results published in March 2022 in Modern Pathology, this multiplexed PCR approach was able to accurately identify the presence of seven different targeted fusion transcripts, with turnaround times of 1 to 2 days. The addition of a tiered amplification step allowed the detection of targeted fusions from as little as 1 pg of RNA input. 'We have also demonstrated that the assay could easily be adapted for additional fusion targets,' said Abbou. This novel assay detects multiple somatic fusion partners in biological samples with low tumour content and low-quality RNA in less than two days. The inexpensive assay could be applied to surgical and liquid biopsies, particularly in places with inadequate resources for more expensive sequencing.
References:
Luminex, Meso Scale Diagnostics, Thermo Fischer Scientific, Bio-Rad Laboratories, Quiagen, Illumina, Merck, Abcam, Aligent Technologies, Becton Dickinson
Fluorescent in-situ hybridization (FISH), DNA-sequencing, RNA-sequencing, RT-PCR, and combinations of PCR and sequencing
Recommended article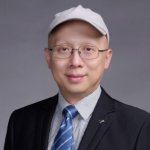 Lab-on-a-chip
The coronavirus pandemic caused by SARS-CoV-2 and its variants is still a major public safety issue worldwide. The "alpha" variant B.1.1.7, the "gamma" variant P.1, the "beta" variant B.1.351, and the "delta" variant B.1.617 are of particular concern because of their high prevalence. Large-scale vaccination and sensitive detection are vital for preventing the spread of Covid-19.