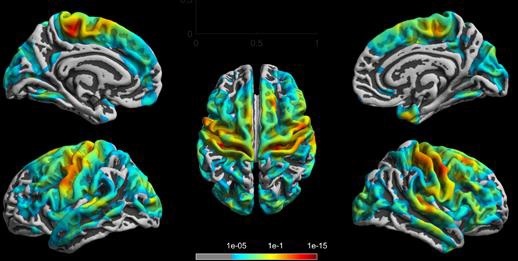 © Ewa Piatkowska-Janko, Michał Frączek, Katarzyna Sklinda, Jerzy Walecki
Article • Gaining ground
MRI advances approach the realm of precision medicine
MRI has developed rapidly over the past decade in Poland, where clinicians are combining MRI with PET and CT to highlight tumour growth or regression and perfusion.
Report: Daniela Zimmermann
'The fact that MRI offers new software and programmes means we can diagnose pathologies more precisely and make a diagnosis faster than a few years ago,' explained Poland's national advisor on radiology and diagnostic imaging Jerzy Walecki. 'What is so special about the value of modern MRI programmes,' he added, 'is that MRI offers structure and functional studies, and the combination and fusion of methods.'
MRI has undergone a rapid, dynamic and fascinating development over the last 10 years, which enables clinicians to diagnose faster and far more precisely. In addition, the fusion of a range of imaging techniques in MRI – so-called multiparametric MRI – is helping to deliver high levels of precision medicine and diagnostics for patients. The buzzword in this area is parametric or multiparametric MRI. In prostate lesion studies for example, radiologists are using five different sequences to identify the invasiveness of a tumour and numerical scores such as PI-RADS one or two to predict the level of malignancy and growth. 'So, what we get nowadays is quantitative information about volume and dynamic of growth of the tumour as well as density, elasticity and stiffness of the tissue.'
In daily practice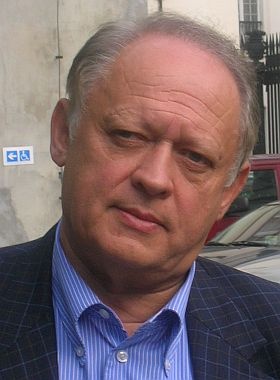 In Walecki's department, where all types of diagnostic procedures are processed, he uses high and low Tesla systems and values the lower Tesla systems, such as the Aperto (0,4), open MRI systems from Hitachi, for the vertical field and open access. These provide clear benefits in anaesthetics cases and where access to patients for brain and trauma diagnostics is necessary, as well as in paediatrics, orthopaedics and for intervention procedures. 'As a primary diagnosis we also use the 0.4 Tesla system for Alzheimer's or tumour diagnoses, because the images are very clear and very good. Only when it comes to special features, such as functional MRI, spectroscopy or DTI and DWI, we switch in some cases to our 3 or 1.5 Tesla system,' Walecki explained.
Parametric MRI enables a radiologist to classify a tumour in terms of volume, size, dynamic of growth, typical markers for malignancy and invasion of other organs, and to characterise the structural pattern of a lesion by obtaining information about the density and stiffness of the tissue. In addition, more techniques can be applied in oncology: spectroscopy, for example to differentiate between lesions and inflammation on a molecular level, whilst diffusion tensor imaging (DTI) is providing an important marker by showing the diffusion of water molecules. 'The next option,' added Walecki, 'is functional MRI, especially before or after surgery, such as on brain tumours, where you gain information about the precise location of a tumour. This makes surgical planning possible by using functional MRI or mapping.'
Outlining how a combination of sequences and software with MRI delivers greater and quicker levels of precision, in terms of information about structures and tissue, he said: 'One software and one sequence of MRI is not enough for precise information about the character of a lesion. By using many sequences and various softwares, you can obtain very precise information about the size and type of a tumour and its relationship to its neighbours.' Combining MRI and PET as a hybrid method sees PET bringing added value in information about the metabolism of a lesion and recognition of activity in the lesion. MRI conveys information about size, volume, and other features; PET delivers information about the activity of particular compounds to describe metabolic turnover of a lesion; and spectroscopy with MRI shows the presence and amounts of metabolites.

© Ewa Piątkowska-Janko, Michał Frączek, Katarzyna Sklinda, Jerzy Walecki
Approaching precision medicine
We must assess not only size but also tissue inside the tumour

Jerzy Walecki
'In my opinion, MRI is the main tool for therapy control describing dynamic growth or regression of a lesion,' said Walecki, to explain the capability of MRI in oncology follow-up with a focus on personalised medicine and response to therapy. 'Parts of a tumour have completely different tissue densities and structures after treatment so, by using MRI and CT, we can observe differences in lesion density. 'Generally, MRI is more sensitive, more specific. Obviously, for shrinking or growing we can use CT as a good tool for evaluation of the size of a tumour.'
However, he stressed that tumour size is not always a relevant marker because, after treatment, a tumour may remain large or even enlarge but be empty inside. Here, a perfusion CT or MRI gives information about the level of perfusion, vascularisation and neoangiogenesis. 'A lack of flow inside means no neoangiogenesis, and means necrosis. Therefore, we must assess not only size but also tissue inside the tumour. Perfusion CT or MRI, spectroscopy and DTI are again the main methods to deliver precise results and therefore are so important in terms of precision medicine, and personalised medicine.' The key question is to identify which part of a tumour is active, which part is 'sleeping', and evidence of necrosis. In cases of very small active parts of active tissue only PET can deliver results.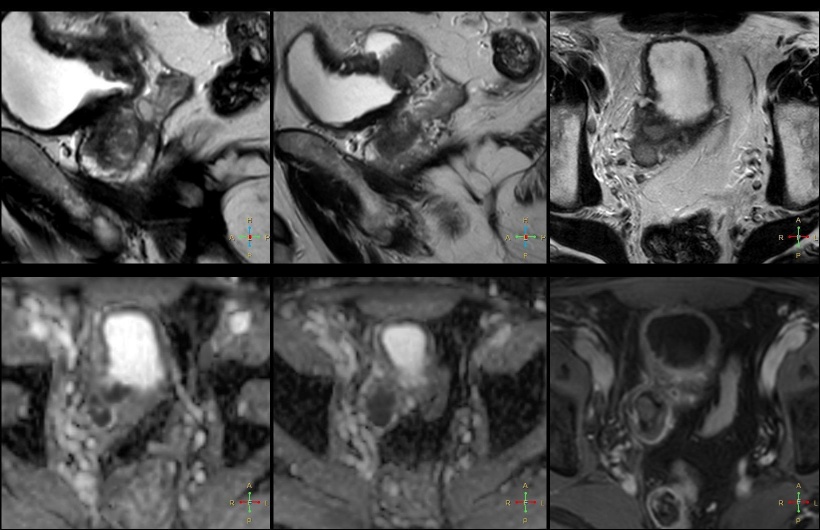 © Katatrzyna Sklinda, Michał Frączek, Bartosz Mruk, Jerzy Walecki
Professor Walecki's collaborators, intervention radiologists have used contrast MRI in the diagnosis and intravascular treatment of brain tumours to highlight which area has good flow and which area is necrotic. From there, targeted drug therapy is delivered to the tumour in a precision medicine approach.
Profile:
Jerzy Walecki, is professor of radiology, neuroradiology and radiodiagnostics and chairman of the radiology department at the Postgraduate Medical Centre in War­saw, Poland. He is also National Consultant of Radiology for the Polish Health Ministry and heads the Medical Physics Committee of the Polish Academy of Science. In 1991, he launched the first Magnetic Resonance Laboratory in Poland. He is also the author of several books, monographs and over 200 scientific articles.