Article • The future has begun
Cancer care 2035: multi-disciplinarity is key
An enthralling insight into the care that could be offered to cancer patients of the future was presented by cancer imaging expert Professor Regina Beets-Tan during her a keynote presentation at the recent British Institute of Radiology congress.
Report: Mark Nicholls
In the session 'Oncologic imaging: Future perspectives', the professor outlined what a Multi-Disciplinary Team (MDT) of the future – a team in 2035 – would look like in an era where cancer care will centre on patients, precision medicine, screening and detection of early tumours, minimally-invasive treatment, targeted therapies and imaging, and prolonged survival for patients with metastatic disease.
Treatment, she suggests, will feature image-guided precision radiotherapy, surgery, and effective targeted therapies and immunotherapy.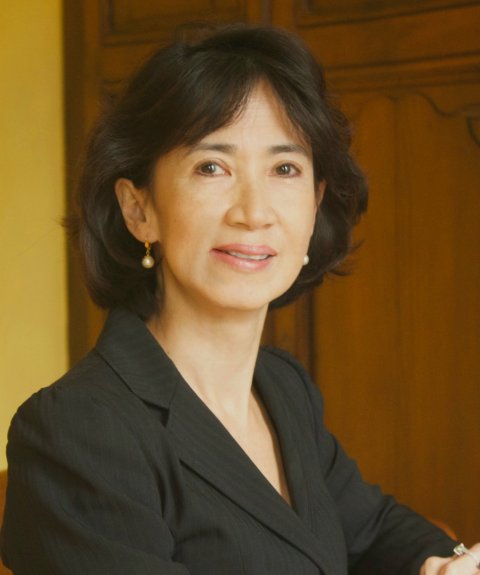 Beets-Tan predicts that the MDT meeting of 2035 would consist of the treating physicians and interventional radiologist along with other diagnostic specialists, to include a geneticist, pathologist, and computer scientist. Such a team will deliver an integrated approach to diagnosis and an integrated solution to a clinical question. 'The radiologist will be a full arm of his clinical partners and will be working side by side to give best care to the patient, who will be engaged in the treatment decision-making after the risks and benefits had been explained,' she envisions. 'Minimally-invasive treatment and organ-preserving treatment, which will improve quality of life, will become part of the spectrum of treatment options because we will see more complete responses to the highly-effective local and targeted therapies.'
The radiologist will work together with computer scientists and software engineers to validate Artificial Intelligence (AI) work on high volume, non-complex diagnosis, leaving the radiologist with more time to focus on complex cases and interact closely with clinicians. The interventional radiologist and surgeon will work closely together in image-guided intervention and surgery to provide good local control with less collateral damage. 'This paradigm shift in personalised medicine will be a move from tissue to molecular risk profiles; from imaging the tumour to imaging the tumour micro-environment,' she added. 'Mutation in genes are the drivers of cancer growth and that is what you want to target. Mutational burden and molecular profiles of tumours become the key factor in cancer treatment.'
Beets-Tan also discussed the potential of AI to prevent over-treatment with immunotherapy. Costs of immunotherapy and risk of toxicity with combination therapy are high, so AI-powered accurate prediction models of outcome will play an important role.
Fast AI prediction
Borders between disciplines will fade; it will be about patients and patient-shared decision-making and the best outcome

Regina Beets-Tan
'Our work in radiomics has shown that AI can predict response to anti-PD-1 at first follow-up. First studies have shown that tracer imaging has the potential to non-invasively map the entire tumour heterogeneity and its response to treatment, which cannot be captured by a single biopsy of only one lesion. We need to keep searching for non-invasive advanced tools that can drive precision,' Beets-Tan concluded. 'Borders between disciplines will fade; it will be about patients and patient-shared decision-making and the best outcome. We will have a role as a radiologist that is different from now; we are going to combine our skills in technology with our knowledge of treatment. It is an exciting future for those working in oncology because the new beginning has just begun.'
The treatment possibilities she outlined are the future, she stressed but, in 2035, 'the present' is a mere 15 years away.
Profile:
Regina Beets-Tan is Professor of Radiology at the University of Maastricht and the University of Southern Denmark, and also chairs the department of radiology at The Netherlands Cancer Institute in Amsterdam. Her clinical expertise is in oncologic and abdominal imaging with a research interest in MR imaging of cancer and specifically colorectal cancer, image-guided interventional oncology and AI. She is 2nd Vice President of the European Society of Radiology, Past President of the European Society of Oncologic Imaging and President of the European Society of Gastrointestinal and Abdominal Radiology. Beets-Tan is also a member of the EU mission board for cancer.