Lung screening will come – maybe even with MRI?
After breast screening and prostate screening there is currently a lively discussion around the introduction of a lung cancer screening programme in Europe. Study results from the US appear to back up the supporters of this early detection of cancer for smokers. Prof. Dr Jürgen Biederer, Consultant and head of the Division of Pulmonary Radiology at the Department of Diagnostic and Interventional Radiology at Heidelberg University Hospital talked to ESTI Times about the advantages and disadvantages of screening and the obstacles which need to be overcome.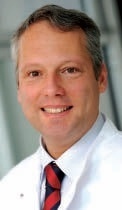 Professor Biederer, can chest CT screening really reduce the number of lung cancer deaths?
Biederer: Currently the results of a widely discussed American study published at the end of 2010 appear to suggest this. In this National Lung Screening Trial half of the 53,500 study participants, aged between 55 and 75 with an exposure to tobacco smoke of 30 pack years, i.e. the equivalent of smoking a daily pack of cigarettes for 30 years, were given low-dose annual CT scans without contrast media for three years.
The other half of the study participants only had X-rays. Afterwards, both groups were observed for another 5 years. In this period the participants who had regularly received CT scans showed a survival benefit of 20%. It was possible to lower the mortality rate because lung cancer can be detected, and therefore treated, at an earlier stage with CT scans. Essentially, every fifth cancer patient in the first group benefitted from this.
With this success rate, can we assume that screening will soon be introduced?
Biederer: To begin with, this American study is actually the first to show a survival benefit for CT screening. The German Society of Radiology reacted very quickly and issued a joint statement on the study results at the beginning of 2011, together with the German Society for Pulmonology and Respiratory Medicine. Based on this, we believe that a CT scan for early screening can only be justified for those patients who have been long-term smokers and are considered to be at a very high individual risk of developing lung cancer.
Should screening be carried out more comprehensively however this would be very complex, as almost all smokers have small pulmonary nodules, which require further monitoring. Normally this is done via annual or biannual check-ups. However, this would cause a lot of uncertainty amongst screening participants, a factor which has to be weighed up against the number of those who do actually have lung cancer diagnosed. Apart from the high costs currently still involved in CT screening, the German X-ray regulations actually prevent lung screening, as X-rays can only be used for therapeutic purposes, but not for early detection.
How are the study results being assessed across Europe?
Biederer: All other European specialist societies are also assessing the American study results with caution. There is agreement that the data needs another critical look to detect any possible weaknesses. At the moment, the American study cannot simply be transferred to Germany, and I believe not to other European countries either.
There are error sources such as, for instance, the Healthy Volunteer Effect, which was not excluded from the study. Despite the fact that there are already several large trial series in Europe, such as the NELSON study in the Netherlands, many questions remain unanswered. A clear decision for or against screening can most probably only be made after further studies which also take into account the latest American results.
How long are smokers in Europe likely to have to wait for effective early screening?
Biederer: This is hard to say, but it will certainly take a while. It is important that a reduction in mortality is proven in long term studies. Maybe the results will then be even better than those of the American study. In any case, there should be a definitive yes or no to prevent the type of discussion still surrounding the issue of breast screening.
At 320, the number of patients screened which is required to save just a single patient from death by lung cancer in the National Lung Screening Trial is still higher than the number for breast screening. The prevalence of malignant tumours in long-term smokers is typically around 1%, and the incidence at annual check-ups is around 0.5%. Screening would therefore have benefits, and I am certain that it will be introduced in Europe before long.
Do you think it is likely that lung cancer screening will also be carried out with MRI?
Biederer: I am convinced that MRI is a real alternative to CT for lung cancer screening. The discussion around better cost effectiveness of CT compared to MRI is out-dated. A CT scan of the lungs takes one minute and an MRI scan takes around five minutes. However, if you include the time required to prepare the patient for the examination the utilisation time of the equipment is similar. For a comparatively cheap MRI scanner the examination would be roughly the same cost as that of a CT scan and would also have the advantage that the patient is not exposed to any radiation.
Profile
Prof. Dr Jürgen Biederer studied and received his doctorate at the Christian Albrecht University in Kiel. He qualified as a radiologist in 2001. As a consultant in Kiel and also at the German Cancer Research Centre in Heidelberg he continues to pursue scientific research projects such as the DIRO-Lung project. In 2007 he was appointed Associate Professor at the University of Kiel and in the same year also as Associate Director at the Department of Radiology. He has been head of Pulmonary Radiology at Heidelberg University Hospital since February 2012.