Article • Coronavirus countermeasures
Learning from China – the role of radiology in combatting COVID-19
As the first country to be hit by COVID-19, China learned a number of early lessons into how to combat the highly-infectious disease.
Report: Mark Nicholls
With radiology teams playing an important role and utilising CT chest scans as a diagnostic tool against coronavirus, Chinese practitioners have found themselves well-placed to offer a valuable insight on how to combat and contain COVID-19. In a special webcast – hosted by Siemens Healthineers – Professor Zhengyu Jin outlined some of the lessons learned thus far.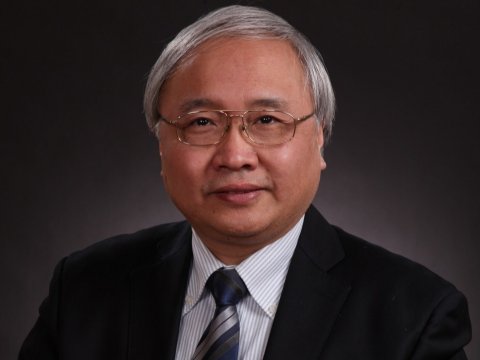 In his presentation entitled "Lessons from China: Controlling COVID-19 and the role of radiology", he discussed how to improve clinical care of COVID-19 patients including screening, diagnosis, evaluation, treatment, and follow-up, as well as how other health systems can prepare their medical staff for such a situation. Professor Jin, who is President of the Chinese Society of Radiology and Chairman of the Department of Radiology at Peking Union Medical College Hospital (PUMCH), looked at the three key areas of: Radiology Preparedness, Chest CT Manifestations, and the Role of Radiology in Fighting COVID-19.
Role of the Fever Clinic
As hospitals in China confronted the SARS-CoV-2 virus, the early recommendation at PUMCH was for patients with a temperature over 37.3°C to be channelled to the specially-established Fever Clinic with an allocated CT scanner. Suspected cases were put in quarantine, with confirmed cases transferred to COVID-19 designated hospitals.
Mobile technologies are crucial in the fight
At the same time, different levels of personnel protection management protocols were introduced, depending on where staff were deployed in the process. In terms of hygiene and disinfection, he said: "Environmental services staff members need to be specially trained for professional cleaning of potentially contaminated surfaces after each high-risk patient contact."
He also suggested that radiology departments should contact their equipment vendors to find the safest disinfectant for each piece of equipment in use. Other measures to protect patients and health professionals included the use of mobile technologies so staff could view images and make reports from home, with results sent to a patient's cell phone avoiding the need for them to return to hospital.

CT proves pivotal in the diagnostic process
In Wuhan - where the outbreak began - and in other Chinese cities, mobile CT machines were used as CT scans became a pivotal element of the diagnostic process. Professor Jin outlined in detail the role of CT in the fight against COVID-19, whilst also highlighting areas of concern with the use of the modality.
Ground Glass Opacities (GGO) emerged as a manifestation of the disease, and mainly distributed along the bronchovascular bundle or under the pleura. "The use of CT scans can find more information to show you how to make the final diagnosis and how to treat patients," he told his virtual audience, which had tuned into the webcast from numerous countries on every continent. This modality, he continued, helped in diagnosis of progressive disease with bilateral multiple consolidations and/or GGO with interlobular septal thickening or crazy paving signs as predominant features.
A third, severe stage, with white lung on the CT scan and most of the bilateral lung involved, often led to a patient being transferred to the intensive care unit. He also warned that CT findings are not always directly parallel to nucleic acid detection, with a need to repeat CT scans at an interval of a few days.
Recommended article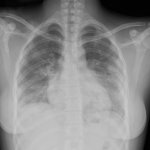 Interview • Chest X-ray, CT and more
Chest X-ray is the first imaging method to diagnose COVID-19 coronavirus infection in Spain, but in the light of new evidence this may change soon, according to Milagros Martí de Gracia, Vice President of the Spanish Society of Radiology (SERAM) and head of the emergency radiology unit at La Paz Hospital in Madrid, one of the hot spots for viral re-production of COVID-19.
CT highlights COVID-19 complications
Professor Jin said CT scans could also prove helpful in identifying some complications of COVID-19, such as by acute pulmonary embolism, as well as having a role in follow-up of COVID-19 or in the criteria for patient discharge.
In exploring the role of radiology in fighting COVID-19, he pointed to some of the recent radiology literature advocating a pivotal role for CT, especially as RT-PCR (reverse transcription polymerase chain reaction) to diagnose COVID-19 has limitations, is not universally available and has lengthy turnaround times. "Imaging could aid in screening or accelerate the speed of diagnosis, especially with shortages of RT-PCR," he said.
"Silent carriers"
Persons with a clear exposure history, regardless of clinical symptoms, should be considered for medical observation, home isolation and further chest CT scanning or viral etiology testing

Zhengyu Jin
With as many as 25% of people infected with the new coronavirus remaining asymptomatic, he explored the role of CT in managing "silent carriers" of COVID-19. He said: "Asymptomatic COVID-19 patients can exhibit abnormal CT findings. Persons with a clear exposure history, regardless of clinical symptoms, should be considered for medical observation, home isolation and further chest CT scanning or viral etiology testing."
Yet he also pointed to the findings of papers that urge caution over CT usage in this area and highlighted concerns of CT application in COVID-19. Professor Jin added: "Knowledge of this new condition is rapidly evolving, and not all of the published and publicly available information is complete or up-to-date. Generally, the findings on chest imaging in COVID-19 are not specific, and overlap with other infections. So, we have to ask people to share history and also have the PCR."
Low dose aids multiple CT scans
The National Health Commission of China does not currently recommend CT to diagnose COVID-19, with viral testing remaining the only specific method of diagnosis and that CT should be used with specific clinical indications. In addition, appropriate infection control procedures should be followed before scanning subsequent patients.
In answer to a question at the end of the presentation, Professor Jin said because it was now possible to use low dose yet still achieve good diagnosis with CT scanning equipment, it is safe to scan a patient on a number of occasions, rather than just the once. However, he felt ultrasound only has a limited role in COVID-19 patient diagnosis but was helpful in an ICU setting where a coronavirus patient cannot move. In that scenario, mobile X-ray or ultrasound has a role.
With numbers of COVID-19 infections continuing to grow worldwide, the Chinese Society of Radiology remains keen to share its knowledge and experiences with other health systems in the management of the disease.
Profile:
Professor Zhengyu Jin is a Professor of Radiology and the Director of Radiology Department of Peking Union Medical College Hospital and is also President of the Chinese Society of Radiology. An honorary member of the Radiological Society of North America, the European Society of Radiology, the German Society of Radiology, and the Japanese Congress of Radiology, he has been engaged in diagnostic imaging and interventional radiology for more than 30 years.
More on the subject:More on companies: