Article • Latest advances
Lab-on-a-chip systems in 2023: The micro-lab revolution
Integrating multiple laboratory functions on a single small device, "lab-on-a-chip" micro-total analysis systems are revolutionizing the field of in vitro diagnostics. Experts outline the beginnings and evolution of this technology, and its benefits, including faster, more accurate and cost-effective testing, for advanced and next-generation operational platforms.
Report: Bernard Banga
'Lab-on-a-chip is a novel technology that reveals a mini lab onto a small coin size chip,' explains Cansu İlke Kur, research biochemist from the Department of Biochemistry, Faculty of Science, Ege University in Izmir, Turkey. This concept for this technology – termed at the time as "total chemical analysis system" – emerged during the 1980s in analytical chemistry to propose the process of automation in analytical systems. Ten years later, central analytical researchers from Ciba-Geigy AG, Switzerland, presented the concept of using planar fluidic devices to handle small volumes of liquid and established the field of "miniaturized total chemical analysis systems" (µTAS). The high-speed electrophoretic separation of fluorescent DNA and amino acids which are fluorescently labelled were the first examples of microchip analysis developed in the 1990s.
Materials and microfabrication methods in biochip technology
Today, advances in microelectronics have made it possible to use integrated circuits to perform lab-on-a-chip actuation and sensing. Now, three categories of material can be used to manufacture bio-micromechanical systems:
conventional silicon glass and quartz;
polycarbonate then flexible, biocompatible and wearable plastic and polymers such as polydimethylsiloxane (PDMS) or polymethylmethacrylate (PMMA) proteins;
cells and tissues
These materials are used to better integrate electrophysiology techniques on biochips. 'Over the years, paper and plastic substrates have shown unique properties such as durability, flexibility, mobility, cost-effective and simple manufacturing procedure owing to their compatibility with a wide range of printing equipment,' observes Pranjal Chandra, Associate Professor in the Laboratory of Bio-Physio Sensors & Nanobioengineering at the Indian Institute of Technology (BHU).
Today's research teams use various types of microfabrication methods of micrometre scale channels able to manipulate and process low volumes (10-9 to 10-18L). This includes soft lithography, direct laser micromachining and additive manufacturing methods for extensively designing lab-on-a-chip sensing devices.
Recommended article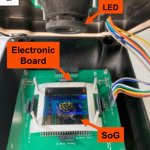 PCR
Over the last 20 years, the development of lab-on-a-chip (LoC) devices for performing real-time PCR (LoC-PCR) has been an active research field. Now, Italian researchers present their design for a new lab-on-a-chip-PCR device.
AI for advances in software
'Lab-on-a-chip technologies are now improved by novel fabrication and prototyping methods such as 3D printing, laser processing and smart, bio-inspired and nanoengineered materials and boosted by computational fluid dynamics-based performance optimizations,' said Dr Roman Grzegorz Szafran from the Department of Biochemistry, Molecular Biology and Biotechnology, Faculty of Chemistry at the Wroclaw University of Science and Technology, Poland.
The field of intelligent microfluidics is emerging, using artificial intelligence (AI), especially machine learning (ML) and deep learning (DL), for the monitoring and control of microfluidic systems. This provides new challenges and opportunities to accelerate chemical uses and synthesis at reduced costs. AI will make it possible to process and interpret the vast quantities of data generated by biochips. This will improve the accuracy of the results and the ability to extract useful information. For example, ML algorithms can be used to analyse the molecular profiles generated by biochips to detect specific biomarkers of disease, or to predict a patient's response to a given treatment.
Next generation lab-on-a-chip platform
'Thanks to these latest technical advances, lab-on-a-chip technologies provide numerous advantages including reduced preparation time, small sample and reagent volume requirements, precise control over the cell microenvironment and ease of integration,' said Nan Lu from Hewlett Packard and Nanyang Technical University, Digital Manufacturing Corporate Lab in Singapore. Its team has just developed a point-of-care blood diagnostics tool utilizing a "label-free" microfluidic technology with ML approaches that rely on intrinsic cell properties for blood fractionation and disease detection without antibody binding.
In 2023, the new operational platforms for lab-on-a-chip devices use high-resolution, high-speed, multifunctional electronic and photonic chips to expand the capabilities of conventional sample analysis. 'We have studied the contribution of these next generations of hybrid microfluidic and integrated circuit chips in three particular active areas: high-throughput integrated flow cytometers, large-scale microelectrode arrays for stimulation and multimodal sensing of cells over a wide field of view and high-speed biosensors for studying molecules with high temporal resolution,' said David Issadore, Professor of Bioengineering at the University of Pennsylvania, USA. The platforms have enabled the development of new lab-on-a-chip devices that are more reliable, cost-effective and user-friendly.
Recommended article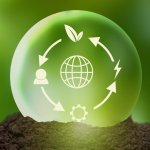 Sustainability
The field of lab-on-a-chip needs to meet important challenges around sustainability. This includes not only the development of smart analytical systems that are able to sense the changes that are occurring within the environment but also, more generally, the mitigation of single-use plastics in analysis and the use of low-power, recyclable microsystem technologies.
Chemical and biological applications
Versatile platforms based on lab-on-a-chip technology are used for a wide range of chemical and biological applications that is expanding at a breathtaking pace. Applications include DNA sequencing, protein analysis and cell sorting. Recent studies have shown that lab-on-a-chip can be used to detect biomarkers in a variety of diseases, including cancer, cardiovascular disease, kidney disease and infectious diseases caused by viruses, bacteria and parasites.
According to the World Health Organization (WHO), the use of biochips can improve epidemiological surveillance and reduce the burden of preventable infectious diseases worldwide by up to 40%. During the Zika virus epidemic in 2015 and 2016, the use of biochips made it possible to monitor the virus' spread more rapidly and more accurately. One study has shown that integrating biochips into field laboratories can help detect the Zika virus with a high level of sensitivity and specificity, enabling more efficient management and more informed decision-making in public health. Ideal for point-of-care testing, lab-on-a-chip has the potential to bring diagnostic capabilities closer to the patient, reducing turnaround time for test results and enabling timely interventions.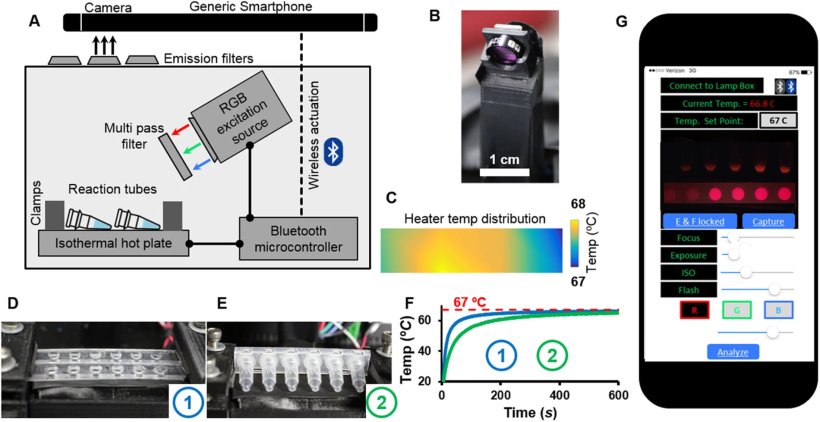 Image source: Priye et al.; Scientific Reports 2017 (CC BY 4.0)
A market worth $6.43 billion and growing
According to Market Data Forecast, the global lab-on-a-chip market is expected to increase from US$ 6.43 billion in 2023 to US$ 9.85 billion by 2028, growing at a CAGR of 8.9%. However, all leading companies face major challenges when it comes to the adoption of lab-on-a-chip systems for in vitro diagnostics: the reliability of routine droplet processing in microfluidic biochips. This process involves the generation, manipulation and detection of droplets in microfluidic channels. The reliability issues are due to the complexity of the process, involving factors such as sensor stability, reproducibility and long-term performance. Researchers are employing strategies such as improved material selection, optimized fabrication processes and rigorous quality control measures to enhance the reliability of the devices. Recent advances in skin-worn systems for biofluid sampling and biomarkers have shown promise by overcoming this reliability challenge.