International congress to present news in dermatology
For the first time ever, the Nordic country of Sweden will host Europe's largest dermatology
meeting, the 19th Congress of the European Academy of Dermatology and Venereology (EADV), to take place in Gothenburg from 6-10 October, 2010. About 8,000 dermatology specialists - physicians, researchers, and scientists – from all around the globe are expected to participate in the meeting.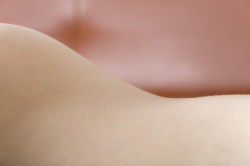 Making waves in dermatology – in line with this motto, the 19th EADV Congress presents with more than 550 leading dermatology experts as invited speakers in 150 plenary lectures, parallel sessions, interactive training courses, and workshops. The comprehensive programme covers the key issues and recent advances in clinical and experimental dermatology and venereology.
The EADV has scheduled two press conferences for the congress: the first one in Swedish language on October 7, 2010, at 2 pm, and an international media briefing in English on October 8, at 10 am. Internationally recognized experts will present the latest findings and developments, among others in dermatosurgery, immune-mediated
disorders of the skin, dermatitis, dermatoscopy, and aesthetic dermatology.
Full details of the meeting programme and further information on the 19th EADV Congress can be found at www.EADVGothenburg2010.org.
Picture Credit: pixelio/Matthias Balzer