Contamination management
Implant and tissue infections
Prosthetic joint infections (PJI) are the most frequent complication in orthopaedic implant patients and may occur any time: weeks, months, or even years after an implantation.

Report: Ludger Weß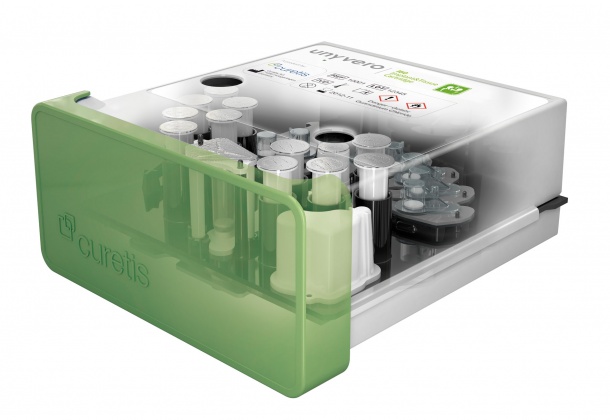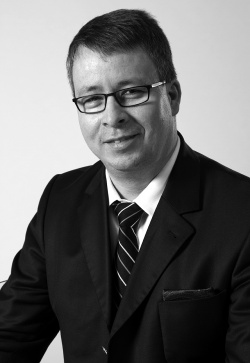 The disease is debilitating and can develop into a life-threatening condition if not treated properly. Treatment requires the exact diagnosis of the pathogens involved and the antibiotic resistances they harbour. Based on this information, doctors can select an antibiotic and chose from a variety of treatment procedures, usually a combination of systemic treatment, local delivery by e.g. an antibiotic-releasing bone cement, and surgical procedures. Nevertheless, the failure rate is between 10 and 20 percent. Diagnosis is difficult and can take up to 14 days. One reason is the formation of biofilms on the implant's surface. These biofilms are difficult to remove and cannot be dissolved easily. Moreover, bacteria in biofilms live in a dormant state and therefore are often not detectable with conventional microbiology culture techniques.
To improve management of these infections, German molecular diagnostics company Curetis AG has developed a highly multiplexed, PCR-based lab-in-a-cartridge to enable a fast, and automated, reliable diagnosis of pathogens plus resistance genes. The disposable Unyvero i60 cartridge is covering up to 114 analytes, including pathogens that are hard to grow in culture, such as anaerobes, and many resistance markers. It needs only a few minutes of operating time and provides results in about five hours.
'The i60 cartridge adds to our Unyvero Solution, consisting of a sample lysator, analyser, cockpit and cartridges for various indications,' explains Dr Oliver Schacht, CEO of Curetis AG. 'Our Unyvero L4 Lysator is powerful enough to process biofilms and the i60 cartridge's PCR-based technology can handle and analyse small amounts of bacteria and fungi present in the sample, regardless of whether they are dormant or dividing. We just need the DNA.'
The cartridge also covers other indications, e.g. diabetic foot, surgical site, deep skin and tissue infections as well as cardiac and catheter-related infections. The i60 cartridge was launched in May 2014 after thorough testing in a CE performance evaluation study comprising about 800 native analytical and clinical samples such as swabs, synovial and sonication fluids, tissue and catheter tips.
'Among others, our cartridge detected several key pathogens with sensitivities in the range between 75 to 100 percent at an overall panel sensitivity of 67 percent and panel specificity of 97.8 percent for the 81 analytes that have been successfully validated so far,' Schacht added. 'We also identified about 150 clinically important pathogens not found by standard microbiology culture. In particular, in every second sonication fluid and every third synovial fluid sample, i60 detected pathogens missed by microbiology culture.'
The cartridge is now in clinical evaluations in more than 20 hospitals across Europe and is also being evaluated in the investigator-initiated European Prosthetic Joint Infection Cohort Study (EPJIC). The EPJIC started in autumn 2014 and will enrol up to 5,000 PJI patients from up to 100 study centres across Europe. As part of the study, 500 patient samples will be measured by the Unyvero i60 ITI multiplex PCR cartridge system to identify pathogens involved in prosthetic joint infection.
'Adding rapid molecular testing to today's standard of care bears great improvement potential for patients, as well as hospitals and their health economics,' said Dr Andrej Trampuz, Professor at Berlin's Charité Medical University and an EPJIC initiator. Trampuz added that Charité has already developed a new treatment scheme, which, based on exact and early diagnosis, allows a better-informed selection of surgery procedures in PJI patients. The success rate of the novel scheme – based on remissions – is 95 percent compared to 68 percent for the standard treatment scheme.
Informed decisions thereby not only offer potentially significant cost savings but also of avoiding worst-case scenarios of patients with severe, multi-pathogen infections that are multi-drug resistant and can incur costs for the hospital of several hundred thousand euros per patient.