Sponsored • Going digital
How digital pathology is shaping the future of precision medicine
In recent years, technological and regulatory advances have made digital pathology a viable alternative to the conventional microscope.
The obtention of a digital replica of the traditional glass slide and its use for primary diagnosis has revolutionized pathology and is shaping the future of the discipline. A digital pathology lab uses digital histology slides for routine diagnosis, and these digital slides are stored in a server, local or cloud-based, where they can be accessed by anyone with the adequate credentials, and from any location, much like radiologists have been doing for decades.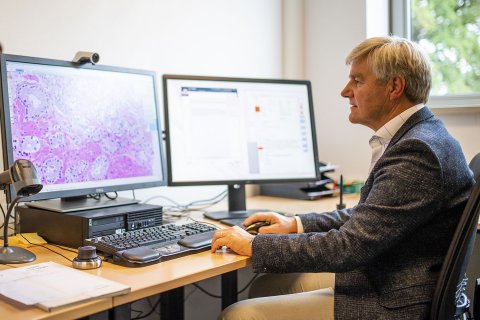 The advantages of a digital pathology workflow are many, ranging from optimized operations, improved efficiency, shorter turnaround times, and the ability to work remotely, a necessity imposed by the COVID-19 pandemic. In a typical digitized pathology network1, microscopes are largely replaced by computers, and all digital histology images are stored in local servers, where they can be accessed by staff across different sites. This full digital network allows to balance caseloads across multiple labs, to assign the right case to the right pathologist, and to easily request consultation of complex cases.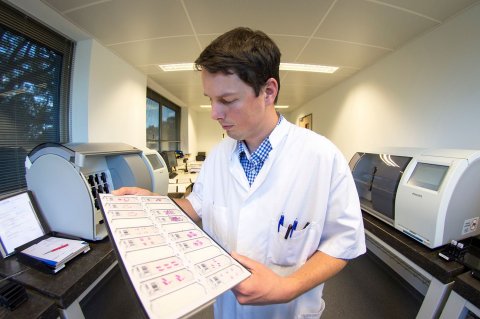 The experience of those converted to digital pathology supports the transition to digital pathology, and greater satisfaction with the new technology is reported.2 The immediate availability of digital images simplifies the process of case reviewing and sign-out, teaching sessions and tumor board preparation. Thus, a full digital pathology workflow can help to obtain a more efficient work environment, alleviating the challenges afflicting pathology labs worldwide: increasing workloads, but a diminishing workforce to cope with it. Efficiency increases of around 20 percent per year have been associated to digital pathology1, which indicates that the technology may help attenuate the staff shortages facing the profession.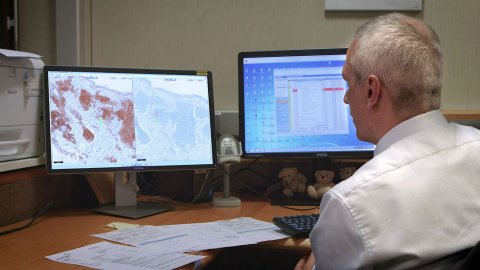 One of the most exciting innovations taking place in healthcare is the application of artificial intelligence (AI) to medicine. The essence of computational pathology lies in the use of AI algorithms to aid pathology diagnosis. These tools may help improve pathologists' efficiency further and address other challenges in the field, like subjectivity and diagnostic variability. Another exciting trend is multidisciplinary integration, whereby multiple disciplines (genomics, radiomics, pathology) are integrated to achieve better diagnostic accuracy. However, the foundation of computational pathology and multidisciplinary integration is a digitized pathology workflow. Therefore, by adopting digital pathology, labs can not only increase their efficiency now, but ensure their pathology service is ready for the future.
References:
Retamero, Juan Antonio, Jose Aneiros-Fernandez, and Raimundo G. del Moral. "Complete digital pathology for routine histopathology diagnosis in a multicenter hospital network." Archives of pathology & laboratory medicine 144.2 (2020): 221-228.
Retamero, Juan Antonio, Jose Aneiros-Fernandez, and Raimundo G. del Moral. "Microscope? No, Thanks: User Experience With Complete Digital Pathology for Routine Diagnosis." Archives of Pathology & Laboratory Medicine 144.6 (2020): 672-673.
Source: Philips
More on the subject:
More on companies: