Change of leadership at GE Healthcare
GE Healthcare today announced John Dineen as the companies new CEO and president. Therewith Dineen changes from the Transportation to the Medical Technologies and Services Segment of General Electric.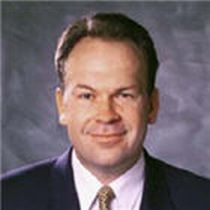 The healthcare division is the first GE business to be headquartered outside of the United States: The future work-place of the US American Dineen will be in London.
General Electric Chairman and CEO Jeff Immelt announced on July 17th the appointment of John Dineen as president and CEO of GE Healthcare, a $17 billion global leader in medical diagnostic technology and biosciences. Immelt also announced that Lorenzo Simonelli will succeed Dineen as president and CEO of GE Transportation.
Dineen, 45, is a 22-year GE veteran and since 2005 has been president and chief executive officer of GE Transportation, a $4.5 billion global leader in the rail, mining, marine, drilling and wind industries. In his new position, Dineen will be located in London, where GE Healthcare is headquartered.
"John Dineen is a talented global leader who has consistently delivered double-digit growth by globalizing our Transportation business and diversifying its high-tech portfolio," Immelt said. "John has developed broad operations expertise across a range of industries for two decades. His sharp customer focus combined with the talented team at Healthcare will help the business continue to grow around the world."
Before leading GE Transportation, Dineen served as vice president and general manager of Plastics at GE Advanced Materials and held various assignments in Corporate Finance. Dineen also served as general manager of GE Power Equipment; general manager of the
Meter business; general manager of the Microwave and Air-conditioning businesses; manager of finance for GE Asia in Hong Kong; and president of GE Plastics-Pacific. He joined GE in 1986 as a telecommunications engineer.
Dineen is a graduate of the University of Vermont where he earned bachelor's degrees in biology, with a concentration on genetics, and computer science.
Dineen succeeds Joseph Hogan, who has taken a position outside the company as CEO of ABB. Hogan joined GE in 1985.
"Joe is a widely respected and admired GE leader and has made great contributions to our Healthcare business," Immelt said. "During Joe's tenure, the business has expanded its product portfolio and global reach, and the business has more than doubled its revenues. All of his colleagues at GE wish him well in his new position."
More on the subject:
More on companies: