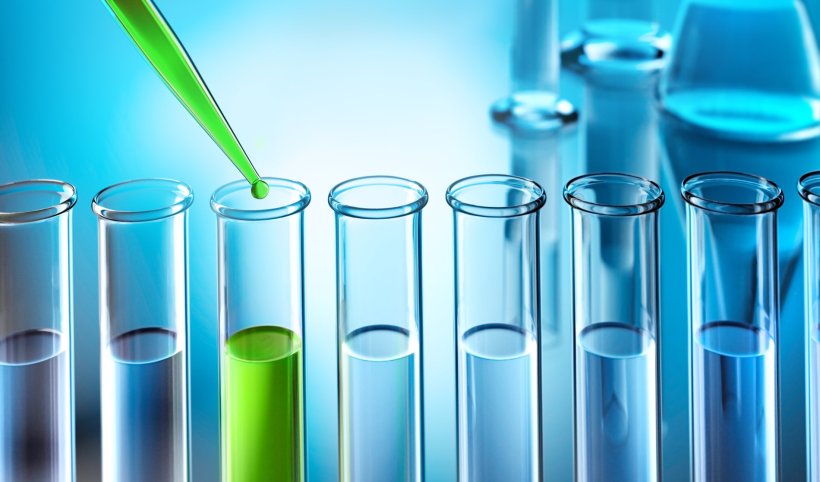 Image source: Adobe Stock/peterschreiber.media
Article • Sustainability
The challenge of "greening" medical technologies
Under the impulse of the European Commission, the in vitro diagnostic (IVD) industry is developing emerging technologies to implement sustainable practices in medical laboratories.
Report: Bernard Banga
The in vitro diagnostics industry has a significant environmental impact due to the generation of biomedical and chemical waste, the use of toxic chemicals and the consumption of energy to produce and use diagnostic equipment. According to a study published in the journal Environmental Science & Technology, the medical diagnostics industry generates 5.4 million tonnes of waste each year, the majority of which is made up of plastics. In addition, chemicals used in diagnostic tests such as organic solvents, acids and bases can be harmful to the environment. 'They can lead to soil and water contamination as well as greenhouse gas emissions,' said Elisabetta Bigoni of the Department of Civil and Environmental Engineering at Politecnico di Milano, Italy, in her study on the environmental sustainability of in vitro diagnostics: critical hotspots and improvement perspectives.
EU Green Deal & EFLM task force
As sustainability has been a growing priority of the European Union (EU) in the last decade, 'the medical technology sector, particularly the IVD sector, must comply with European legislation in this field like all other sectors,' said Oliver Bisazza, CEO of the European trade association Medtech Europe representing the medical technology and diagnostics industries.
In December 2019, the European Commission adopted the European Green Deal. Its goal: to accelerate Europe's efforts to become the first climate-neutral continent by 2050, in line with the Paris Agreement on climate change. The green and sustainable laboratories initiative roadmap published by the European Commission in June 2021 proposed several concrete actions such as adopting sustainable medical technologies and materials and more efficient waste management. The roadmap also calls for the creation of an expert group to monitor and gauge the actions taken.
Last year, the European Federation of Clinical Chemistry and Laboratory Medicine (EFLM) launched its "green labs" task force to improve their sustainability across Europe and beyond. In vitro diagnostics companies are deploying several emerging technologies, mainly in the field of biochips and recycling processes.
Sustainable biochip technologies
The microarray technology allows the detection of multiple biological targets simultaneously on a single chip. This makes a faster and more efficient sample analysis possible. The latest technical advances aim to reduce the environmental impact of the automatons used. For example, US-based company Agilent Technologies has designed its SurePrint G3 durable biochip technology using synthetic DNA for long-term use with an extended life span of the print head and consumables. Material consumption is reduced by 80% compared to previous platforms while saving an average of 40% on material costs. In addition, Agilent offers a recycling programme for used microarray plates. This reduces waste even further.
Swiss company Roche has developed the NimbleGen SeqCap Ez platform for its reusable DNA hybridization probes. In terms of environmental performance, the use of this platform reduces hybridization probe consumption by up to 50% compared to traditional sequence capture methods. It also reduces the waste associated with the use of these probes.
US-based biotech company Illumina, a specialist in sequencing, genotyping and gene expression, has relied on its Beadchip platform, which uses fluorescent beads to detect thousands of biological markers in a single sample with an accuracy of over 99%. The Beadchip technology saves up to 75% on reagent and material consumption compared to traditional genotyping methods. The latter uses microarrays that contain millions of green beads covered with DNA probes.
Recyclable materials and eco-design of in-vitro diagnostic medical devices
The sustainable development of the IVD industry requires diagnostic tests to have a low environmental impact. The use of recyclable materials for IVD test packaging and components continues to grow. Roche Diagnostics announced in March 2021 that it would use 100% recycled plastic for its product packaging. In the same year, the Greiner Bio-One Group also announced that it would manufacture its products using biobased and recyclable materials. According to the recent Grand View research study, the global medical device packaging market size was valued at €27.61 billion in 2020 and is expected to expand at a compound annual growth rate (CAGR) of 6.4% from 2020 to 2028 to €45.41 billion in 2028.
Eco-design technologies are not to be outdone. There are currently three main trends. First, the use of biobased and biodegradable materials, such as corn starch, polylactic acid, cellulose and chitosan, aims to reduce the environmental impact of plastic waste. Secondly, microfabrication processes such as deep immersion lithography and 4D printing are used to reduce energy consumption in the production of IVD devices. Lastly, the development of portable and rechargeable diagnostic systems reduces the amount of waste generated by disposable consumables.
New partnership model in the in vitro diagnostic industry
Smart technologies are helping sustainable development through a new 'partnership model to efficiently integrate and adopt energy technologies and innovations,' said EFLM's President Tomris Ozben. New technologies such as artificial intelligence (AI), quantum computing and supercomputing could help deliver safer and more sustainable chemicals and materials by design. The IVD industry can mobilize several partnership models around public-private partnerships, collaborations between companies in the same sector and partnerships with non-governmental organizations.
These partnerships foster sustainable development while enabling the widest possible access to in vitro diagnostics. For example, Bio-Rad Laboratories and Sartorius Biotech have developed locally produced Covid-19 test kits using less plastic. Abbott and the Bill & Melinda Gates Foundation have deployed the Pima portable diagnostic system for malaria in several countries in East Africa, Southeast Asia and Latin America.
Other useful smart and green lab techniques
Spectroscopy uses light to identify molecules in a sample. It can be used for non-destructive analysis of biological samples, and therefore for multi-sample analysis.
Digital PCR can detect and quantify DNA with extreme accuracy in infectious diseases: 'a sensitivity of 97.5% and a specificity of 100% for the detection of B. burgdorferi, the pathogen that causes Lyme disease,' said Mark Eshoo, founder and CTO of San Diego, California-based BlueArc Biosciences and MWE Lifesciences. Digital PCR displays a a sensitivity of 91.3% and a specificity of 97.7% for the detection of Streptococcus pneumonia, the bacteria responsible for pneumonia.
Microfluidics allows the manipulation of liquid biological samples at the micrometre scale. This technology offers dramatic developments for biological analysis processes and five significant advantages: fewer samples and reagents (volume reduced to the nanolitre), real-time analysis, 'Automation, which reduces associated waste, miniaturization, which reduces transportation-related greenhouse gas emissions, and recycling of materials, which reduces costs and associated waste,' said Muhammad Saqib Sohail, researcher in electronic and computer engineering at the Hong Kong University of Science and Technology, Hong Kong.
In turn, digitizing diagnostic data reduces the amount of paper and plastic needed to store test results. This reduces waste and energy consumption: a 30-50% reduction in paper consumption and a reduction of up to 30% in energy consumption associated with medical data storage and management.