Article • 4K Technology
Bringing a sharper image to surgery
Sony Medical offers an end-to-end video processing chain for medical-grade 4K surgical visualisation. The conversion will not happen overnight, but 4K is a natural next step for improving visualisation during surgery, according to John Herman, the European Marketing Manager for Surgical Solutions at Sony Medical.
Report: John Brosky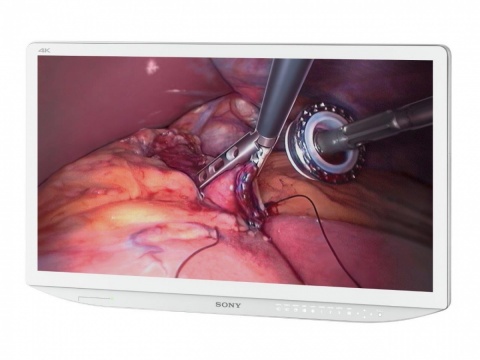 Standard definition (SD) video gave surgeons a view that was measured in 680 pixels by 480 pixels. Over the past eight years hospitals have progressively converted to high definition (Full-HD) video that gives a sharper view, with 1920 pixels by 1080 pixels. 'If you asked a surgeon whether he would be willing to go back a step and give up HD, he would say absolutely not, he'd argue that SD no longer meets the required standard of care, and that it may even pose a risk for the patient,' said Herman.
In the same way, he said surgeons will be ready to embrace the ultra-high definition resolution of 4K, which is four times greater than what they are using today with Full-HD.
'It gives a much clearer picture with a greater sense of depth, and for surgeons this means an ability to better distinguish blood vessels or minute structures. It gives them greater diagnostic confidence in what they are seeing, and a greater confidence in making surgical gestures and actions,' he added. '4K also offers an enhanced colour range, providing surgeons with true colour reproduction. This should then lead to better patient outcomes through a visually enhanced procedure.'
Like HD, next-generation 4K imaging is created in a tightly linked video chain from source to final display. In the Operating Theatre, a video signal is created by a camera in an endoscope, surgical microscope, or one mounted on a boom arm suspended above the operating table for open surgery procedures.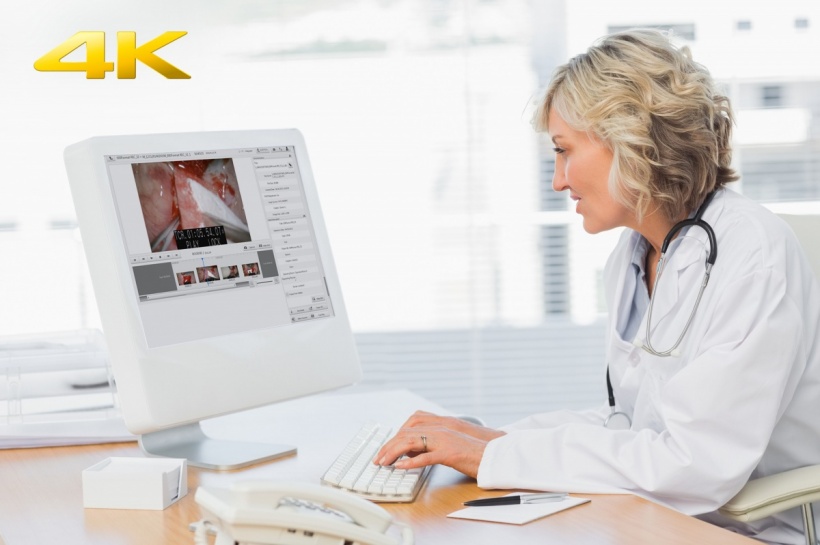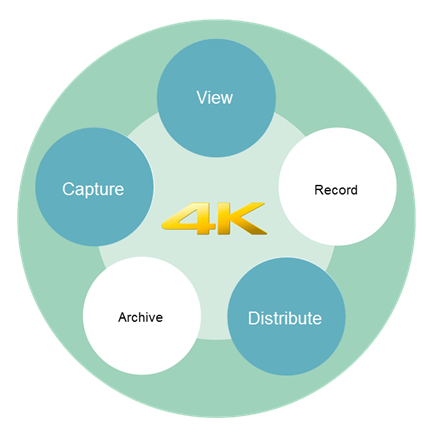 'With 4K sources you need 4x the bandwidth to transmit the signal compared to HD. Standard video cables are just not practical to transmit 4K images effectively, as four cables would be needed. So we designed a new platform to convert the video signal to IP format and to transmit secure 4K content via a single cable,' Herman explained. The content can be sent anywhere within a hospital, through the LAN, to be shared or stored. To view the image, the data is converted again to a video format, and while it can be displayed on HD or 4K devices, it is only on a 4K display monitor that the original resolution and sharpness of the image can be appreciated.
This end-to-end chain becomes critical in the operating theatre (OT), where there can be no delay in the processing chain, and here is where Sony Medical brings unique expertise and capabilities from its live broadcasting division. 'The surgeon working with an endoscopic camera cannot tolerate any latency in display of the image, otherwise the movement of the surgeon's hands, while viewing the image, would not be co-ordinated,' Herman pointed out. 'Any visible delay would mean the surgeon would not be able to perform the operation.'
In the surgical imaging industry, Sony Medical is the only company that provides each link in the 4K chain, he said. 'Certainly there is competition in the different segments for surgical monitors, or for surgical recorders, but in the 4K chain from image acquisition through image processing, recording, and to image display, our proposition is unique. We are the only company to have a complete 4K workflow and there is no other company with this breadth of complementary products.'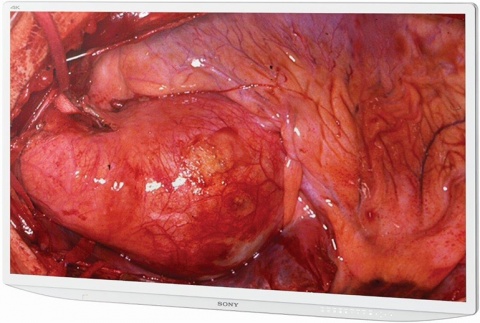 'We were the first to launch 4K medical-grade monitors, and the first to launch a 4K surgical recording system. We have just introduced a 4K Content Management System and soon we will also introduce our 4K video over IP system,' Herman said. Outside the Operating Theatre, Sony has a huge range of market leading 4K devices for training and education, from 4K LCD Displays, to 4K Laser Projectors and 4K Video Presentation solutions.
Sony is a global leader in image sensors and image processing technology, he explained, adding that the camera modules found inside many of the leading endoscopes are from Sony.
At the same time, he added that a premiere feature of the Sony 4K IP system is that it is an open architecture built on industry-accepted standards (Standardisation process ongoing), with no proprietary requirement, giving hospitals the flexibility to connect any input device or any display device they choose for best purpose.
Sony Medical holds a strong presence in Operating Theatres going back over 30 years, 'to the point where I would guess that the vast majority of hospitals in Europe have some Sony equipment in their operating theatres,' the marketing manager surmised.
Thanks to the infrastructure required in the conversion to Full-HD, many hospitals are ready to share content from a server or CMS system. And the demands for digital capabilities in other areas of healthcare, such as PACS systems and electronic records, mean that most hospitals have a standardised IT infrastructure that can support video over IP.
There are two areas where a conversion to 4K will present challenges that need to be incorporated into planning. Many hospitals have already faced difficulties in archive planning for HD video files and with 4K these problems will only become greater, as 4K files can be over four times larger than HD. However, using Sony's XAVC-S codec format, 4K file sizes can be reduced by a factor of three, depending on image quality settings. This can translate into savings in archive costs and savings in computing hardware needed to edit.
The next area is within the OT. Whereas HD images pass through a video cable, fibre optic cabling is an absolute requirement for 4K, in order to maintain real-time display of the surgery being performed. Incorporating this into an existing OR requires special care and expertise.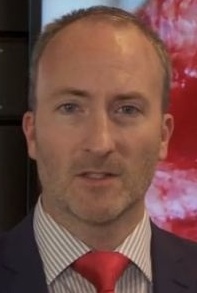 Upgrading to 4K within the Operating Theatre opens the possibilities for surgeons to gain access to more information when they need it, with the ability to share images from multiple sources such as CT or MRI scans from PACS systems, patient vital data or even pre-surgical planning data on a single large 4K monitor. Herman expects that the surgeons' drive for 4K visualisation may be the trigger for a decision to make the move.
Beyond enhancing the view for endoscopic surgery, Herman said that Sony is collaborating with companies investigating the potential for 4K in surgical microscopy.
For the fine work required in neuro-surgery or ophthalmic surgery, the surgeon today views the target bent over a microscope, sometimes for hours. 4K camera module technology is compact enough to be integrated inside the microscope to provide a crystal clear 4K image to a 4K surgical monitor, giving a heads-up view, where the surgeon can watch his hands working instead of through the binocular eyepiece. 'There is a potential that, with 4K, we can unlock innovative ways of performing surgeries,' Herman is convinced, 'because the image is that good.'