Better training could help
Internet-based training for clinicians could help lower antibiotic prescribing rates for acute respiratory tract infections by as much as 62%, according to British researchers.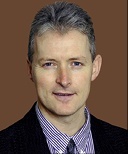 A study led by the University of Southampton comes at a time of growing concern at the high volume of prescribing antibiotics – particularly in primary care – believed to be a major driver of antibiotic resistance and may be having an impact on hospital care.
Paul Little, Professor of Primary Care Research at the University of Southampton, said the position is 'one of the great public health dangers of our time, and raises the real prospect of serious infections becoming untreatable.' He pointed out that, whilst training has been shown to have a positive effect on lowering prescription rates, he remains concerned that the way training has been delivered, and its reliance on highly-qualified staff in centres of excellence, severely limits the impact in everyday practice. 'Novel techniques are therefore needed to lead changes at a national and international level,' he added. 'Internet training has the advantage that it can be disseminated widely at a low cost and does not need much resource.'
Lower respiratory tract infections (LRTI) are one of the most common acute illnesses treated in primary care in developed countries. Although viruses are believed to cause most of these infections, there is still debate about whether or not antibiotics are beneficial for some patients in the treatment of LRTI, particularly in older patients. Meanwhile antibiotics are still being prescribed in high amounts, fuelling antibiotic resistance, say researchers. The Southampton-led team used the internet tool developed by Genomics to combat Resistance against Antibiotics in Community-acquired LRTI in Europe (GRACE) consortium for lower-respiratory-tract infections for the study.
Funded by the European Community's Sixth Framework Programme, 246 clinical practices from England, Wales, Belgium, Holland, Spain and Poland were recruited and randomised to one of four trial arms: usual care, internet-based training to use a C-reactive protein (CRP) test (an indicator test for pneumonia), internet-based training in enhanced communication skills, and combined training in both CRP and enhanced communication.
The study, supported by the National Institute for Health Research (NIHR) Clinical Research Network (CRN) in England, showed that clinicians trained in the use of the CRP test, or enhanced communications skills, significantly reduced their antibiotic prescribing rates for LRTI, compared to usual care (47% and 32% respectively). Clinicians trained in a combination of both reduced antibiotics prescribing by 62% while prescribing rates also fell for upper respiratory tract infections.
Professor Little: 'These interventions have shown that providing interactive training methods using the internet to modify antibiotic prescribing is remarkably effective. Moreover, internet-based training programmes are transferable between very different primary care settings.'
However, while there remain concerns about the impact of over-prescribing antibiotics in hospitals, it is unclear whether the findings of the study, and the training at primary care level, will benefit secondary care. 'Driving down resistance in primary care should results is less complicated management, and more prompt effective treatment in patients admitted in secondary care. The challenge will be trying to prove it.'
The European Centre for Disease Prevention and Control (ECDC) has worked across Europe to raise awareness of increasing infections due to antibiotic-resistant bacteria, which are rising globally due to over-use of antibiotics and inappropriate prescribing. It has urged doctors and nurses in hospitals and primary care to be more prudent in antibiotic prescribing and use.
In the UK guidance by the government's drugs regulator, the National Institute for Health and Clinical Excellence (NICE), on the prescribing of antibiotics for respiratory tract infections states that a no-antibiotic, or delayed antibiotic strategy should be used to treat people with infections.
Profile:
Professor Paul Little MD is Professor of Primary Care Research at the University of Southampton. A general practitioner (GP) for 20 years, he was the first GP to be awarded a Wellcome HSR training fellowship (for research on health promotion), and the first to receive an MRC Clinician Scientist Fellowship (for research on common self-limiting illness).