An essential tool for detection of respiratory illnesses
By performing just a single test healthcare personnel is now able to simultaneously detect eighteen of the most prevalent respiratory infections in patients. The Seeplex 18-plex Respiratory Test is a highly economical method for molecular diagnostics of respiratory infections. It achieves results rapidly at minimal costs per test.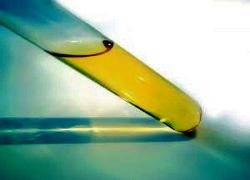 Seegene invents its new Seeplex 18-plex Respiratory Test as an essential tool for active surveillance and treatment of respiratory illnesses. Compared to the usual 'single pathogen – single test' testing regime the new multiplex-formatted diagnostic test, for which nasopharyngeal spirates, nasopharyngeal swabs or bronchoalveolar lavage samples could be used, is cost-effective and delivers fast results.
The Test detects the following RNA viruses, DNA viruses and pneumonia bacteria:
- Influenza A virus
- Influenza B virus
- Human respiratory syncytial virus A
- Human respiratory syncytial cirus B
- Human parainfluenzae virus 1
- Human parainfluenzae virus 2
- Human parainfluenzae virus 3
- Human coronavirus 229E/NL63
- Human coronavirus OC43/HKU1
- Human rhinovirus
- Human enterovirus
- Human adenovirus
- Human bocavirus
- Legionella pneumoniae
- Streptococcus pneumoniae
- Chlamydophila pneumoniae
- Haemophilus influenzae
- Mycoplasma pneumoniae