Acute myocardial infarction
Could bone marrow cells prolong life? Recruitment of 3,000 patients will begin across the EU later this year for the BAMI (Bone Marrow Cells in Acute Myocardial Infarction) study, which will test whether stem cells taken from bone marrow and administered after a heart attack will prolong life. Mark Nicholls reports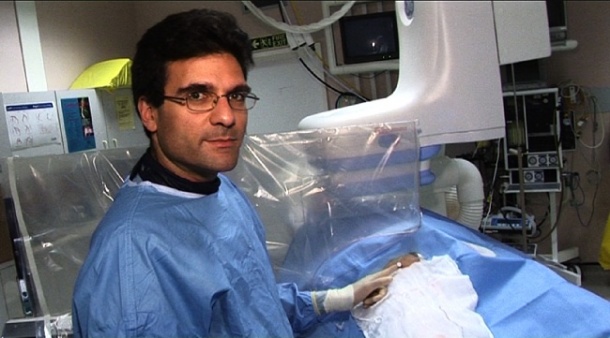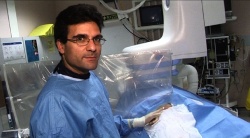 Although earlier trials showed positive indications for stem cell therapy in this area, the new study aims to provide a definitive answer as to whether the cells will work specifically in this treatment. Funded by €5.9 million from the European Union Seventh Framework Programme for Research and Innovation (FP7), the trial is led by Professor Anthony Mathur and colleagues from Barts Health NHS Trust in London and Queen Mary, University of London NIHR Cardiovascular Biomedical Research Unit.
Eighteen partners across eleven EU countries are also participating in this the biggest and most comprehensive Centres taking part include those in Frankfurt, Hannover, Rome, Copenhagen, Oslo, Rostock, Katowice, Leuven and King's College Hospital in London and University College London (UCL). It is also hoped that more centres across Europe will join. Professor Mathur, confirmed that the trial is 'still in the planning stage', adding: 'Our studies will tell us if adult stem cells in bone marrow can repair damaged hearts and, if so, how these cells should be administered to patients.' He also added that more clinical centres are needed for the trial as it works to recruit the 3,000 patients, researchers are keen to hear from clinical centres interested in contributing patients and researchers are keen to hear from clinical centres interested in contributing patients. Initially half of the 3,000 patients will have their own stem cells taken from their bone marrow and injected into their heart within five days of suffering a heart attack. The remainder will undergo conventional therapy.
'This study is designed to see whether we can achieve a 25% reduction in mortality at two years,' Prof. Mathur explained. Other associated studies will look at mechanistic explanations of what is happening, but the fundamental study is designed to demonstrate this mortality reduction. 'What we want to do is find out whether cell therapy will make people live longer and with a better quality of life; we want to address whether, in its very early and easiest form, the use of adult stem cells has a mortality benefit.
'It is an ambitious study, but one that will really answer the question about the role of stem cell therapy in its current form.' Professor Mathur's team has been conducting stem cell trials since 2005 in various groups of patients who have had heart attacks, those with established heart failure and those with dilated cardiomyopathy. But the BAMI trial, one of the first of its kind in translational medicine of this size, follows on from positive indications from similar smaller studies elsewhere -- success that was significant in attracting EU funding. Professor John Martin from UCL pointed out that the powerful partnership of European doctors and scientists could solve a fundamental problem of importance to everyone. 'It will answer whether adult multipotential stem cells in their natural environment can treat human disease.' After a two-year follow-up, participants' data will be analysed to see how many are alive after being in the trial. The trial comes as researchers at the University of Louisville, USA (recently reported in The Lancet) showed that stems cells taken from a patient's heart could be used to repair damaged heart tissue. The team said results from the preliminary trial indicated that cardiac stem cells could 'markedly improve contractile function of the heart'.
* Centres interested in contributing patients to the BAMI study can contact Prof. Mathur at anthony.mathur@bartshealth.nhs.uk
An academic at Queen Mary's Hospital, and Honorary Consultant Cardiologist at Bart and the London NHS Trust, Professor Anthony Mathur divides his time between clinical work and basic science aimed at con ducting translational research. His PhD focused on platelet and stem cell biology as well as cellular bioenergetics, interests that consolidate his current study of the mechanisms by which stem cells may improve cardiac function. He is Secretary of the ESC Task force on stem cells in cardiovascular disease and chairs the clinical group of the British Cardiac stem cells collaborative by Professor John Martin.