Article • Cardiology congress
ESC 2018: At the heart of research
When delegates from around 150 countries converge on Munich for ESC Congress 2018 they will no doubt reflect on what they themselves eat. Yes, nutrition is up for debate, questioning, for example, whether weight loss therapies can also prevent heart attacks and strokes.
Results from the CAMELLIA-TIMI 61 trial of 12,000 overweight individuals with established cardiovascular disease or diabetes could tell us 'whether becoming slimmer with weight loss therapies also makes you healthier,' explained Professor Stephan Achenbach, Chairperson of the ESC Congress Program Committee and ESC President Elect. That trial is being presented during the congress.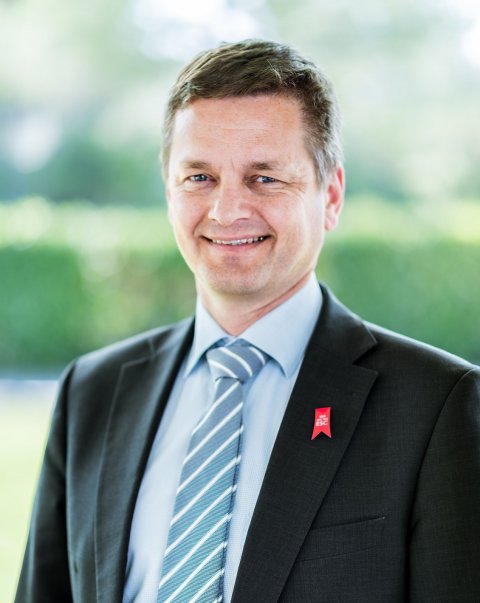 Additionally, the huge PURE study, which examined what constitutes a healthy diet in over 200,000 people from more than 50 countries, will be aired. 'The results will give us new insights on the relationship between the types of food we eat – for example fruit, vegetables, nuts, dairy products and meat – and health and disease,' Achenbach explained. The Chair also expressed excitement about other trials to be presented, with results 'set to have a big impact, either because they affect large population groups or involve innovative treatments.'
For example, two aspiring trials to examine for preventing first heart attacks and strokes prevention will be presented – the ARRIVE trial involved more than 12,000 individuals at moderate risk and the ASCEND trial involved over 15,000 diabetics. 'We had assumed that taking aspirin can only be good for you, and what's the harm?' said Achenbach. 'But then we discovered that, while aspirin can protect against heart attacks and stroke, it causes bleeding. So it's not at all clear who will actually benefit from taking aspirin to prevent a first heart attack or stroke. These two trials will shed light on this issue, impacting many millions of people worldwide.'
The 2018 European Society of Cardiology (ESC) and European Society of Hypertension guidelines on hypertension are another important talking point. 'The American guidelines (released in 2017) were very strict and lowered the definition of high blood pressure. It will be exciting to see what the Europeans say about what blood pressure qualifies as "high" and how strictly it should be treated,' Achenbach surmised.
The MARINER trial will reveal whether potentially fatal blood clots can be prevented in acutely ill patients by continuing to administer oral anticoagulation therapy after they return home. 'Treating patients after discharge is a completely new concept and could affect the millions of people hospitalised every year with heart attack, pneumonia, or broken bones,' Achenbach prophesised.
Oral anticoagulation is also a focus of the COMMANDER HF trial, which will reveal whether these drugs improve survival and reduce heart attack and stroke in heart failure (HF) patients who do not have atrial fibrillation. Achenbach: 'This is a massively large patient group that so far not been considered for oral anticoagulation unless they have atrial fibrillation and the trial could change our approach to their management.'
Devices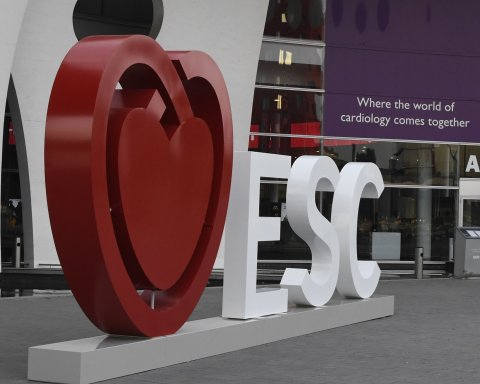 Achenbach also highlighted the MITRA.fr study, which indicates whether treating the mitral valve with a device inserted via a catheter is advantageous in HF patients.
An entire late breaking science session is devoted to transcatheter aortic valve implantation (TAVI) and is aligned to the congress spotlight, Valvular Heart Disease. This includes the LRT Clinical Trial and GARY registry in low-risk patients, the TAVI-PM study on the durability of TAVI, and the five-year follow-up from the FRANCE-2 Registry, which will report on clinical outcomes and valve durability in high-risk patients.
Major drug trials include ATTR-ACT, which assessed the efficacy and safety of tafamidis in transthyretin amyloid cardiomyopathy, a condition that currently has few treatment options. The High-STEACS trial of more than 47,000 patients will reveal whether using high-sensitivity troponin to confirm the diagnosis in those with suspected heart attack leads to more or less deaths and repeat heart attacks after one year. 'I'm excited by how diverse cardiology is and feel it is my responsibility to represent and balance the needs of the cardiologists, healthcare providers and researchers in every country that belongs to the ESC and also across the entire spectrum of cardiovascular disease,' Achenbach pointed out. This ethos includes spreading news of scientific findings from ESC journals and registries, guidelines, congresses, and other educational activities.
In our special Cardiology section in European Hospital you will also learn from medical science experts how far machines and scanning skills are shaking the very roots of your discipline.
Enjoy the stimulation of new concepts and technological developments. Enjoy EH along with ESC 2018. Welcome!