Article • Preview
Prediction and Prevention theme for cardiovascular conference
Topics of big data, the genetic basis of coronary artery disease and sudden cardiac death in the young are among key subjects for British cardiologists at their 2016 annual conference. With a central theme of "Prediction and Prevention", the 2016 British Cardiovascular Society annual conference takes place in Manchester from June 6-8 and features innovative and interactive presentations, sessions, workshops, panel discussions, debate and a fascinating scientific programme.
Report: Mark Nicholls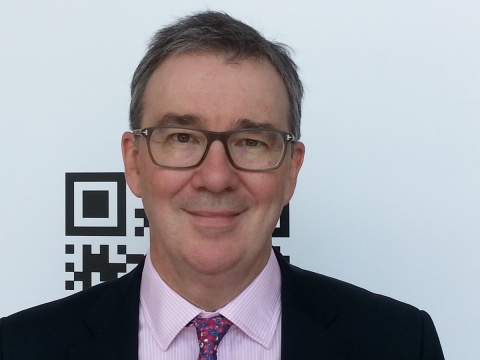 The opening ceremony keynote speech, entitled "Big data: a big deal for cardiology?" will be by Professor Viktor Mayer-Schoenberger, Professor of Internet Governance and Regulation at Oxford University's Internet Institute, and will focus on the role of information in a networked economy.
Later, the BCS Lecture "Elucidating the genetic basis of coronary artery disease; implications for prediction, prevention and treatment" will be delivered by Professor Sir Nilesh Samani, BHF (British Heart Foundation) Chair of Cardiology at the University of Leicester and who was knighted in the 2015 New Year Honours list for services to medicine and medical research.
Chair of the Programme Committee and BCS Vice-President (Education & Research), Professor Cliff Garratt, said: "Over the last few years, Professor Samani's group has led large-scale studies that have identified multiple genetic loci that affect risk of coronary artery disease. This presentation will present the current state of the discovery process, discuss what we have learnt and illustrate the clinical translation potential of the findings."
Prediction and prevention in acute coronary syndromes, the title of the BHF Bench-to-Bedside session - with a format consisting of a series of presentations (basic, translational or clinical) on a particular clinical condition given by members of a single unit - will focus on the work of the BHF Centre for Cardiovascular Science at the University of Edinburgh.
"Over the last 30 years, this Edinburgh unit has led the way in describing new underlying causes of coronary heart disease, improving the identification of those at greatest risk, and ultimately demonstrating several innovative ways to treat coronary heart disease," explained Professor Garratt.
The Sir Thomas Lewis Lecture sees Professor Michael Ackerman from the Mayo Clinic focus on prediction and prevention of sudden cardiac death in the young, while clinical anatomist, author and broadcaster Professor Alice Roberts will discuss what embryology of the heart and other organs has taught us about our evolutionary origins.
Over the last 30 years, this Edinburgh unit has led the way in describing new underlying causes of coronary heart disease

Professor Cliff Garratt, Chair of the Programme Committee and BCS Vice-President (Education & Research)
In recent years, the BCS conference has gained recognition for offering "something completely different" and following on from year's well-received presentation on Music and the Cardiovascular System, the focus for the popular Tuesday afternoon Auditorium session will be Photography and the Heart. In addition the conference will provide coverage of all the new developments in cardiology and cardiovascular science in training, a dedicated imaging track, arrhythmias with sessions on AF ablation and on first–line management of cardiac arrhythmias; intervention with sessions on acute coronary syndromes, myocardial infarction and percutaneous management of structural heart disease; heart failure; and adult congenital heart disease.
There will be sessions on clinical science and translational research, basic science and hot topics, the Young Investigators Prize, resuscitation, education for revalidation (E4R) and international sessions in association with the European Society of Cardiology and the American College of Cardiology.
The 2016 conference will feature a dedicated area for interactive education including: 100-plus Hot Topic sessions, poster sessions, simulator training, and an imaging Village with interactive, supervised work stations for CT, MRI, echo and nuclear imaging.
Professor Garratt said the conference, again being held in collaboration with the British Heart Foundation, has attracted progressively increasing numbers of delegates over the last few years. "There is little doubt that there is an increasing - rather than decreasing - need for today's cardiologists to have a broad understanding of all the major subspecialist areas," he added. "The British Cardiovascular Society Annual Conference is uniquely positioned to facilitate this in one meeting."

Profile:
Professor Cliff Garratt is Professor of Cardiology at the Institute of Cardiovascular Sciences, Professor of Cardiology at Manchester University and Hon Consultant Cardiologist at Central Manchester University Foundation Trust. A clinical academic with an interest in arrhythmias and clinical cardiac electrophysiology, his research and clinical interests focus on the mechanisms and management of atrial fibrillation and the familial sudden cardiac death syndromes.