A bright future for biobanks
Karoline Laarmann reports
Ten years ago, molecular biologist Dr Peter H J Riegman set up a unique bio-bank for medical research at the pathology department of Erasmus Medical Centre, Rotterdam, The Netherlands. The Erasmus MC Tissue Bank now holds 30,000 samples from about 15,000 patients. However, when Dr Riegman discusses his bio-bank with international colleagues they do not immediately associate it with a clinic or (academic) hospital using existing diagnostic and treatment paths.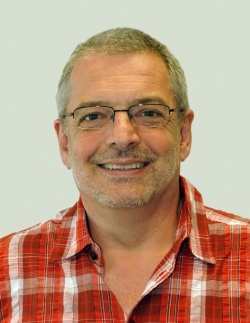 Such a collection can only grow with the cooperation of clinicians and the hospital's support of the infrastructure. Consequently, the clinicians and scientists need to be viewed as essential in any decision to release samples from the bio-bank.
Unlike in other European countries, in the Netherlands hospital-obtained residual tissue can be stored for research without a signed patient consent -- the patient is informed and can object by filling out and signing a form. Thus, whilst most biobanks operate on a prospective basis with volunteer probands, the Erasmus MC Tissue Bank can collect biological samples from all interesting cases and use these in a 'trial zero situation' without assurance that it might become useful for future medical scientific experiments. However, the chances are very high because if material is stored, over time information about the disease development increases (follow-up data), making the sample all the more valuable for scientific experiments.
Cancer is the focus because 85- 90 % of the tissue samples arriving in the pathology department are 'leftovers' from tumour resections. 'In cancer disease particularly there is a classification of different molecular subtypes. While normally it can take years to collect an adequate number of samples from a certain subgroup, a tissue bank can promptly deliver edited study resources. But, over the years, scientists become more interested in the material and it happens that more and more of our retrospective samples turn out to be prospective ,' Dr Riegman explained during a discussion with European Hospital. 'Of course, all collected health data and biological materials are anonymous and carry only a code number. Erasmus MC scientists can also search the collection online and request tissue samples over the Erasmus MC intranet.'
Another advantage of a clinic-based bio-bank is that the medical wards, pathology department and tissue bank work together as an integrated supply chain to guarantee high-quality samples through good collection and handling techniques. For various reasons, obtaining appropriate samples is difficult, Dr Riegman explained, '…primarily, because there is no standard pathology guidance about how to store human tissue, so normally you find all different kinds of fixation times and lag times out there. In addition, there can be considerable variation in many other pre-analytical parameters that cannot be influenced, such as treatment anaesthetics, the time of day surgery takes place, concomitant disease treatment, etc. Only if the samples are snap-frozen within half-an-hour, according to studies in the literature and accepted standards, are there minimal distinctions for future research analysis. This means that, first our surgical site staff sends in the material fresh from an operation instead of already fixed in formalin and after the procedure. Secondly, there has to be a pathologist on call who decides immediately what can be stored in the bio-bank and what is needed for diagnostic purposes. Of course, we are only allowed to store material that does not disturb the diagnostic process. In addition, only if the specimen is large enough is it divided in two: One part will be snap frozen for research the other will be formalin-fixed and paraffin embedded for quality control of the bio-bank. In a third step, the bio-bank personnel take care of snap-frozen sample and store it in liquid nitrogen and finalise the administration in the bio-bank database.'
Besides the clinic-based bio-bank, Erasmus Medical Centre also drives a population-based bio-bank. 'Even though we know each other very well, our departments work quite separately,' he explained. 'The population-based bio-bank discovers the biomarkers that indicate predisposition, while the clinic-based bio-bank is needed to search for how such markers behave in disease, identify drug targets and realise personalised medicine. Nevertheless, it's a plan for the future that all our disciplines work together in a biological research centre as a kind of healthcare research pipeline, where all the samples – population, environment and clinic-based data – converge.'
Institutional collaboration is not the only essential in the work of bio-bankers: Because no bank can cover the large number of samples of a certain tissue type, the formation of large networks of systematic tissue banks have been created in Europe. Peter Riegman heads not only the Erasmus MC Tissue Bank but also coordinates the European Human Frozen Tumour Tissue Bank [OECI-TuBaFrost]) with other European Institutes and in collaboration with the Cancer Research organisations EORTC (European Organisation for Research and Treatment of Cancer [www.eortc.be]) and OECI (Organisation of European Cancer Institute [www.oeci.eu]). OECI-TuBaFrost is mainly an exchange platform offering insight in which bio-bank certain tumour material is available and who to contact to request these materials. Standardisation efforts therefore play a key role in the work of OECI-TuBaFrost.
The OECI-TuBaFrost (www.tubafrost.org) infrastructure has been adapted and will be introduced shortly to the OECI members. It now combines the experiences of three European bio-banking projects: EuroBoNeT, BBMRI and OECI-TuBaFrost. This allowed the development of the new concept of tackling elaborate translation and upload procedures of sample data and it avoids the protective attitude of the investment made in the collection as much as possible. This facilitates a relatively open catalogue of biobanks consisting of a database filled with a questionnaire and offering closed project environments to those wanting to begin a new cooperation in a multicentre study based on sample exchange.
'I believe that biobanks have a bright future,' observed Dr Riegman 'The relation between histology, morphology and molecular biology within tissue samples give us the opportunity to solve important medical scientific questions to disease mechanisms.'