Article • MEDICA session
Wearable ultrasound sensors could support Covid-19 fight
Wearable ultrasound sensors can help patients monitor their lung health from their own homes and reduce the need for hospital visits.
Report: Mark Nicholls
The potential application of devices to monitor their lung condition remotely – and the additional benefits to clinicians and hospitals – were outlined in a session at MEDICA 2020.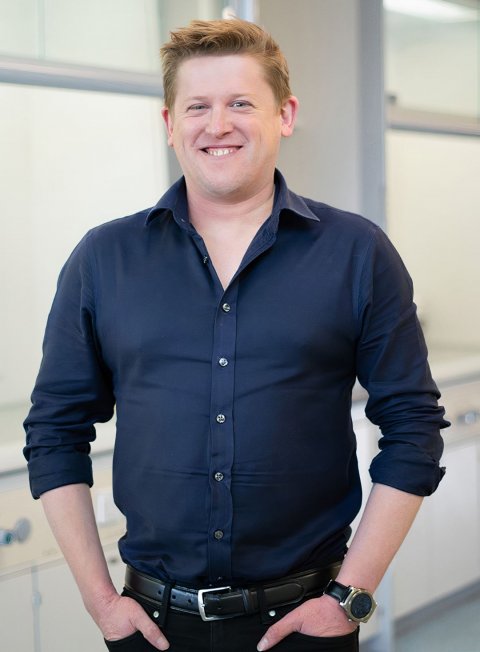 Designed and made by Scottish-based advanced ultrasound sensors company Novosound, the company's Chief Technology Officer Dr Dave Hughes believes the wearable lung device could also play a pivotal role during the ongoing coronavirus pandemic. While still in the process of moving towards clinical trials, Dr Hughes discussed how Novosound's innovative, thin-film, ultrasound technology has been used to develop a wearable lung device to allow remote monitoring of lung disease at home.
In his presentation to MEDICA 2020 entitled "The future of lung diagnosis and recovery management with wearable ultrasound sensors," he also discussed how the remote device can transmit results to clinicians, minimise face-to-face contact, and reduce use of more expensive hospital-based imaging facilities. Speaking to Healthcare in Europe ahead of the conference, Dr Hughes said: "At a time when the demands on healthcare and social services are at a critical level, the wearable lung device will allow remote monitoring at home."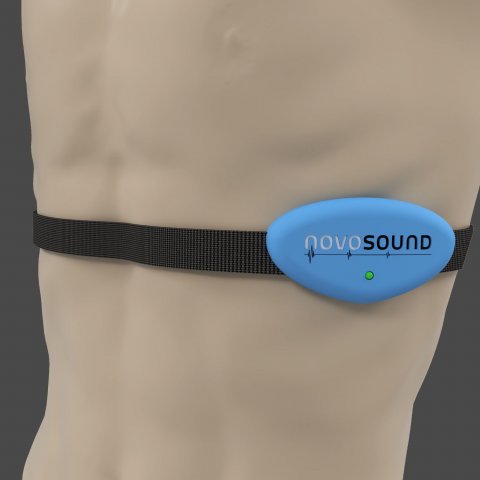 With the need to keep patients out of hospital during the pandemic due to infection risk and bed shortages, demand for the remote monitoring of health has taken on a new importance during the coronavirus crisis. "By enabling the continuous monitoring of patients at home, more people stay out of hospital which reduces the risk of infection and helps to free up bed capacity and lessen the burden on healthcare services," he added.
Wearables are a fast-growing global market, increasing at a rate of 15% a year, with devices such as smartphones or smartwatches able to monitor heart rate, sleep and other indicators of health. However, he noted: "Ultrasound is not currently widely utilised in wearable devices, yet there is a huge amount which ultrasound is capable of measuring; enabling you to look inside the human body, it lets you see structure, form and mechanical properties such as blood flow and tissue plumpness for hydration/dehydration monitoring."
The device produces a fast measurement, enabling automated, continuous monitoring

Dave Hughes
Novosound, which was founded in 2018, specialises in the design and manufacture of ultrasound sensor products using its thin-film manufacturing technique.
During the session, Dr Hughes discussed how the wearable lung monitor could be worn on the patient's chest, sending a pulse of ultrasound through the lung wall, which then bounces back to produce a measurement which indicates whether the lung is healthy or can highlight evidence of inflammation, fluid or disease. "Via remote continuous monitoring, the raw measurements are processed and interpreted to produce user-friendly data, which can be monitored at home by individuals or by healthcare professionals," explained Dr Hughes. "The device produces a fast measurement, enabling automated, continuous monitoring. This same device is suitable for use in ICU wards to monitor the recovery during treatment, for example, when assessing the efficacy of a novel treatment."
Dr Hughes suggested to online delegates that while hospital-based imaging systems such as X-ray or MRI require hospital admission and several clinical personnel to conduct the imaging and analyse results, the remote lung monitor may only require the time of one healthcare professional. It also has the advantage of being able to continuously monitor patients in their normal environment.
Novosound anticipates its wearable lung device will be cost effective and sit within the consumer level of pricing, with the ability to be incorporated into existing smartwatch/fit-bit style gadgets. As well as helping to monitor patient recovery, the wearable device can also have a role in future research with relevance to epidemiologists studying lung disease, either for Covid-19 related studies or for other lung disease in the longer term.
*The Future of lung diagnosis and recovery management with wearable ultrasound sensors – Dr Dave Hughes, November 18 (14.35-14.45pm CET).
Profile:
Dr Dave Hughes is the Founding Director and CTO of Novosound. With more than 12 years' experience researching ultrasound for medical, dental and industrial applications, he was a Research Fellow at the University of the West of Scotland (UWS), with his work leading to the creation of Novosound in 2018 and the first spin-out company to emerge from UWS. Recently awarded a Visiting Professorship at UWS, he was named as Scotland's Director of the Year 2020 in the Start-Up category.