Image source: Unsplash/Thomas Tucker
Article • Coping with COVID-19
Taiwan: a role model for pandemic management
As many nations struggle to keep COVID-19 infection numbers down through increasingly tough public health measures, some point out the island of Taiwan presents an example of how to be prepared in the event of a pandemic.
Located less than 150 kilometres from the original viral source – China – Taiwan has seen far fewer cases of the coronavirus in the past month, with a much lower infection rate. What may be at first surprising is the result of quick and decisive action taken by the central government as soon as the news of a virus emerged from the Chinese city of Wuhan. It is also worth noting the practices utilised by Taiwan's hospitals as they seek to curb the virus and protect patients and medics.
Smaller staff groups reduce infection risk
One key step taken early was the reduction of the work group sizes within medical facilities. This reduces the risk of a community spread within the hospital emerging from infected patients being treated. Depending on the size of the staff handling an area of the hospital, and the number of patients being overseen there, one infection could jeopardise the safety of an entire ward.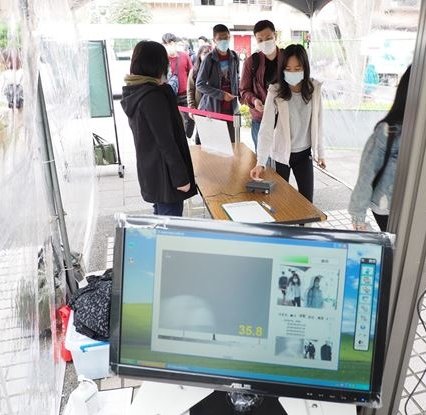 As a result, Taiwan's major medical facilities worked to limit the size of work units, reducing them by as much as two-thirds. In other words, fewer staff members are responsible for fewer patients, although the ratio remains constant. This allows for greater control over the spread of infection while keeping treatment standards intact. Steps were also taken to control the flow of patients and visitors into hospitals quickly. Shih Chung-Liang, a top official for Taiwan's Central Epidemic Command Centre (CECC), announced that hospitals were establishing separate entrances and exits for in- and out-patients, plus A&E patients, to help prevent the spread of infection via regular hospital traffic. In effect, hospital entry began to resemble airport customs, with visitors passing through a temperature checkpoint and showing IDs before admittance. Combined with stricter regulations for cleaning and disinfecting hospital areas, Taiwan's hospitals have been able to effectively lockdown the virus treatment environment.
Maintaining a high bed-per-capita ratio
At the beginning of April, as the global total of infections neared 700,000, with over 30,000 deaths, Taiwan's count stood at 300, with only five deaths. From those cases, approximately 75% were patients who had been abroad or directly in contact with someone from overseas in recent weeks. Though totals have remained remarkably low, the Taiwanese government has prepared a backup plan to handle a sudden jump in cases, if it should emerge despite the aforementioned precautions. Many countries have found that they do not have nearly enough hospital beds to care for patients suffering from a highly infectious disease like COVID-19.
In response to this concern, the Deputy Director for the Taiwanese Centre for Disease Control (CDC) Chuang Jen-Hsiang stated that the country has nearly 1,000 negative pressure isolation rooms available, with the capacity to add significantly more through room reconfigurations. This is a remarkably high number, given the relatively small population of the island, and speaks to the country's preparedness and advanced medical infrastructure. As the number of infections continues to rise, these isolation rooms will be critical to prevent community spread within healthcare centres.
Recommended article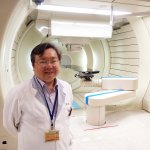 Article • Holistic concept
Within a groaning 140-tonne particle accelerator a patient receives proton therapy, whilst down a few corridors, acupuncture needles are being placed and herbs mixed. Tradition and high tech walk hand in hand in Taiwanese healthcare. That's what we learn during our visit to several facilities near Taipei.
Teamwork pays off
Finally, Taiwan has benefited greatly from the close coordination between its hospitals and central government. Within the country's nationalised healthcare system, every citizen and resident is assigned a health card, embedded with a computer chip reflecting their identity and medical history. This has enabled hospitals to quickly and efficiently control visitor entrance and report on patient symptoms, as well as share information across the island's major medical centres in Taipei, Kaohsiung, Taichung and other cities. Specifically, eight of Taiwan's largest hospitals have been very diligently sharing test data and results, allowing a broad collaborative effort to find the best ways to fight the virus itself.
Many of these counter measures can be easily duplicated by European countries. Thus far, Taiwan's biggest success can be attributed to how ready the country and its hospitals were from Day One, while other states were still assessing whether the virus was a threat to them at all. However, the willingness and effectiveness with which doctors and medical officials have worked to cooperate with each other and the public is a testament to the country's smart and rational approach to healthcare and disease prevention.
Source: Taiwan External Trade Development Council (TAITRA)