Article • Holistic concept
Healthcare in Taiwan: Between high-tech and tradition
Within a groaning 140-tonne particle accelerator a patient receives proton therapy, whilst down a few corridors, acupuncture needles are being placed and herbs mixed. Tradition and high tech walk hand in hand in Taiwanese healthcare. That's what we learn during our visit to several facilities near Taipei. Upon closer examination, what looks, at first glance, to be completely incompatible is revealed to be a well-conceived model from which Europe could certainly learn.
Report: Wolfgang Behrends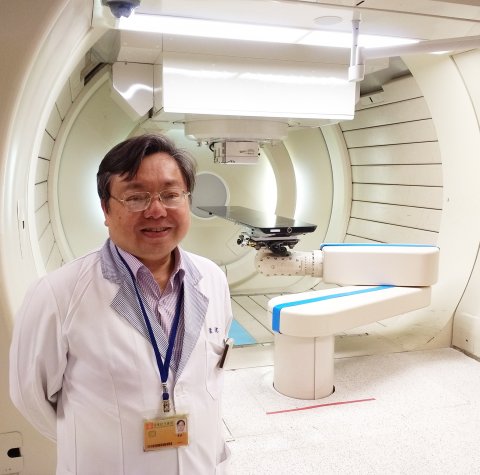 Chang Gung Memorial Hospital, a 3,800-bed clinic near Taiwan's capital of Taipei, boasts one of the world's most modern proton therapy centres. Rapidly accelerated protons are applied here for precision radiation in cancer treatment. Professor Ji-Hong Hong, Vice-Superintendent, and Chien-Yi Yeh, Director of Technology, in the Radiation Oncology Centre, explain the principle: 'The protons are subjected to extreme acceleration in a cyclotron and directed at the tumour in the form of a bundled beam. Through the manner of energy discharge by the protons in the body, the tumour tissue is subjected to precise radiation, while the surrounding tissue is left untouched.'
The most frequent use of the procedure is to treat liver cancer, but also head and neck cancer, brain tumours, lung and breast cancers are treated with proton beams. Some 700 patients annually undergo proton therapy in the clinic. 'With many cancer patients it's not possible to fight the tumour with surgery or common x-ray radiation. In these cases, proton therapy offers the best chances.' However, this system is not only used as a last-ditch measure. 'Head and neck tumours have a notoriously high complication rate. The high precision of the proton therapy delivers these patients a better outcome because of fewer side effects and no collateral damage due to ionising radiation.'
Two different methods complement each other
Our therapies are based upon wisdom from thousands of years and do substantially less damage to the body than many modern methods

Jiun-Liang Chen
After this impressive high-tech de-monstration, the contrast in the neighbouring department could hardly have been greater. In the Traditional Chinese Medicine (TCM) Centre, everything revolves around acupuncture, pulse diagnosis and the qi energy network in the body. 'Our therapies are based upon wisdom from thousands of years and do substantially less damage to the body than many modern methods,' Director Dr Jiun-Liang Chen explained. However, the procedures have nothing in common with the widespread prejudices about esoteric medicine. TCM is a highly complex and precise discipline, as is readily visible in the department's apothecary, where more than 300 vegetable, animal or mineral ingredients are combined in individual powder mixtures according to precise criteria.
Even though high-tech radiation therapies and Traditional Chinese Medicine are worlds apart, their contradictory approaches complement one another very well, Chen believes: 'In our clinic, we have many cancer patients who undergo proton or chemo therapies and at the same time profit from TCM treatment, which helps against the strong side effects of the chemotherapy. We have had very good experience with the combination of these treatment approaches.'
Hospital and hotel in one resort
Even demanding interventions often involve no more effort than a visit to the dentist

Wesley Chen
At the next stop we are surprised by another unusual combination. The Taipei Wellness Clinic and Resort in the Beitou district is equal parts practice community and wellness hotel. 'What we offer could be called a health vacation,' says Mark Chen, Executive Assistant to the Board and Administrative Department. Whilst the lower part of the building houses the medical facilities, the higher floors can scarcely be distinguished from a typical hotel. Both components are closely interwoven; menus and activities for hotel guests are tailor-made in accordance with the respective treatment plan.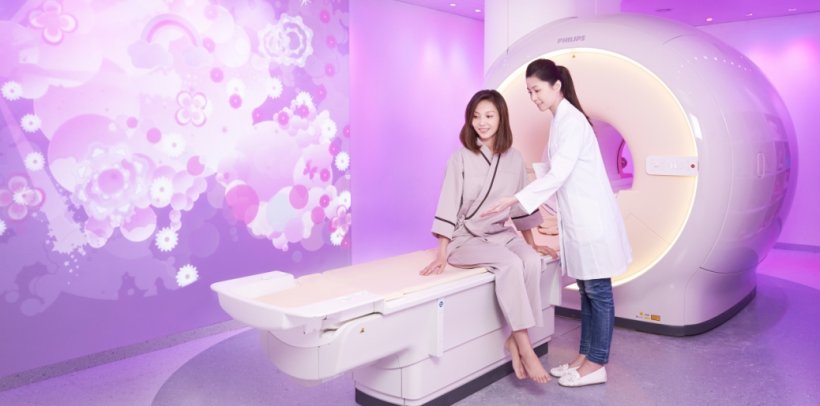 Source: Taipei Wellness Clinic and Resort
The facility offers a wide range of treatments from one day check-ups, to medical and dietary advice, diagnostic imaging using MRT, CT and ultrasound, surgical, interventional and cosmetic treatments to fitness and wellness packages. The resort partners with clinics such as the Purple Sun Regenerative Medicine Centre, specialised in spinal and joint operations, and Universal Eye Centre Group, providing laser ophthalmology. The clinic offers a level of service that usually is only found in superior hotels: 'Even demanding interventions often involve no more effort than a visit to the dentist,' says Dr Wesley Chen, managing director of Purple Sun.
'Healthy life no longer means just the absence of sickness,' Mark Chen points out. That is why good food as well as visits to regional attractions are essential parts of the concept. The Taiwan government has also recognised the potential of such facilities for tourism and subsidises the hospital hotel. 'In the past years the significance of medical tourism has greatly increased,' he adds. 'We meet the challenges of this development with a holistic concept.'