Image source: Shutterstock/Okrasiuk
Article • Sterilising with VHP, EO or HPGP
Sterilisation study puts cleansing methods to the test
A new study from the USA highlights how low temperature sterilisation can jeopardise effective cleansing of medical tools and lead to transmission of dangerous bacteria to patients.
Report: Mark Nicholls
Steam sterilisation was shown to be the most effective and robust sterilisation technology. However, the researchers, working at the University of North Carolina, also showed that vaporised hydrogen peroxide (VHP) failed to completely sterilise surgical tools 76% of the time.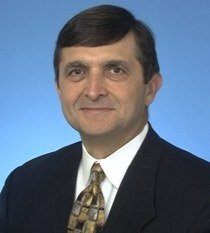 Led by Dr Bill Rutala, Director and co-founder of the Statewide Program for Infection Control and Epidemiology, the team simulated the impact of proteins and salts left on surgical tools prior to sterilisation to test the effectiveness of three low-temperature technologies, increasingly required for plastic tools, compared to steam sterilisation. 'Not all sterilisation technologies used in healthcare to sterilise surgical instruments are equal,' Rutala pointed out. 'While sterilisation technology is intended to kill a very large number of microorganisms on instruments, healthcare personnel can unintentionally impede the effectiveness of sterilisation technology by improper cleaning of the instruments prior to sterilisation.'
Cleaning, or the removal of visible soil and microbial contaminants from objects, must precede sterilisation: 'If instruments are not properly cleaned prior to sterilisation and then placed in a low-temperature sterilisation technology such as VHP, there is a possibility of failure,' Rutala added. He stressed, however, that the robustness of technology, such as steam sterilisation, makes it extremely unlikely that a sterilised instrument will be the source of infection and that most medical and surgical devices used in healthcare facilities are made of heat stable materials and thus are sterilised by heat, primarily steam sterilisation.
Recommended article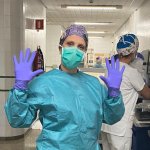 Article • Radiographers in Spain report
The COVID-19 pandemic is putting extra pressure on radiology services. Radiographers are particularly at risk of catching and spreading the disease. This is why they must follow strict cleaning and disinfection protocols, according to Pablo Valdés Solís, President of the Spanish Society of Radiology (SERAM), who has just published new guidelines on how to protect staff and patients, as the…
In their experiments to compare the microbicidal activity of FDA-cleared, low-temperature sterilisation technologies to steam sterilisation in the presence of salt and serum – simulating inadequate cleaning of instruments prior to sterilisation – the equipment was then sterilised with VHP, ethylene oxide (EO), hydrogen peroxide gas plasma (HPGP), or steam. 'This study evaluates the "robustness" of sterilisation technology that is used by hospitals throughout the United States,' Rutala said. 'Robustness is defined as the ability to withstand and overcome adverse conditions or rigorous testing.' He emphasised that the intention was not to compare the factors that affect sterilisation, such as temperature, duration of cycle, concentration of gas/vapour, but to simply determine whether FDA-cleared sterilisation technologies have the same robustness or "margin of safety". 'Using the methodology defined, we found some sterilisation technologies were more robust than others,' he added.
Steam, EO and HPGP sterilisation techniques were capable of inactivating the test organisms on stainless steel carriers with a failure rate of 0% for steam, and 1.9% and 1.9% for EO and HPGP, but the failure rate for VHP was 76.3%. 'The results illustrate that steam sterilisation is the most effective and robust sterilisation technology and has the largest margin of safety and is the least affected by protein, salt and lubricants,' said Dr Rutala. 'VHP has a significantly narrower margin of safety in killing vegetative bacteria and spores in the presence of a salt and serum challenge.'
The study reinforces the need for meticulous cleaning and reliable and validated cleaning monitoring methods that are predictive of an infection risk

Bill Rutala
The findings have implications within healthcare settings. Dr Rutala said: 'Surgical instruments that enter sterile tissue should be sterile because microbial contamination could result in disease transmission. Despite careful surgical instrument reprocessing, surgeons and other healthcare personnel describe cases in which surgical instruments have been contaminated with organic material (e.g. blood). While most of these cases are observed before the instrument reaches the patient, in some cases the contaminated instrument contaminates the sterile field, or rarely, the patient.'
Researchers say data from this study will help clinicians in infection prevention to assess the patients infection risk when a contaminated instrument is unintentionally brought into the operating room, or used on a patient. 'The study reinforces the need for meticulous cleaning and reliable and validated cleaning monitoring methods that are predictive of an infection risk,' Rutala concluded.
Profile:
Dr Bill Rutala is the Director and co-founder of the Statewide Program for Infection Control and Epidemiology and a Professor for the Division of Infectious Diseases at the University of North Carolina's School of Medicine. He directed the Hospital Epidemiology, Occupational Health and Safety Program at the University of North Carolina Hospitals for 38 years, retiring in 2017. Also a retired Colonel with the US Army Reserve, and certified in infection control, Rutala is a member of various committees on the local, state, national and international level, plus professional societies that include the American Society for Microbiology, Association for Professionals in Infection Control and Epidemiology and the Society of Healthcare Epidemiology of America.