Simultaneous hot/cold and electrotherapy
ELFcare, which simultaneously uses hot/cold and electrotherapy to treat acute and chronic pain, is a new innovation from the Israeli firm Mediseb, which was set up in 2000 to develop and manufacture medical engineering systems and products specifically for pain relief.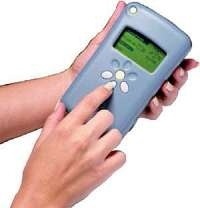 This September, ELFcare made its first appearance with the Israeli delegation at the Rhythmic Gymnastics World Championship, held in Mie, Japan, when it was used by the Olympic team physician Luba M Galitskaya MD, who also manages the sports medicine department at Wingate Institute, Israel's National Centre for Physical Education and Sport.
Dr Galitskaya carried about 68 treatments for low back pain, LHB inflammation, ATFL sprain and other pains that occurred during the events. The results showed an average relief of over 70%, which is significantly higher than results achieved by any other device, Mediseb reports. 'This is the first time that we can definitely say there's a non-invasive device that actually works in the field,' Dr Galitskaya observed.
Clinical studies carried out by Prof. Elon Eisenberg, Manager of the Pain Unit at Rambam Medical Centre, Haifa, and a MediSeb partner, indicated that the device can provide an efficient, more effective way of to relieve pain with no side effects.
Expressing pride in the performance of the device, Mediseb CEO Issy Segev, said: 'We hope that next year we'll create a significant foothold for our solution with other professional sport teams in Israel and abroad.'
ELFcare has FDA and CE approvals.