Image source: Shutterstock/SvedOliver
News • Corona in radiology
Revealing COVID-19-related brain injury in MRI and CT imaging
Injuries in the nervous system of patients with severe COVID-19 are revealed by magnetic resonance imaging (MRI) and computed tomography (CT). In a study of 185 patients, researchers at Karolinska Institutet (KI) and Karolinska University Hospital show an affection of microscopic blood vessels and inflammation in the brain, meninges and nerves.
The results have now been published in Radiology.
Many people affected by COVID-19 have few symptoms, while others become critically ill. Some suffer from changes in the smell, taste or mood and some report fatigue, this suggests an affection of the peripheral and central nervous systems. There are also reports of impaired consciousness, personality changes and memory disturbances in those most severely affected by COVID-19.
Researchers at Karolinska Institutet have therefore summarized findings in the brain and spinal cord in COVID-19. During the study period of March to May, 185 patients were examined at Karolinska University Hospital, all with a positive PCR-test for SARS-CoV-2. In total, 222 examinations of the brain were performed with CT, 47 with brain MRI and seven with spinal MRI. The study findings included stroke and brain abnormalities related to the microvasculature.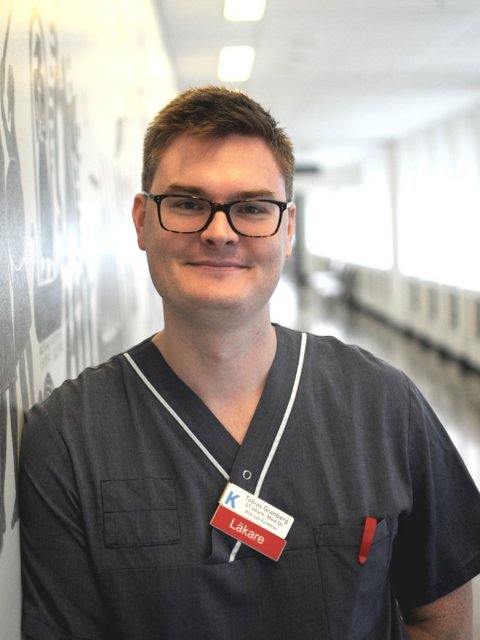 "We show that there is stroke, both in terms of brain infarctions and brain hemorrhages, that can be detected with conventional brain computed tomography in COVID-19. However, the most common finding was changes suggestive of thrombosis or bleedings along microscopic blood vessels in the brain that were only detectable by dedicated MRI techniques. Furthermore, we also found signs of inflammation in the brain, meninges and nerves", says Tobias Granberg, research team leader at the Department of Clinical Neuroscience, Karolinska Institutet and radiologist at the Neuroradiology Department, Karolinska University Hospital.
The researchers are now planning to follow the patients over a longer period of time to observe how the abnormalities in the nervous system change over time and how these findings can predict clinical outcomes. "We know very little of the long-term effects of COVID-19 on the brain and spinal cord. It is, therefore, essential to continue dedicated multidisciplinary research on the topic", says Tobias Granberg.
The study was conducted as a collaboration between KI and Karolinska University Hospital and was financed amongst others by Region Stockholm and The Strategic Research Area Neuroscience (StratNeuro).
Source: Karolinska Institutet