Article • Overheard at RSNA
Radiologists optimistic about AI
The topic of artificial intelligence (AI) was omnipresent at RSNA2018, the annual meeting of the Radiological Society of North America. From the opening presidential address, throughout scientific sessions and educational presentations, to the vendors' technical exhibition, around 53,000 attendees learned about pioneering new products, research, plus challenges and opportunities to implement and adopt AI technology.
Report: Cynthia E. Keen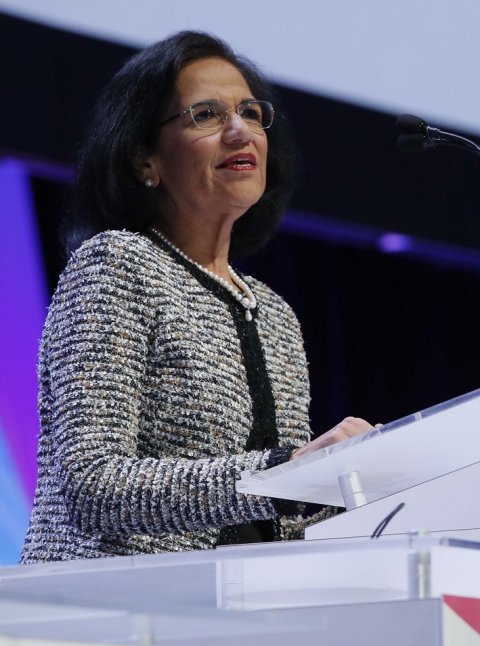 Just as cross-imaging modalities and the digitisation of radiology departments radically impacted on this medical specialty, AI represents another sea change. However, unlike previous RSNA events, opinions about AI are shifting from concern to optimism that the technology will enhance the profession rather than commoditise radiologists and diminish their role as physicians. In her president's address 'How Emerging Technology Will Empower Tomorrow's Radiologists to Provide Better Patient Care', Professor Vijay M Rao MD, chair of radiology at the Sidney Kimmel Medical College of Thomas Jefferson University in Philadelphia, emphasised that AI will empower radiologists to 'enhance the profession and transform the practice of radiology worldwide'.
Rao predicted that AI will perform tasks which will enable radiologists to become the primary consultant to physicians again, through the control and management of 'diagnostic data hubs' and initiation of direct radiologist-to-ordering physician communication and cross-section medical specialty partnerships that flourished during analogue film radiology reading rooms and began to disappear as PACS proliferated.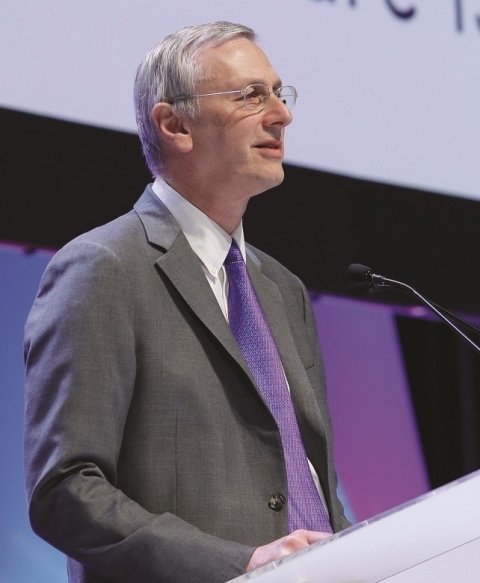 In the oration following on the AI analytics and informatics topic, Michael P Recht MD, chair of the Department of Radiology at NYU Langone Health in New York City, also underlined that AI can help radiologists become key figures in a treatment team again, leading colleagues in decisions about diagnoses and best treatment options.
Along with his discussion on the potential of AI to improve and increase the value of radiology reports, and to enable virtual rounds and virtual consultations when needed, Recht also emphasised the need for AI use to improve data and image acquisition in real-time. He cited the benefits of deep learning algorithms with pattern recognition and image reconstruction capabilities to create quality diagnostic MRI images within five minutes, which could have a dramatic impact on report turnaround time, patient throughput and department workflow.
Better data analysis could improve overall department operations, identifying areas for improvement in interpretation accuracy, efficiency and communication. Data correlating diagnoses with clinical pathology and outcomes could be used in a continuous feedback mode to perform smarter patient imaging and improving evidence-based guidelines.
A machine learning competition
The RSNA also sponsored a machine learning competition to develop algorithms that could identify and localise pneumonia in chest X-rays. Over 1,400 teams took part in the RSNA Pneumonia Detection Challenge, and 346 submitted results for evaluation. Alexandre Cadrin-Chênevert MD, a Canadian radiologist and computer engineer at CISSSL of Saint Charles Borromée, Quebec, and Ian Pan, a third-year medical student at Brown University in Providence, RI, created the winning algorithm and received a $12,000 prize.
3-D medical printing was also emphasised in scientific presentations as well as a dedicated 3-D Printing and Advanced Visualisation Showcase. Sixteen companies participated in a 186 square metres venue, which combined educational lectures and demonstrations of products and techniques to create 3-D-printed models to improve pre-surgical planning and intra-operative guidance. Efforts are underway in the USA for radiologists to be compensated for medical 3-D printing, which is expected to boost utilisation significantly.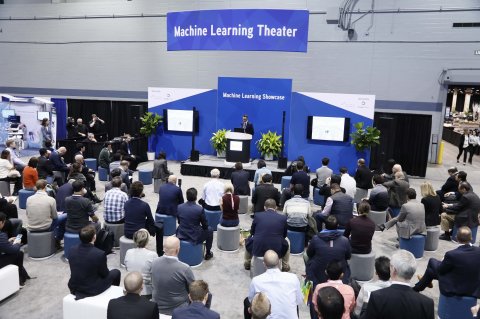 As just two examples… in a scientific session, Philipp Brantner MD, co-director of the University Hospital of Basel's 3-D Print Lab and a senior physician in cardiac and thoracic diagnostics, discussed how the use of CT data-based 3-D printed models to pre-contour implants in inferior orbital wall fracture surgery can significantly reduce operating time.
Findings from a study conducted at the hospital showed that, when such a model was used, surgical procedures were reduced from an average 96 minutes to 64 minutes. Nicole Wake PhD, of New York University School of Medicine, discussed how 3-D printed prostate models created from pre-operative MRI data can be used to correlate MRI and pathology and also help patients better understand their disease and treatment.
A nearly 60% vendor increase in the Machine Learning Showcase compared to 2017 was notable. This included numerous theatre lecture presentations, 22 interactive kiosks, and 1,496 square meters of exhibit space for 78 participating companies.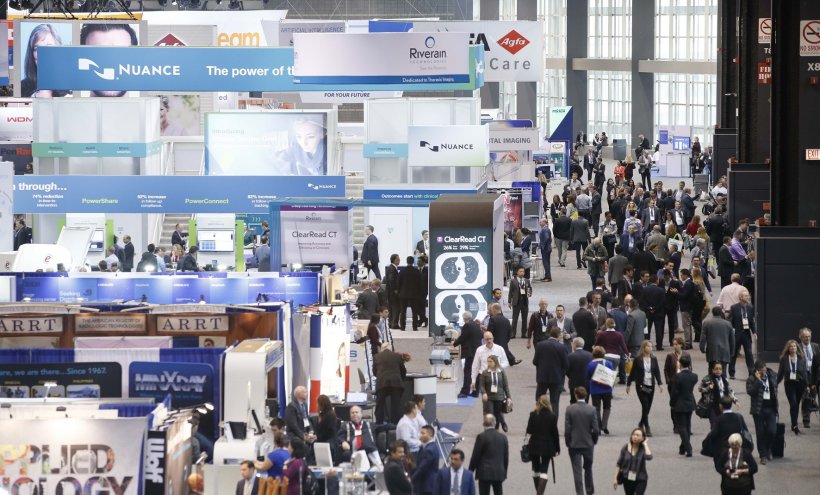 An RSNA representative told European Hospital that the specialised showcases represent the organisation's interest in emerging technologies. 'Our members have expressed interest in learning more about machine learning, AI and 3-D printing and advanced visualisation products, including augmented and virtual reality platforms. These targeted showcases represent a one-stop destination for our attendees to see and learn more about these products in an integrated setting.'
As always, clinical topics were numerous, diverse and impressive. A huge educational exhibit centre in a dedicated hall, and technical products exhibited by 732 companies in 40,300 square metres, provided the usual overwhelming data overload. Although attendance has not matched that of 2014, online digital access to 'virtual sessions' expanded through March 2019, reaches radiologists worldwide.