Probe repair solutions
GE Healthcare spreads Unisyn wares into Europe
Unisyn, a division of GE Healthcare that provides a multi-brand ultrasound probe repair solutions to biomedical and clinical engineers, is expanding product sales and services into Europe.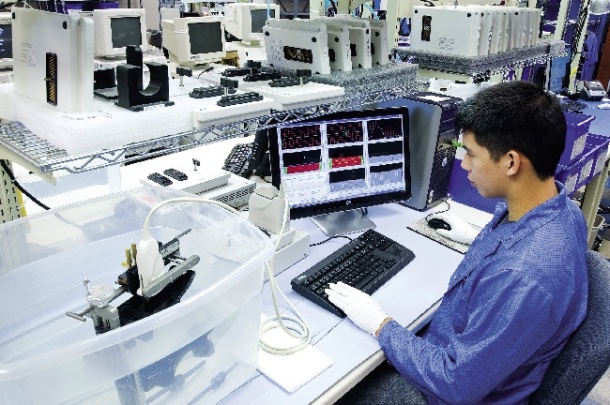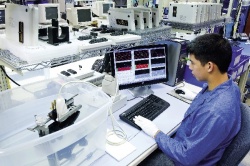 Initially, the firm's products were offered to customers in the United States and Canada, but since earlier this year Unisyn's proprietary goods and services have been integrated into GE Healthcare's Global Services organisation. The expansion of Unisyn's into the European market will enable GE to meet customers' increasing demand for probe repair better, while addressing healthcare quality and cost pressures.
'Expanding Unisyn's probe repair business into Europe will enable us to deliver fast, cost effective and reliable probe repair solutions to our European customers,' confirmed GG Sved, Vice President and General Manager of Services Europe for GE Healthcare. 'We can now offer our European customers a complete probe repair solution spanning across multiple vendor platforms as well as a broad portfolio. This reinforces our focus to drive new capabilities and provide a long-term probe repair solution that will deliver value to our customers and drive market growth for the region.'
Ultrasound customers around the world are challenged as they struggle to manage their broad ultrasound fleet of probes, the firm points out. 'They seek cost-effective, high quality solutions that can increase their uptime and reduce repeated failures.'
Unisyn, it reports, is uniquely positioned to test and diagnose ultrasound probe failures with its proprietary FirstCall probe-testing device. This patented technology enables Unisyn to diagnose, repair, and thoroughly test each and every probe before shipment back to the customer. FirstCall provides objective measures of probe performance through testing the acoustic and electrical properties of ultrasound probes.
'Patient safety is our number one priority,' GG Sved adds. 'The FirstCall technology enables efficient diagnosis, repair, and probe test to ensure quality and safety requirements are met. It can reveal early changes that can be cost-effectively repaired before probe failure, preventing costly issues from occurring. With this technology, our customers can continue their focus on increasing patient safety and improving their outcomes.'
More on the subject:
More on companies: