POCT brings values
Holger Zorn points out that whilst point-of-care testing helps in earlier clinical decisions, thus saving hospitals money, it also profits manufacturers
Bedside testing of parameters has been introduced in clinical practice much earlier than laboratory testing: In past centuries, not only were temperature or pulse rate taken at the point of care (POC), but also qualitative blood or urine analysis were performed right next to a patient's bed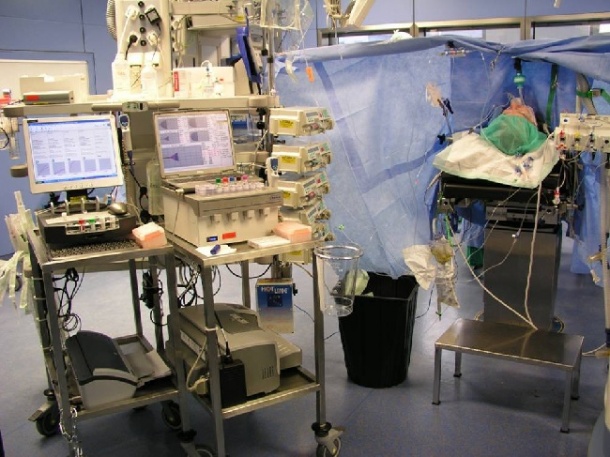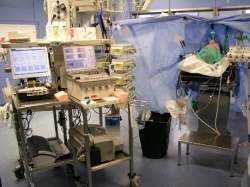 Today, POCT is defined by the German Society of Clinical Chemistry and Laboratory Medicine as 'diagnostic testing at or near the site of patient care, with an easy-to-use instrument, under the immediate health care (e.g. emergency room, operating room, intensive care unit) and not by laboratory personnel'. Clinicians put it simpler: POCT is any analysis done close to the patient that delivers exploitable results within minutes and drives to immediate therapeutic decisions. Synonyms are Near-Patient Testing, Bedside Testing, Alternate Site Testing or Decentralised Testing.
History - Modern POCT entered clinical practice in the 1960s: the wide use of heparin to avoid intra-vascular clotting during major surgery would be impossible without suitable test methods for immediate diagnosis of its effect. Due to a short half-life, a remarkable inter-ethnical and a 4-fold inter-individual variability in heparin response, this drug requires close monitoring of clotting time.
The rapid development of open heart surgery would not have been possible without the systemic application of heparin, its antidote protamine and standardised test methods to control the effect of both drugs immediately. Neither catheter-based interventions in cardiac and vascular surgery nor dialysis procedures could be performed without anticoagulation and its testing.
Europe - Coagulation tests are among the smaller proportion of the total POCT market. Other fields, in order of relevance: diabetes, infectious diseases, fertility, haematology, cardiac marker, and blood gas and electrolytes (pic. 1). Frost and Sullivan (F&S) a consultancy with strong focus on growing markets, published a 158-page market analysis in 2010 (on revenues from €1.87 billion and 8.2% growth rate in 2009, the analysts calculate the potential revenues –maximum future market size – of €3.89 billion, with a compound annual growth rate of 10.9% (pic. 2). This is a remarkable growth, considering that the 2008' growth in the entire IVD market, reported by the European Diagnostic Manufacturers Association (EDMA), was only 4.2%.
This growth is based on a moderate saturation – from 20% for the cardiac marker segment up to 90% for the fertility segment, mean saturation 30%) and driven by a quick turnaround time, self-monitoring devices for home care, updated medical guidelines and encouraging initiatives from European governments – and hampered by inconsistent reimbursement schedules.
Time matters - For certification as a chest pain unit in Germany, for example, the clinic must be able to perform blood gas analysis within 15 minutes. According to German Society of Cardiology (DGK) guidelines, 'the time from blood collection to result documentation may not exceed 45-60 minutes. If this is not possible, a point-of-care test unit on site to determine cardiac markers is mandatory'. Background: In 1999 a study demonstrated the comparable efficiency of a test strip reader and the laboratory-based ELISA test for cardiac troponin T (cTnT) in patients with suspected myocardial infarction (Source: Mueller-Bardorff M, Rauscher T, et al. Clinical Chemistry. 1999;45:1002-08). And troponin is a powerful predictor of in-hospital mortality, short and long term clinical outcome in patients admitted with an acute ischemic event.
Professor Gerd Heusch, chairman of the Institute of Pathophysiology at the University of Essen and past president of the DGK, started this certification process in 2008, intending: 'What the Stroke Unit is for cerebral infarction, the Chest Pain Unit must be for a heart attack', and it hoped about 300 hospitals would be certified nationwide. Actually, there are 99 chest pain units in Germany.
Cost - Anaesthetist, critical care specialist and senior physician at the University Hospital Halle, Dr Jens Soukup looked at time and costs of troponin testing in 2007, when the DRGs were introduced in his clinic: the centralised lab needs 55 minutes and takes €9.50, the Triage system (Alere GmbH, former Inverness Medical, Cologne) takes 20-25 minutes and €25-30, and the i-Stat system (Abbott Point of Care Inc., Princeton, NJ) 10 minutes and €11.
For blood gas analysis, there are different results. In 1999, Kendall and co-workers compared POCT with standard lab testing, with special regard to costs.
Finding: 'About 7% of patients who needed urgent blood testing had changes in treatment in which timing was considered to be critical when POCT was used'. However, 'patients did not spend less time in the accident and emergency unit even when test results were available more quickly and patient management decisions were made more quickly.' He concludes: 'This suggests that the availability of test results is not the factor that slows down the arrangement of further care' (Source: BMJ 1998; 316: 1052-57). But the time until the doctor became aware of the result of arterial blood gas measurement ranged from 48 to 91 minutes with POC, compared to 65 to 100 minutes with lab testing – the mean difference of 21 minutes (3 to 44 minutes) was not statistically significant. Today, POC devices may be fully integrated in the patient monitor (pic. 3), and less than three minutes elapse from blood sampling to obtain the result and make a clinical decision.
Recent technologies - Depending on the parameters to be measured, there are different measuring principles; mechanical, optical (photometric) and electrochemical methods were used. The i-Stat analyser shown (pic. 3) is an example of the electrochemical method. Initially developed for whole-blood-based testing of blood gas and electrolytes, the device now functions as a platform technology and allows a wide range of bedside tests, including cardiac markers and coagulation, by choosing the appropriate cartridge (pic. 4). Regarding the Activated Clotting Time (ACT), the endpoint of the reaction is indicated by the conversion of a thrombin substrate, which has an amide linkage that mimics the thrombin-cleaved amide linkage in fibrinogen. Thrombin cleaves the amide bond at the carboxy-terminus of the arginine residue, because the bond structurally resembles the thrombin-cleaved amide linkage in fibrinogen. This reaction produces a compound that is detected amperometrically, converted in elapsed time and displayed in seconds.
The main competitors in coagulation testing, International Technidyne Corp. (ITC) and Medtronic Inc, rely on mechanical methods, derived from the original method introduced by Lee and White in 1913: A blood sample is mixed with celite or kaolin as activator and then moved back and forth until a clot is formed, which either blocks the measuring channel (Hemochron Jr. and Signature series, ITC), sweeps a pre-held magnet away (Hemochron tube technology, ITC, the reference in ACT measurement), or restrains a previously movable plunger (ACT Plus and HMS Plus, Medtronic Inc.). The HMS Hemostasis Management System (pic. 5) allows a patient-specific testing and drug dosing – a step towards individualised medicine in the operating theatre. Currently high-end is a POC workplace with which all four phases of blood coagulation -- primary haemostasis, plasma coagulation, clot formation and lysis -- can be determined directly in the operating room (pic. 6).
A missed trend - Clinical chemists, the laboratory physicians have almost missed this trend – in Germany at least up to April 2008, when the 'Directive of the German Medical Association on the Quality Assurance of Tests in Laboratory Medicine' was published. Now, regular checks with both electronic and liquid quality control as well as IT-based documentation are required, under the responsibility of the central laboratory - which has dampened the zeal of users and increased costs for hospitals, profits for manufacturers.