Partnership optimises uniform processes
By recognition and early intervention against the most significant risk factors, many heart diseases can be prevented.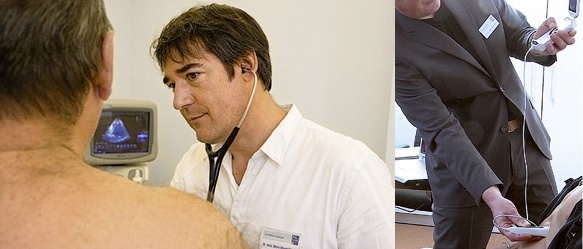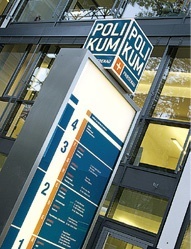 At the Polikum health centres of Charlottenburg, Fennpfuhl and Friedenau, in Berlin, state-of-the-art medical technology is used for a reliable cardiovascular diagnosis.
A partnership between Henry Schein Medical and the Polikum has restructured the non-invasive cardiology diagnostics area by establishing uniform processes so that doctors can take advantage of synergies and a fluid internal workflow.
At the healthcare centres, CardioSoft from GE Healthcare is fully integrated into the workflow. Combined with Turbomed, this enables reliable data collection – the absolute key to determining the root causes of cardiovascular disease.
The CardioSoft system records the ECG, runs ergometric tests, and measures long-term blood pressure and the long-term ECG. Spirometric data and even data from spiro-ergometry (cardiopulmonary exercise testing) diagnostic tools can be captured, providing high quality results for the physicians. Thanks to the 'Turbomed' billing programme, findings and analyses are placed in the patient's file, allowing access to the data at any time.
In turn, the findings are centrally stored in a single computer system and can be viewed by doctors at the Polikum health centres, depending on activation of access regulations (ensuring patient data protection), even if the patient has been examined at another site or treated by another doctor.
Working with the med-tech network, Dr Marc Oliver Grad, cardiologist and Head of Cardiology at Polikum Berlin, said: 'The benefits of medical diagnosis systems and of incorporating electronically captured data in the patient file are used every day and represent a genuine advancement in quality and functionality.'
He added that, in addition to options in the follow-up survey, he uses one application in particular – 'a stored ECG and pre-ECG can easily be displayed one above the other, channel-by-channel, to reveal minor differences – for example, in the final stages analysis.
'In just a few minutes findings can be made available to external medical colleagues for the entire period during which the patient was in the Polikum, without having to make bothersome requests for files from the archive. Particularly in cardiological emergencies, this lets us pass on valuable information without delay.'
Henry Schein's nationwide network includes 330 technical staff so service and support is very quick, according to Jürgen Hahn, President of the European Medical Group Henry Schein. For medical staff, he pointed out, the automated IT processes are easily learned, and give a clear structure for better work transparency through one procedure followed by all the medics and patient. Finally, he added: 'This is a paperless system that is always up to date.'
His observations are backed up by Sabine Bärwolff, Chief Technology Officer and Manager at the Polikum, who said the need for a fully-integrated system, run with the highest reliability, has been met and added that the partnership with Henry Schein supports the health centres in 'breaking new ground'.
More on the subject:
More on companies: