New trial to combat gonorrhoea
A Birmingham hospital trust is to lead a major research study over concerns that one of the commonest sexually transmitted infections is becoming resistant to current treatment.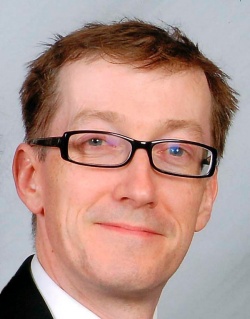 More than 700 patients diagnosed with gonorrhoea are to be recruited across the country to take part in the three year trial at a cost of £1.4 million.
Although gonorrhoea was almost wiped out during the 1980s at the time of the AIDS epidemic, cases have been steadily increasing over the last two to three years.
And, more alarmingly, it is becoming increasingly resistant to ceftriaxone, which is the antibiotic currently used to treat gonorrhoea.
Funding for the trial has been provided by the National Institute for Health Research Health Technology Assessment (HTA) Programme, which is the largest funding body for clinical research in the UK.
The Chief Investigator for the trial is Professor Jonathan Ross, Professor of Sexual Health and HIV at University Hospitals Birmingham (UHB) NHS Foundation Trust.
He said patient recruitment would start at eight centres around the country, including the UHB-run Whittall Street Clinic in Birmingham in September.
Prof Ross said: "Gonorrhoea is a common sexually transmitted infection which causes genital pain and discomfort, and can lead to chronic abdominal pain and infertility in women, and acute infection around the testicles in men.
"Current treatment is with the antibiotic ceftriaxone, but there is increasing evidence that this antibiotic is becoming less effective over time and will stop curing patients with gonorrhoea within the next few years."
Prof Ross added that laboratory testing showed that higher concentrations of ceftriaxone are now required to treat gonorrhoea, which usually means that it will stop working in the future.
"A small, but increasing, number of patients have already been reported to have highly resistant strains of gonorrhoea, and ceftriaxone no longer cures their gonorrhoea.
"Other antibiotics often do not work against gonorrhoea and there is an urgent need to find an alternative treatment which is effective and safe."
Prof Ross said the trial would focus on an antibiotic called gentamicin which might prove to be effective against gonorrhoea following laboratory tests and results in developing countries where it has been used with some success.
Although cure rates of 91-95 per cent have been reported using gentamicin in the treatment of gonorrhoea, existing trials mostly dating from the 1970s and 1980s are small and of low quality. In particular, there is no information on how well gentamicin works in infections of the throat or rectum, which are common sites for gonorrhoea infection.
The trial will involve 720 men and women aged 16-70 who have been diagnosed with genital, throat or rectal gonorrhoea. They will be recruited from eight sexual health outpatient clinics in England over the next 26 months.
Patients will be offered routine tests for sexually transmitted infections and then randomised to receive either ceftriaxone or gentamicin. All patients will also be given azithromycin as additional treatment for gonorrhoea and in case they also have a chlamydia infection.
Each participant will receive a single injection of whichever drug they are randomised to receive and then return in two weeks for assessment.
Prof Ross concluded: "Gonorrhoea virtually disappeared in the 1980s because of people using condoms more and having fewer sexual partners due to AIDS. But it has increased over the last 5-6 years because you have a cohort of young people whose sexual behaviour has changed with reduced use of condoms as they now see HIV as less of a threat."