Interview • Point-of-care testing
Moving towards deeper diagnostics with POCT
Just two decades ago, even though promising, point-of-care testing (POCT) was only used in hospitals and surgeries by a small number of specialists. Today POCT is in use throughout healthcare.
During the third POCT-Symposium initiated and directed by Professor Peter B. Luppa, from Rechts der Isar Hospital, at Munich's Technical University, EH asked him to forecast developments within the next decade.
Looking to the future, Professor Peter Luppa said: 'One clear trend is infectiology and, above all, molecular diagnostics for infectious agents. Another major topic, already intensively discussed, is the continuous measurement of metabolites. This not only includes glucose but also other parameters that must be continuously monitored on the intensive care ward.'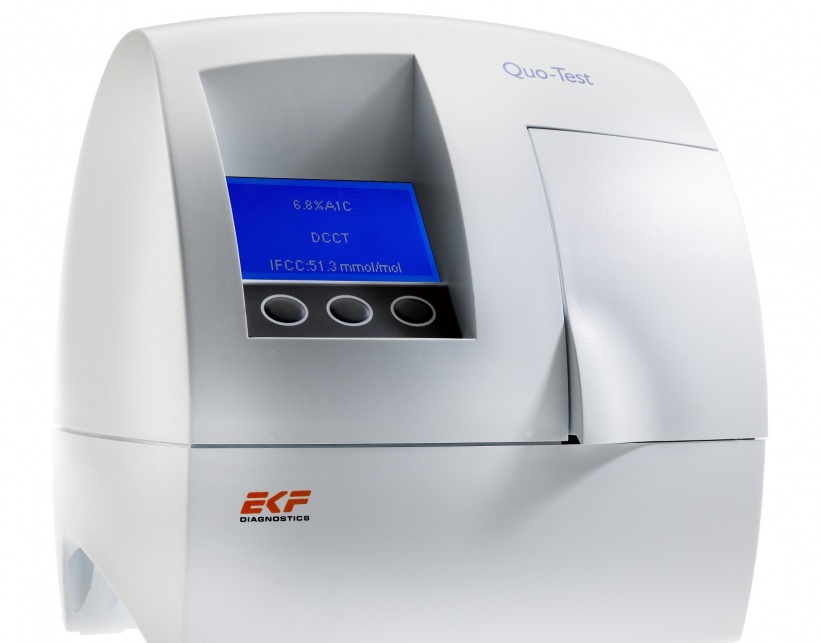 Courtesy of EKF
The Munich symposium focused on nine subjects, which included point of care management for chronic diseases, and POCT in Developing Countries. 'Technical' topics included advanced POCT technologies and applications, and Regulations and norms for POCT equipment. Is there a trend here?
'The most important topic is clinical application. IT is important during the implementation of the clinical applications. Vice versa, we need the IT regulations to improve the availability of POCT for the users. The regulatory aspect is therefore very important so that the developers can assess what's possible; not everything that's being developed can be used immediately for patients.'
Does this mean that new devices, procedures, solutions etc. should be developed in cooperation with the respective industries?
'Yes. Any developments within the medical devices industry should occur in close cooperation, synchronously, so to speak, with the users, to verify the advantages of the technology and procedures. It is essential that the benefits and outcome for patients are taken into consideration and are clearly evident.'
The two previous symposia (2012, 2014) were predominantly German events. This year saw greater internationalism – languages were German as well as English, over three days, speakers from nine different countries held lectures, and the exhibition was also international. During the symposium, it became apparent that two speakers, Dr H. Stekel, from Linz in Austria, and Dr R. Fried, from Zurich, Switzerland, spoke about national issues when it came to regulatory requirements for POCT. Their respective contributions were entitled requirements for POCT in Switzerland, and ISO 22870 in Austrian Practice. Is there still considerable work to do in Europe on the development of unified standards, definitions and values etc.?
'Some European guidelines exist already. For example, the ISO 22870 is now not only used in all European countries but also worldwide. However, when it comes to the respective translation and implementation into national laws there can be inconsistencies. This is why we took a closer look at these two countries. We saw that the ring trials carried out for quality assurance, for instance, are organised on a national level, i.e. EU law is being converted into national law. In some other countries, such as France, we can see that the conversion is organised in a different way.'
It has become apparent that the Asian region needs to reposition itself

Peter B. Luppa
Is there European or international cooperation, for example working groups, commissions, or committees?
'There are many active European and international committees in this field. It has become apparent that the Asian region needs to reposition itself, and we are working intensively on this. In the past, Asia has almost exclusively aligned itself with the FDA, based on the motto that whatever they approve automatically becomes licensed in Asia. But there has been a change here recently: both India and China, for instance, have now also developed analogue and national systems.
International cooperation is in good shape. The ISO norms are an excellent example here as, once they have been introduced, a country cannot really opt out again. However, the application is not compulsory, which means that national requirements can still be considered. In any case, it's beneficial that ISO norms are now used as a foundation worldwide. 'This trend is reinforced by the fact that the industry, which revolves only around a small number of manufacturers here, is not interested in national solo efforts.'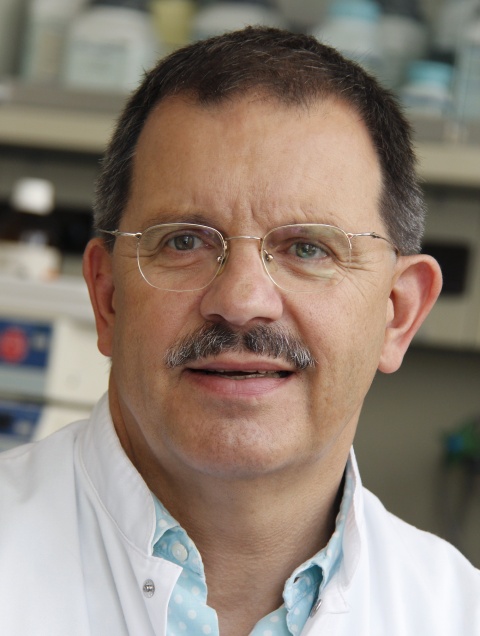 When the medical trade show Medica takes place in a few months' time, Professor Georg Hoffmann, from Trillium Verlag, will hold a four-day 'LabMed Forum Medica '. On 15 November you will preside over the topic "From self-test to continuous glucose monitoring'. Will this focus exclusively on POCT for diabetes?
'Obviously the focus will be on diabetology, but we are not limiting ourselves and can also accommodate the interests of our participants. The event will be held for the first time and we are curious about how it will develop. Previously at Medica several working groups and symposia focused on POCT, when diagnostics still played an important part at this Düsseldorf-based event. That's why we will now observe developments and draw our conclusions.
So, this time, we will mainly focus on continuous glucose monitoring. For other parameters that can be continuously monitored, such as lactate or other cardiac markers, the applications are still more straightforward.'
Profile:
Professor Peter B. Luppa is head of the Central Laboratory and Blood Bank at the Rechts der Isar Hospital in Munich's Technical University in Germany. His main scientific interest lies in the regulation of steroid metabolism and biosensorics, aiming to develop improved analytical-diagnostic procedures for autoimmune diseases. From this, POCT in the hospital developed as a further focus. He has published more than 125 contributions in international journals and is a co-editor of the first German specialist book on point-of-care Testing (now in its 3rd edition).
Don't Miss @ MEDICA:
MEDICA's LabMed Forum
Wednesday, 15 Nov 2017
11.15-11.30 a.m.
The lab comes to (and into) the patient
Professor Peter B. Luppa, Institut für Klinische Chemie und Pathobiochemie Klinikum rechts der Isar der TU München