Mammography screening arrives in Germany
The first certified breast cancer screening centres are opening in the German federal state of North Rhine Westphalia (NRW).
The Kassenärztliche Vereinigungen (regional Associations of Statutory Health Insurance Physicians) are inviting women aged 50-69 years for mammography screening and, slowly but surely, the appointment books of the centres that perform this early detection examination are filling.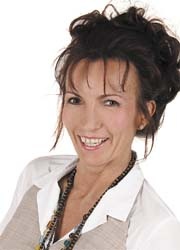 European Hospital spoke with Andrea Jachtmann MD, one of the diagnostic radiologists responsible for the programme (Programmverantwortliche Ärztin (PVÄ) operating in the cities and surrounding areas of Mönchengladbach, Viersen and Krefeld. In that catchment area, the Kassenärztliche Vereinigung posted invitations to around 98,000 eligible women, giving a specific date and time for their free breast screening appointments. What was the response? 'There was no need for their feedback. We assume they'll show up for their appointments if they do not inform us otherwise. In addition, many women call us for an appointment independently,' Dr Jachtmann explained.
What response rate would make possible a valid assessment of the programme? 'We will be quite happy with a 30% participation rate, because that would cover our costs,' Dr Jachtmann responded. 'Don't forget, the mammography centres receive no external funding. In terms of data analysis we are obviously trying to have an examination rate that's as high as possible. We need a 50% response rate and we are aiming for 70%.'
This means two different issues are involved: recovering the centre's costs and establishing a useful cancer register. 'However, you need to consider the fact that we receive no external financial support - at all. We provide a completely voluntary service and we invested e1.2 million to upgrade to fully digitised mammography equipment from Hologic*, to offer this service. We went for fully digital because we want to be able to use the post production capabilities and to send images easily, wherever they need to go - hospitals, cancer centres, etc. Furthermore, we bore the costs of training radiology assistants and ourselves. We did this so that we could be linked to the cancer register, which we hope will happen by the end of this year. As soon as we are connected, the data of women who tested positive will be captured automatically in the cancer register. That would be ideal.'
This means cooperation with the breast centres. 'Due to our location we are currently linked to breast centres in Mönchengladbach and Krefeld. The centres in Neuss and Düsseldorf are also nearby. Certainly, the women concerned will still have a free choice of physician. They don't have to go to a breast centre but may undergo surgery in a hospital of their choice, but you normally want the same level of quality with your therapy as you received for diagnostics, and the breast centres can guarantee this level of quality.
Probably, in the future, not all hospitals will be allowed to perform breast surgery. 'To be able to carry the label breast centre, 150 new breast cancer surgeries must be performed annually,' she explained. 'Consequently, every woman who has breast cancer will opt for a breast centre. Eventually, this may become mandatory.'
* Supplied by service and distributation partner for Germany and Austria Medicor Medical Supplies, Kerpen, Germany.