News • Identification of skin cancer
Machine learning challenge on melanoma classification
The Society for Imaging Informatics in Medicine (SIIM) and the International Skin Imaging Collaboration (ISIC) are working together to host a machine learning challenge on melanoma classification, using the ISIC archive which contains the largest publicly available collection of quality controlled dermoscopic images of skin lesions.
Image contributors include: Hospital Clínic de Barcelona, Spain; Memorial Sloan Kettering Cancer Center New York; Medical University of Vienna, Austria; Melanoma Institute Australia; The University of Queensland, Australia, and the University of Athens Medical School. "Building from last year's Pneumothorax challenge for Radiology images, SIIM is excited to partner with ISIC in this year's Dermatology Challenge. Once again, we are encouraging participants to use Healthcare relevant IT standards (DICOMweb and FHIR) to obtain data and report results" said Steven G. Langer, PhD, CIIP, FSIIM, Professor of Radiologic Physics and Imaging Informatics at Mayo Clinic and Co-chair of the SIIM Machine Learning Committee.
Recommended article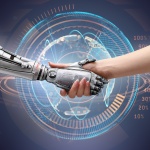 News • Man against machine
Researchers have shown for the first time that a form of artificial intelligence or machine learning known as a deep learning convolutional neural network (CNN) is better than experienced dermatologists at detecting skin cancer. In a study published in the leading cancer journal Annals of Oncology, researchers in Germany, the USA and France trained a CNN to identify skin cancer by showing it more…
"The International Skin Imaging Collaboration is delighted to collaborate with SIIM for its fifth annual grand challenge for skin cancer identification. This year's challenge will test the diagnostic impact of clinical context by providing multiple images of different lesions from individual patients. It will also be the first time we have incorporated data standards by using DICOM to encode the images" said Veronica Rotemberg, MD, PhD, Assistant Attending Dermatologist, Director of Imaging and Informatics at Memorial Sloan Kettering Cancer Center. Challenge participants will develop image analysis tools to enable the automated diagnosis of melanoma using patient-level contextual information, a process more similar to a clinical workflow. Standards-based healthcare APIs will be used to reduce the interoperability barriers to clinical implementation post-competition.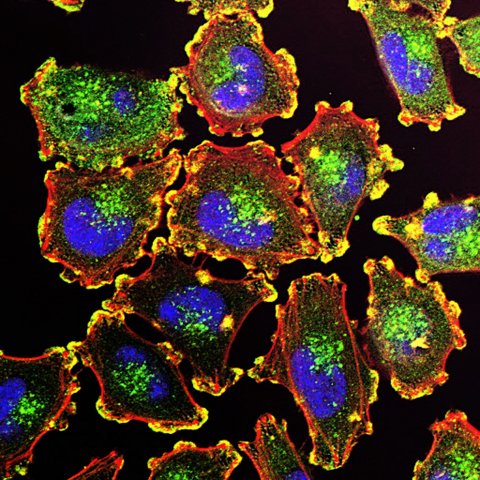 Melanoma is a deadly disease, but if caught early, most melanomas can be cured with minor surgery. Image analysis tools that automate the diagnosis of melanoma will improve dermatologists' diagnostic accuracy. Better detection of melanoma has the opportunity to positively impact millions of people.
SIIM and ISIC will kick off the Melanoma Classification Challenge in the weeks leading up to SIIM 2020 Virtual Meeting, June 24-26 on SIIMU, the society's online learning platform, and announce the winning teams in conjunction with the 2020 Virtual Conference on Machine Intelligence in Medical Imaging (C-MIMI), September 13-14 on SIIMU. The winning teams will be invited to present at a subsequent grand challenge workshop as part of MICCAI 2020, the 23rd International Conference on Medical Image Computing and Computer Assisted Intervention, October 4-8, 2020 in Lima, Peru.
Source: Society for Imaging Informatics in Medicine (SIIM)