Photo: Unsplash/Yannis Papanastasopoulos
News • Symposium @ ECCMID 2019
How laboratories can help detect AMR and sepsis sooner
Beckman Coulter, a global leader in clinical diagnostics will be demonstrating its latest comprehensive solutions in microbiology, urinalysis and hematology at the 29th European Congress of Clinical Microbiology & Infectious Diseases (ECCMID).
During the conference, Beckman Coulter is also hosting a symposium where attendees will learn how the laboratory can help physicians detect antimicrobial resistance (AMR) and sepsis sooner. Today's laboratories are facing more challenges than ever. Increasing concern over sepsis accelerates the need for accurate, rapid diagnosis. Coupled with the growing threat of emerging AMR, routine antibiotic susceptibility testing and minimum inhibitory concentration accuracy is needed to not only help detect AMR, but also to meet the clinical needs of all patients.
Recommended article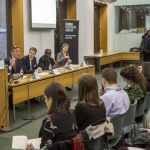 Article • Antibiotic resistance
A major summit meeting in London, Great Britain, has seen politicians, doctors, scientists, farmers and other experts come together in a bid to tackle the growing global antimicrobial resistance (AMR) crisis. Among these experts was Dame Sally Davies, England's Chief Medical Officer, who described AMR as a 'problem without a face' because most patients are not told they have a resistant…
The symposium entitled, New Challenges in Clinical Microbiology: Faster Diagnosis of Sepsis and Critical Routine Susceptibility Testing, will be held at 16:00 on Monday, April 15, 2019 in hall C in the RAI Amsterdam. Symposium participants include:
Chair: Professor Barbara L. Zimmer, Beckman Coulter, Inc.
Panelist: Professor Rafael Canton, Ph.D. Hospital Universitario Ramón y Cajal-IRYCIS
Panelist: Professor Samantha Sottotetti, Cystic Fibrosis Microbiology Laboratory, IRCCS Fondazione Cà Granda, Ospedale Maggiore Policlinico
Panelist: Jeannine Holden, M.D., MBA, chief medical officer, Beckman Coulter, Inc.
Panelist: Professor Dr. Sören Gatermann, Abteilung für Medizinische Mikrobiologie der Ruhr-Universität Bochum
Poster session
Beckman Coulter will present a series of microbiology posters on Monday, April 15 at 12:30pm, showcasing multicenter study data that confirms MicroScan Dried Gram-negative minimum inhibitory concentrations (MICs) deliver enhanced efficiency without sacrificing clinical microbiology test accuracy.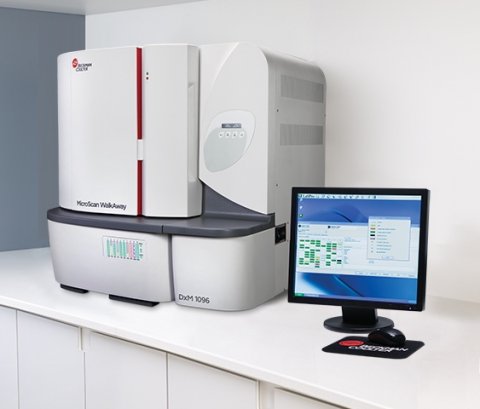 At Booth #1.50, Beckman Coulter will be showcasing the following solutions:
Microbiology
DxM MicroScan WalkAway System
DxM 6100 Autoplak Advanced system
Bruker MALDI Biotyper system
SH2000TM Automated Microscan Panel Inoculation system
MicroScan autoSCAN-4 system
Hematology
Early Sepsis Indicator available on the DxH 900 Hematology Analyzer
Urinalysis
iRICELL 3000 Urinalysis Workcell
Source: Beckman Coulter
More on the subject:
More on companies: