Article • Antibiotic resistance
End animal growth drugs to tackle superbugs
A major summit meeting in London, Great Britain, has seen politicians, doctors, scientists, farmers and other experts come together in a bid to tackle the growing global antimicrobial resistance (AMR) crisis.
Report: Mark Nicholls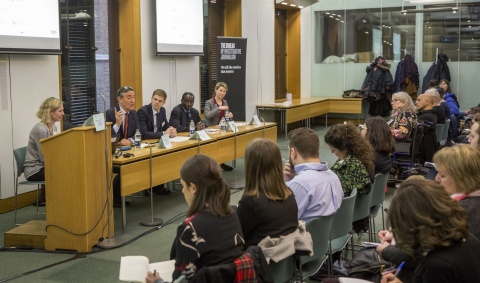 Among these experts was Dame Sally Davies, England's Chief Medical Officer, who described AMR as a 'problem without a face' because most patients are not told they have a resistant infection. She also called for an end to drugs being used for growth promotion within the farming sector within five years.
The event was organised by the Bureau of Investigative Journalism with MP Kevin Hollinrake, who has campaigned on the issue of AMR. 'AMR,' he emphasised, 'is an increasingly serious threat to global public health and it requires action from around the world. Without effective antibiotics the success of major surgery is compromised, medicines become ineffective, infections persist and spread and the cost of healthcare increases. 'So, it's hugely important that we continue to build on the UK's global leadership on this very important issue and continue the momentum which has built up in the UK to tackle it.'
He also called for support for an Innovation Fund, which is helping more small-scale researchers with finances to increase the chances of finding a solution to the AMR crisis. AMR has been called the biggest global health threat the world faces. The forum, held in Westminster, aimed to put the issue on the political agenda and raise awareness to the problem in developing countries and saw several leading authorities on the subject take part in a discussion before opening the floor to questions from the audience.
Increasing transparency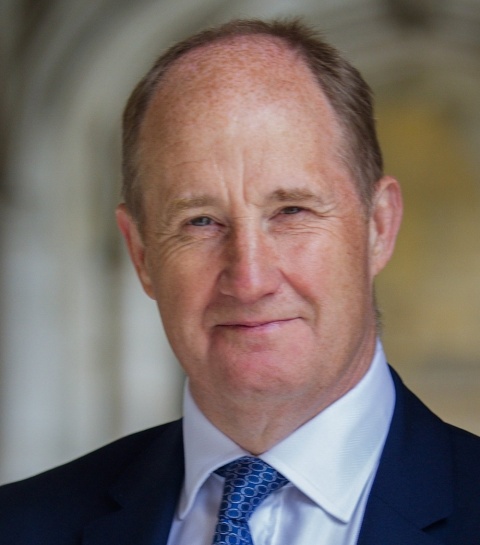 Lord Jim O'Neill, a former finance minister and economist who chaired the government's review into AMR and his report published in 2016, said that there had been a lack of action in three areas: pharmaceutical companies developing new antibiotics, new diagnostic tests, and using vaccines in livestock to mitigate use of antibiotics. He felt that new diagnostic tests were crucial in the ongoing fight against AMR and that by 2020 all governments should make it mandatory that doctors only prescribe antibiotics if a patient's infection has been diagnosed by a state-of-the-art test. He called for more transparency from drug companies around antibiotic effluent released as part of drug manufacturing and said that all antibiotics important in human medicine should be banned in agriculture.
When these people will finally be able to afford antibiotics they will not work. Not because they misused it, but because we did

Thomas Van Boeckel
Dr Thomas Van Boeckel, a scientist at the Swiss university, ETH Zurich, who has mapped the use of antibiotics in animals, said the reduction of antimicrobial use in animals in the UK was 'remarkable' but that this was in stark contrast to the situation across the globe. 'The real tragedy of AMR is that millions of people do not have access to antibiotics because they cannot afford it,' he said. 'When these people will finally be able to afford antibiotics they will not work. Not because they misused it, but because we did. And because we used a lot of it to raise chicken and pigs.'
Other speakers included Dr James Tibenderana, global technical director at the Malaria Consortium, which runs health programmes around the world, and Dr Clare Chandler, a medical anthropologist who runs the AMR Centre at London School of Medicine and Tropical Hygiene. She also talked about how antibiotic use is related to the wider political and economic context as they speed up recovery so that people can get back to work more quickly, and increase productivity.
Profile:
Kevin Hollinrake is a Conservative Party Member of Parliament for Thirsk and Malton constituency in Yorkshire, England. A former businessman, he has held this political seat since May 2015 and has worked to raise awareness of the global threat of Antimicrobial Resistance.