Image source: Hans R. Gelderblom/RKI
Article • Positive findings in PD-1 inhibitor immunotherapy
Hope increases for HIV cancer patients
Advances in antiretroviral therapy mean that today, people infected with the human immunodeficiency virus (HIV) can expect a healthy and long life. However, living with HIV does increase the risk of cancer.
Report: Jane MacDougall
The reasons for this are multiple and include behavioural risk factors (smoking etc.) but many cancers can be attributed to the effects the virus has on the immune system, specifically its action of reducing the CD4+ cell count.
CD4+ cells are fundamental to fending off both infections and also the early stages of some forms of cancer. Co-infection with other viruses is common in chronic HIV infection and is often with viruses that have known oncogenic effects. Both the HPV (human papilloma virus) and HCV (hepatitis C virus) have been linked to the development of cancer in HIV-positive individuals as they age. While the incidence varies depending on the type of cancer, in general someone who is HIV positive has a two to three times higher risk of developing cancer during their lifetime than someone who is not infected.
Improving the treatment of HIV-positive cancer patients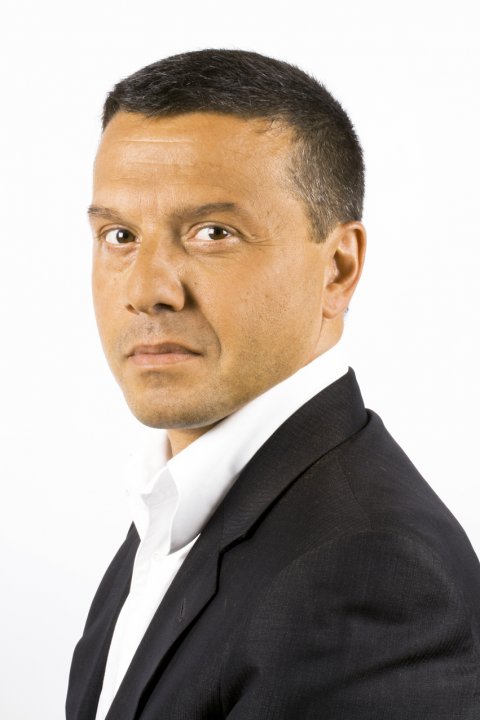 For a long time, classical cancer treatments, such as radiation and chemotherapy, both with known immunosuppressive properties, were used at lower intensity in HIV-positive cancers than to treat a similar cancer in an HIV-negative individual.
French oncologist Professor Jean-Philippe Spano, coordinates CANCERVIH, a nationwide network of expert centres working together to improve the treatment of HIV-positive cancer patients. Created in 2014, and financed by the national Institute of Cancer (INCa), the network aims to optimise cancer management for people living with HIV, which includes treating them as the general population. Unusual in its aims, the network's objective is to treat two chronic illnesses simultaneously, cancer and HIV.
The experts meet every 15 days to discuss progress and treatment of their patients (670 followed by the network since its inception). The expertise within the network includes oncology, haematology, infectiology, virology immunology, pharmacology, etc. with each of the network's regions coordinated by a duo of regional specialists, one in HIV, one in cancer. The centres are mainly public hospitals or cancer centres. Antiretroviral therapy should be continued throughout cancer treatment and CD4 counts and HIV viral load should be closely monitored.
Immunotherapy: a breakthrough in cancer treatment
Among recent breakthroughs in cancer treatment, particularly lung cancer, has been the introduction of immunotherapy, with monoclonal antibodies, or biologics. These treatments harness the power of the body's immune system to destroy the cancer cells. Since their introduction, many advanced-stage lung cancer patients have experienced long-lasting remission and prolonged survival rates.
Several so-called 'checkpoint inhibitors' are approved for use in France. Amongst these are the PD-1 (Programmed cell death protein 1) inhibitors nivolumab and pembrolizumab. PD-1 is present on the surface of T cells, including CD4+. By binding to its ligand, PD-L1, expressed on a multitude of cells in the body, such as muscle and nerve cells, its actions include the prevention of autoimmune disease by stopping the T cells' recognition of the body's own cells (a checkpoint).
Some cancer cells express large amounts of PD-L1 which, by the mechanism described above, renders them safe from the body's immune defences. Immunotherapy with PD-1 inhibitors therefore prevents PD-1 binding to PD-L1 and allows the cancer cell to be recognised and eventually destroyed by the immune system. While the use of immunotherapy may seem counterintuitive in a population with immunodeficiency, there is some evidence that PD-1 inhibitors in HIV infection may in fact stimulate the immune response and/or facilitate eradication of the virus.
Between May 2014 and January 2019, the CANCERVIH network followed 23 HIV-positive cancer patients treated in routine practice with either nivolumab or pembrolizumab. Of these, 21 had non-small cell lung cancer, one melanoma and one head and neck cancer; all data were collated retrospectively from the CANCERVIH network database.
In his recently published paper the professor shows that the efficacy signal for PD-1 treatment (partial response 22%, stable disease 22%) is similar to that in patients without HIV-infection and that these patients tolerated the treatment well with positive impact being reported on CD4+ lymphocyte count and HIV load.
This is the largest, real-life cohort of HIV-positive cancer patients ever to be treated with PD-1 inhibitor immunotherapy. Its positive findings are particularly exciting as they open the way to the inclusion of this population in future trials of new cancer therapies. Thereby creating a more equitable approach to the management of a group of individuals that is often excluded from the latest and best cancer treatments available.
Profile:
Jean-Philippe Spano MD PhD heads the Medical Oncology Department at the Pitié-Salpétrière-Charles Foix Hospital Group in Paris, France. As well as practising medicine, he is a university professor and member of INSERM research group (UMRS1136) at Sorbonne University, dedicated to the epidemiology of HIV and its treatment, in France. In addition to his involvement with CANCERVIH, he is honorary president and current committee member of the Association for Teaching and Research for Oncology Interns in France (AERIO) and a board member of the American Association for Cancer Research (AACR).