Article • Digital breast tomosynthesis (DBT)
New EU recommendations for breast screening enhance opportunities for early detection
Mammography has been an essential imaging technology for breast cancer detection for decades. As the industry has continued to innovate, one advancement in mammography has particularly changed the landscape of breast imaging: digital breast tomosynthesis (DBT), also known as 3D mammography.
By Craig Howes, Hologic Senior Marketing Director, International, Breast, Ultrasound and Skeletal Health
Until 2021, however, European recommendations did not recognize the benefits of DBT for preventive breast cancer screenings and diagnostic imaging. Fortunately, in the European Union, recent changes to these recommendations have expanded women's access to DBT, as well as provide an earlier opportunity to begin screening.
Detecting cancers earlier
In 2021, the European Commission Initiative on Breast Cancer (ECIBC) recommended for the first time that women with dense breast tissue could benefit from the use of DBT when paired with digital mammography. It was this guidance change, in addition to positive outcomes from recent studies, that led the European Council in December 2022 to update the Article 168 recommendations to encourage the use of DBT for all breast cancer screenings.
This decision creates an opportunity for more women to access DBT as health institutions adopt the technology, which was previously limited. As a superior imaging system, DBT has been shown to detect up to 65% more invasive cancers than a 2D mammogram alone1, and to reduce false positive rates compared to full field digital mammography.2 While traditional 2D mammography systems capture a single image of the breast tissue, DBT takes thousands of images and layers them for a three-dimensional view of the breast, providing a less obstructed view of lesions that might be hidden beneath tissue.
This is particularly important for women with dense breast tissue, which appears white on traditional 2D systems. This is a significant concern for screening and diagnosis, as approximately 50% of women have dense breast tissue.3 Because of the three-dimensional view with DBT, recent results of the Tomosynthesis plus Synthesized Mammography (TOSYMA) Trials (article in German) show that the combined approach of DBT plus synthesized mammography had a 48% higher cancer detection rate for women with dense breast tissue than full-field digital mammography for routine screenings.4
All women can benefit from DBT though, not just those with dense breast tissue. Research from the TOSYMA Trials also noted that, overall, DBT plus synthesized mammography detected 3.5 times more invasive cancers than digital mammography alone.5 So, women and radiologists can feel confident about the results of their routine screenings.
The new ECIBC and European Commission recommendations place women's health as a priority by providing opportunities for women to receive screenings on more advanced systems that yield better results.
Recommended article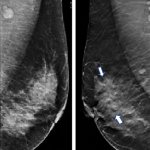 News • DBT vs. standard digital mammography
In a study of over a million women, digital breast tomosynthesis (DBT) showed improved breast cancer screening outcomes over screening with standard digital mammography alone.
Expanding preventive screenings
These new recommendations also have the potential to increase access for millions of women to screening by expanding the age range for preventive screening from 50 to 69 years old to 45 to 74. It is vital for these women to know their eligibility for breast cancer screenings.
As we return to routine clinical services following the Covid pandemic, we also need to encourage women to attend their screenings, as Hologic's Global Women's Health Index found that only 20% of women in the European Union member states said they were screened for cancer in the previous 12 months, when surveyed in 2021.
Medical professionals play a significant role in this effort, as they need to encourage patients that are eligible for preventive screenings to schedule their mammography. It is a vital tool in the fight against breast cancer and DBT enables the detection of lesions earlier, so treatment can yield better outcomes. The new European guidelines are leading us in the right direction – a future where all women not only survive breast cancer but thrive afterwards.
References:
Source: Hologic
Recommended article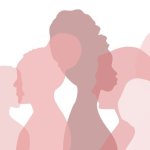 Article • Hologic at ECR 2022
At the ECR 2022 congress in Vienna, Hologic went beyond just showcasing new systems for women's health. Additional focus topics were the mitigation of the pandemic impact on screening programmes and the situation of women around the world without access to advanced diagnostic technologies – or even the most basic standards of healthcare.
More on the subject:
More on companies: