Article • Blood testing for astronauts
Health in space: a mini-lab for zero gravity
Nanoelectronics and digital technologies R&D and innovation hub Imec recently received NASA funding to test a new technology in a gravity-free environment. Eventually, this will enable astronauts to perform blood tests to monitor their health.
Report: Madeleine van de Wouw
Image source: Shutterstock/Tex vector
We discussed the project and technology with Nicolas Vergauwe, CEO of miDiagnostics, the Leuven firm that developed the diagnostic device, and Susana B Zanello, Development Manager at Imec's design centre in Kissimmee (Florida) and also the project's principal investigator.
Vergauwe: 'The operating principle of the device is based on capillarity – the same force that sucks spilled coffee into a napkin or tissue. This enables the technology to be fit in very small devices. The silicon chip is as big as the chip in a smartphone. It is integrated in a test card the size of half a bank card and a device the size of a bank's ID-card reader. An additional advantage is the low cost of the test card, which is for single use.'
Applications from chemotherapy monitoring to coronavirus screening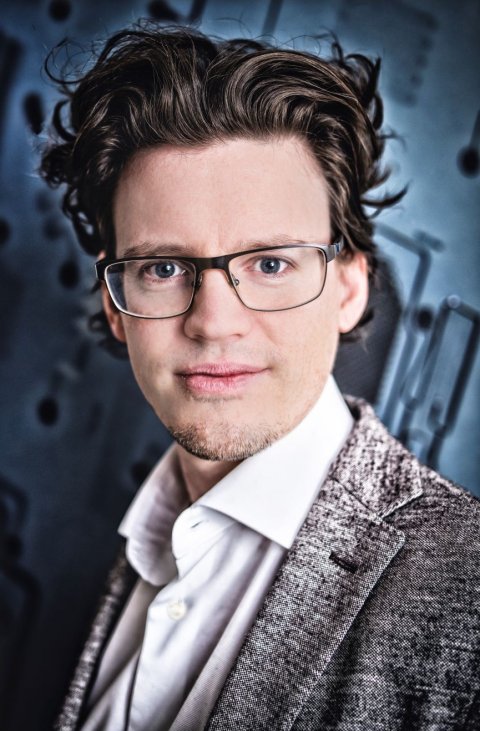 'Usually, blood analysis takes at least a day because the blood must be examined in a laboratory. Since the information is not available during a consultation, doctors will often prescribe antibiotics to a patient with a possible viral or bacterial infection – this often turns out to be unjustified. Our device enables blood analysis during the consultation, so infections can be distinguished without delay and treatment adjusted accordingly. It can also be used for patients undergoing chemotherapy. For each new cycle, it must first be assessed whether the body has recovered sufficiently. The actual therapy can often be done at home, but for the blood test, patients need to go to hospital. 'With our device, the blood test can also be performed at home. We can roll it out even further and apply it at airports, for example. Look at the current situation with the coronavirus. 'You can screen people by measuring temperature, but there can be many reasons for having a higher temperature. With our device, you could specifically check for the presence of the virus.'
Another application is use in countries where healthcare is not readily available. 'I was in Sierra Leone during the Ebola outbreak. We had to build a whole infrastructure with our Western instruments. If we could provide diagnostic tools of this kind there, people on the spot can take the initiative and start treatment themselves.'
Using a needle, a few drops of blood are applied to a test card, which will be inserted into a device. Many existing rapid tests are based on the detection of antigens of a specific virus or bacterium. They are easy to use, however, only one specific pathogen is tested. The miDiagnostics device, on the other hand, is capable of detecting various pathogens, such as bacteria or viruses, with one drop of blood, and thus offers a syndromic panel test.
The physician's role remains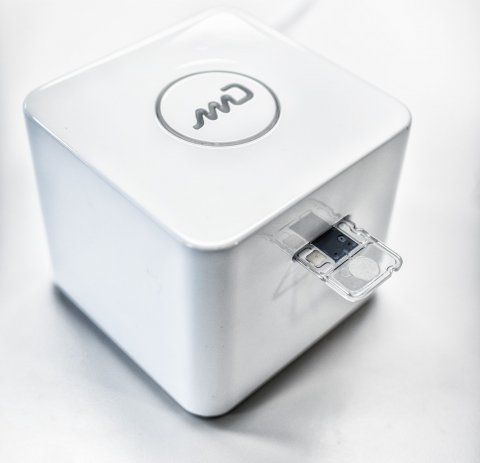 The doctor retains the leading role in diagnostics. A patient who has to undergo a new chemotherapy course, and tests his blood count, does not decide for himself whether he is capable of doing so.
The blood sampling is done with a separately supplied syringe because fitting it would make the device an invasive product, with the necessary regulatory consequences: 'Compare the test procedure with the way diabetes patients tests themselves,' Vergauwe advises. 'The device makes it possible to perform a full blood count, results of which can be read by a doctor on site within 15-20 minutes. The results can also be made available to doctors online. This will of course have to be done via a secure connection. The future might bring even further applications, for example via a smartphone, or a reader via Bluetooth to the cloud.'
In space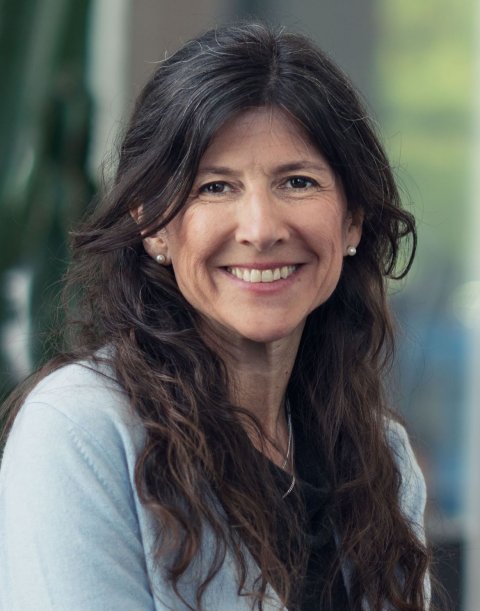 Because capillary forces overcome gravity, NASA sees enormous potential for application in space. Imec received a grant from NASA to use miDiagnostics' technology as a first test in a zero-gravity environment. During parabolic test flights, a team consisting of Imec and miDiagnostic will check the operation of the test cards combined with microgravity to evaluate the correct functioning and robustness of the subcomponents.
Susana Zanello comments: 'This technology demonstration is intended to meet NASA's need for technologies that support human exploration and further commercial activities, both in orbit and beyond. Human exploration in deep space, such as travel to Mars, requires the development of medical devices and the diagnostics of small mass, volume and power requirements, designed for a more autonomous practice of medicine.'
miDiagnostics hopes to market the device for use within three to four years. Tests are carried out in collaboration with universities, such as John Hopkins, to ensure sufficient sensitivity and specificity of the test. This process must then be adapted for each country, which have their own requirements, conditions, and guidelines for approval. 'The first tests were positive and now we are going to develop it further', says Vergauwe. 'We are very excited that our technology has been selected by Imec to demonstrate its operation during parabolic flights.' Zanello adds, with notable pride: 'This is a very exciting process and a good example of how Imec and miDiagnostics work together to bring diagnostics to the most remote places, both on Earth and in space.'
Profiles:
Bioscience engineer Nicolas Vergauwe joined molecular diagnostics firm Biocartis in 2012 after gaining his PhD at the Katholieke Universiteit Leuven, Belgium, in collaboration with the École Polytechnique Fédérale de Lausanne (EPFL) at Lausanne, Switzerland. He served as the company's Vice President for Innovations, responsible for bringing novel technologies and assay concepts to the market. In 2018, he became CEO of miDiagnostics.
Dr Susana Zanello has 25 years' experience in biomedical research and 12 years supporting human spaceflight research. Her investigations have focused on human health risks associated with space exploration and on the pursuit of solutions for space medicine needs. She recently joined Imec USA as R&D Manager for Space Health.