News • Networking event
Future of Personalised Medicine Summit was a success
Next generation sequencing, big data, microeconomics and more: At the Future of Personalized Medicine (FOPM) Summit for Oncology in Munich, experts from the fields of Pharmaceutical, Biotechnology, Hospitals, and Academics came together to discuss the Future of Medicine.
Image source: Shutterstock/Nadya C
Group Futurista, the organizers of the 2-day networking event, are happy to announce that the summit was a huge success. Their one-of-a-kind forum to benchmark, gain subject matter expertise & business intelligence was attended by 150+ industry leaders from the field of Engineering, Diagnostics, Bioinformatics, Drug Discovery, Therapies and more.
Next Generation Sequencing (NGS) was one of the major topics at FOPM2019. As cancer is a genetic disease driven by heritable or somatic mutations, new DNA sequencing technologies will have a significant impact on the detection, management, and treatment of disease. With targeted therapies becoming the new standard of care in oncology, NGS-driven companion diagnostics are widely seen as driving the selection of treatments to optimize patient outcomes in the future. From a clinical perspective, there is great potential for NGS in the management and treatment of human health.
The forum also shed more light on Big data's role in personalized medicine. The discussion has been buzzing for several years now. However, its promise has yet to come to fruition as healthcare entities and providers struggle to leverage big data for personalized care. "In healthcare, we are dealing with data from multiple sources like Clinical Data, Omics Data, Claims Data and User Generated Data. Integrating this data with new technologies into "smart data" is no easy task, but it is increasingly possible", Group Futurista concludes.
A third pillar of the event consisted of the microeconomics of personalized medicine. While personalized medicine promises to increase the quality of clinical care and, in some cases, to decrease health care costs, the biggest hurdles are economic, not scientific. Over the next few decades, the development of "omics" sciences (such as genomics) and supporting technologies will enable the creation of more and more personalized-medicine tests. Yet poorly aligned incentives for stakeholders could hamper their use.
Recommended article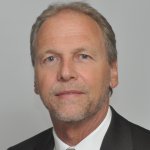 Article • Morphology, texture, function, metabolism
Tumours change over time – and not only in size. They also evolve genetically, mutate and spread through equally diverse metastases. Each is unique and present with a more or less complex structure, but rarely as a unified entity. Characterising them from A to Z and from detection to neutralisation remains a challenge for modern medicine.
After the event, the organizers were pleased with the fruitful discussions, saying: "Major key decisions from the areas of oncology and personalized medicine paved the way for the beginning of a new era of cancer treatment."
For more info on FOPM2019 and upcoming events, please click here.
Source: Group Futurista