Article • Digital pathology & AI
Unleashing the power of digital pathology for precision medicine
Digital pathology, combined with the power of Artificial Intelligence (AI), is one of the most promising fields for the delivery of precision medicine.
Report: Mark Nicholls
In the first keynote address for the 5th Digital Pathology & AI Congress (Europe) held in London last December, Professor of Pathology, Marilyn Bui, focused on how digital pathology is impacting on precision medicine. During her address, 'Unleash the Power of Digital Pathology and Artificial Intelligence for Precision Medicine', the professor outlined how digital pathology provides connectivity and accessibility by combining with image analysis and AI, leading to improved quality and efficiency and transforming pathology data into clinically actionable knowledge to help deliver precision medicine.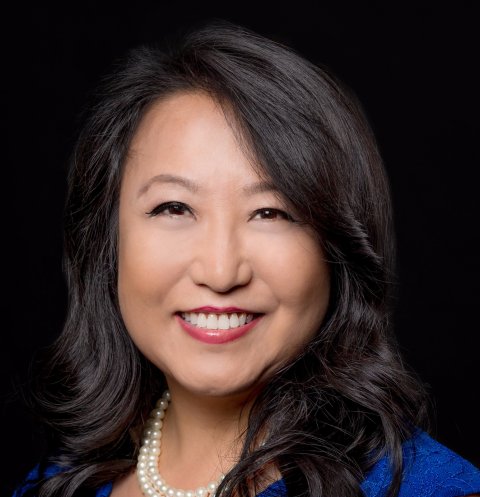 The next phase of advanced imaging analysis combined with AI is a 'game changer' in advancing the field, she added. 'It allows pathologists to look deeper into the data than ever before and to get more information and quantify the information by automation,' said Professor Bui, 'Image analysis and AI is the Holy Grail of digital pathology. The next step is to integrate digital pathology information and patients clinical and omics data to make novel information accessible to the clinical team, which gives the pathologist augmented ability to deliver patient care.'
While acknowledging that digital pathology and AI was still an 'emerging science', she told congress delegates that the digital pathology and AI was the key component for advancing personalised medicine and encouraged practitioners to move into the field and leverage this technology. In tandem, Bui pointed out, in this, that vendors are now rapidly developing support for pathologists. 'Pathologists are the leaders in precision medicine by providing forecast of diagnosis, prognosis and prediction of the therapeutic response,' she explained.
AI, Bui agreed, is the 'third revolution' in pathology, after the advances of immunohistochemistry in the 1980s and molecular pathology and next generation sequencing in 2010, with the first digital scanners for primary diagnosis approved by the FDA in 2017. 'But now, the time is different: there's a huge amount of data, far beyond human capability to handle it. Computer speed, storage and sophistication is maturing and the whole digital ecosystem is in favour of digital pathology application.'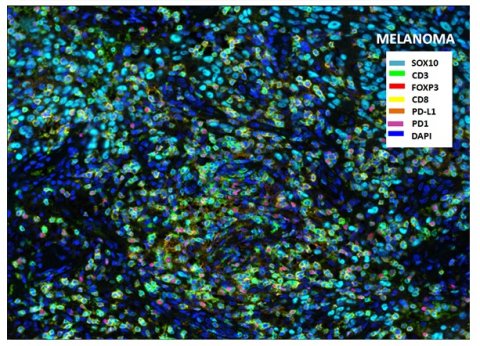 Pathologists, Bui believes, should be willing to embrace these changes, ready to lead and participate in the innovation and advance of safe AI introduction into practice, because AI delivers on detection, quantification, classification (such as tumour group and type), prognosis (in terms of combining clinical and genomics information) and prediction. 'This is where AI will shine,' she said. 'With image analysis, it improves quality and efficiency and transforms pathology data into clinically actionable knowledge – and we can make all this information accessible to human action.'
Bui looked at the advantages of deep learning in breast pathology – such as the CAMELYON 16 and 17 challenge – prognostication criteria for diffuse gliomas, classification and mutation prediction for lung cancer, and precision immune-profiling for various cancers. 'Multiple studies have proved the concept that the digital pathology approach exceeds the accuracy of the highly-trained human expert in terms of predicting tumour classification and clinical outcome, which will impact on putting the right patient on the right treatment path.' AI and digital pathology, she said, also has benefits in clinical trials and drug development by, for example, extending the ability of a pathologist to study a tumour. The data can be mined for so many purposes.
However, while highlighting the advantages and potential of digital pathology, Bui also pointed to the existing barriers to digital pathology adoption: regulatory, financial, technical and the culture within the discipline. Regulatory agencies, such as the FDA, oversee certification to ensure quality and reliability of the imaging system into the market. However, pathology professional societies, such as the College of American Pathologists, set general guidelines on how to validate the imaging system to ensure the consistency of diagnosis made by pathologists using the systems.
Breaking the financial barrier lies in providing the evidence that digital pathology is more efficient and effective – Bui points to evidence suggesting 12-13% more efficiency; saving on retrieval of archived slides; opportunities to merge lab and pathology departments; how reduced turnaround times can change patient pathways and the way digital pathology facilitates review and improves diagnostic accuracy.
Digital pathology and AI are here to stay and will continuously transform the delivery of precision medicine

Marilyn Bui
In terms of technology, image quality and software issues still need to be ironed out in some respects, while speed, file storage, and IT structures remain a key component. A promising advance, she noted, is a willingness among healthcare professionals and industry to work together to improve the way healthcare computer systems share information and create improved interoperability for digital pathology imaging. The culture among practitioners, however, remains a hurdle. Bui suggested a way to overcome this by embracing a planned and phased adoption strategy and to be willing to learn from early adopters.
Nonetheless, there are many opportunities offered by digital pathology and AI. 'In the area of precision medicine, the role of pathologists has been increased because now we have augmented ability to produce impactful data for the clinical team. Finally,' she concluded, 'digital pathology and AI are here to stay and will continuously transform the delivery of precision medicine. Collaboration of pathologists, scientists and industry are important to move the field forward in a meaningful way and each individual can make a difference and be a catalyst for change.'
Profile:
Marilyn Bui is Professor of Pathology and President of Medical Staff and Director of Analytic Microscopy Core, Moffitt Cancer Center, Tampa, Florida. She is chair of the College of American Pathologists (CAP) Guidelines Committee Expert Panel for Qualitative Image Analysis of HER2 immunohistochemistry for Breast Cancer, also vice-chair of the CAP Digital Pathology Committee and President-elect of the Digital Pathology Association and editorial board member of the Journal of Pathology Informatics.