ESPEN 2012
The 34th Congress of the European Society of Clinical Nutrition and Metabolism 8-11 September, Barcelona, Spain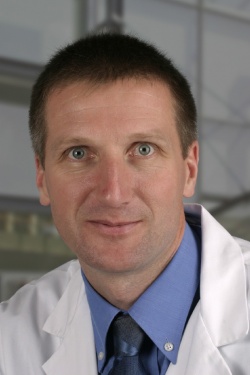 The Spanish Society of Parenteral and Enteral Nutrition (SENPE) has developed an attractive educational and scientific programme for ESPEN 2012. Broadly covering nutrition and metabolism, and dubbed 'Achieving goals in nutrition', the congress will address practicalities of nutritional treatment and disease prevention, defining goals in nutrition care and presenting recent advances. Target groups particularly include physicians in disciplines where nutrition and metabolism play a major role in clinical routine, e.g. oncology, intensive care and care for the chronically ill and obese. Nurses and dieticians who play an important role in hospital routine will also be part of the audience. Quality and costs – Sessions will highlight the fight against malnutrition, the quality of care and its cost to hospitals. Back in 2007, Munich-based Cepton analysts calculated an annual care cost of €9 billion due to malnutrition, with €5 bn borne by hospitals. Prolonged stays and therapy complications are also caused by malnourishment. Suppressed immune response in surgical patients is part of the problem. Malnutrition is manifest in up to 75% of patients initially diagnosed with cancer, as it is among geriatrics and abdominal surgery patients. Only a third of hospital patients receive dedicated nutrition plans, explained senior study researcher Klaus W Uedelhofen. Also in relation to the study, Dr Jürgen Bauer, Head Physician for Geriatrics, at Oldenburg pointed out that demographic changes will lead to even bleaker figures – the annual cost will probably reach €11 bn by 2020. The Council of Europe resolution suggests similar situations in other countries. Numerous studies show the negative medical effects of malnutrition. Conversely, obesity is a major issue. Science-based guidelines and standards for nutritional intervention have emerged and are available in multi-module therapies to help meet challenges. Modulation of fats, for example, can help fight inflammation, and increased protein intake will build muscle tissue, supporting muscle function.

Nutrition in diagnosis and therapy

In very many relevant cases, physicians invest their efforts in the primary symptom, said Professor Johann Ockenga MD, Secretary of the German Society of Nutritional Medicine DGEM and head of Gastroenterology and Hepatology, Klinikum Bremen Mitte. They tend to disregard the nutrition issues associated with diseases, which might have to do with Germany's DRG reimbursing scheme, he suggested. To optimise patient outcome, nutrition must become integral to diagnosis and therapy. In the Netherlands and Sweden, where in- and out-patient sectors are more closely interwoven, this is easier to achieve, Prof. Ockenga said. Cross-care chain patient management and compliance checks could be the way to go for better results. The Barcelona congress also offers a host of sessions on nutritional support for the critically ill and a large number of conditions. Will the audience include representatives from policymaking and from payer organisations? They are the actors who may be able to bring about the structural change needed to put nutrition in the focus of care providers.