Gynaecology
Easy to learn yet high performance US
The Acuson NX3* and Acuson NX3 Elite*, two new ultrasound systems from Siemens Healthcare, are on show at this year's Medica Trade Fair. 'Both mid-range systems offer a simple, intuitive interface combined with innovative imaging solutions for examinations primarily in general medicine, obstetrics/gynaecology, paediatrics and neurology,' the manufacturer reports.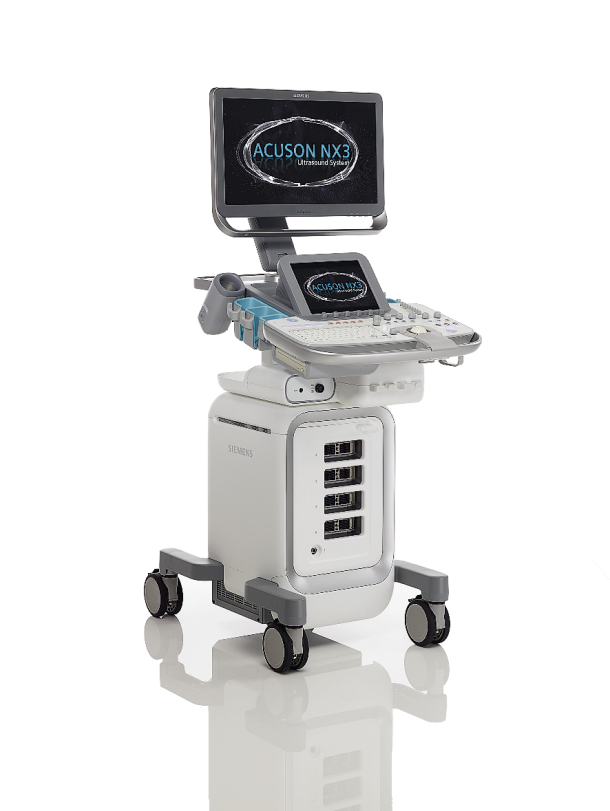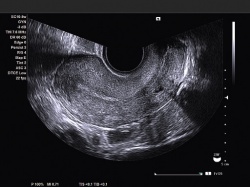 The Siemens Acuson NX3 features a new way of scanning with three times more customisable keys and faster workflow with 28% fewer keystrokes (data based on comparisons with competitor scanners using publicly available documents). 'The customisable control panel and touch screen combined with Siemens innovative workflow innovations make it possible to perform certain routine anatomical measurements up to 76 percent faster than traditional solutions,' the firm adds. 'The Acuson NX3 systems are equipped with the largest LED monitor (21.5") and the biggest touch screen (10.4") in their class, improving time to report.' For daily routines, the Acuson NX3 systems feature advanced ultrasound innovations, including Clarify Vascular Enhancement technology. 'This Siemens exclusive technology provides multiple levels of clarification to optimise tissue contrast resolution and definition of both tissue and vessel walls.'
Higher image resolution is enabled with the firm's 16 MHz transducer, especially suitable for breast and musculoskeletal imaging. 'Another exclusive solution is the 220-degree endocavity transducer, which offers up to a 75 percent larger field of view than standard probes,' Siemens adds.
Susan Black, Programme Director and Senior Sonographer at Mercy Medical Center, in Canton, Ohio, USA, adds that use of the Acuson NX3 is simple to learn. 'Its' easy to use, easy to learn, and this helps when I'm training staff because I don't have to spend a lot of time teaching them how to use the system. We can get patients in and out a lot quicker.'
Users of these ultrasound systems are provided with a wide range of services, including access to Siemens' 24-hour remote service with its selection of online services. Optional add-on applications give healthcare providers more flexibility and safeguard their investment over the long term.

*Acuson NX3 ultrasound system is not commercially available in all countries. Due to regulatory reasons its future availability cannot be guaranteed. Contact a local Siemens organisation for details.

Siemens is at Medica Hall 10/Stand A20
More on the subject:
More on companies: