News • Artificial Intelligence
New type of early warning system detects lung diseases
Chronic illnesses can have a dramatic impact on a patient's later life. An early diagnosis of such diseases opens up the possibility of taking medical action in good time.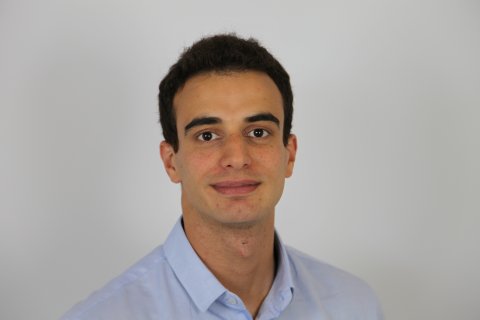 The research team around Prof. Dr. Christian Wenger from the IHP GmbH – Innovations for High Performance Microelectronics (IHP) is working together with the Nanoelectronics Group at Kiel University and the Borstel Research Center on a new type of early warning system for the early detection of lung diseases, especially chronic obstructive pulmonary disease (COPD).
In the latest publication "Neuromorphic On-chip Recognition of Saliva Samples of COPD and Healthy Controls Using Memristive Devices" by the young scientist Pouya Soltani Zarrin in the scientific journal Scientific Reports demonstrates how IHP neuromorphic chips can be used to apply artificial intelligence methods for data analysis for medical diagnostic purposes.
For this purpose, a sensor system was developed at the IHP for the first time, which uses a microchip to measure saliva samples in an environment close to the patient and can thus identify lung infections such as COPD.
In addition, a self-developed neuromorphic sensor platform enables the use of AI techniques to analyze the results without the need for an internet connection. The data recorded by the sensor no longer has to be forwarded to centralized servers for processing, but is analyzed directly on site and is thus better protected against unauthorized access and data scandals.
Pouya Soltani Zarrin received her Masters degree in Biomedical Engineering from Western University, Canada in 2017. He has been working at the IHP GmbH – Innovations for High Performance Microelectronics (IHP) since 2017, where he is currently working as a scientist on the development of medical devices and AI integration for precision diagnostics. He has expertise in the design, development and testing of medical mechatronic systems and biosensors as well as in the implementation of machine learning techniques for medical analysis. His research interests include medical device design, sensor systems, artificial intelligence, machine learning for healthcare, and medical mechatronics and robotics.
Source: IHP