Article • Heard at the 14th ECDP in Helsinki
Digital pathology: Sometimes AI can outperform experts
Machine learning is adding a new dimension to pathology and already outperforming experts during some tasks, according to several speakers at the 14th European Congress on Digital Pathology (ECDP) who revealed up-to-date developments.
Report: Mark Nicholls
Image courtesy of Dmitrii Bychkov, FIMM, University of Helsinki
Somehow the whole spirit has changed because of the use of artificial intelligence in the form of machine learning for pathology

Johan Lundin
However, whilst AI is set to herald a new future for digital pathology, Johan Lundin, associated professor for biomedical informatics and research director at the Institute for Molecular Medicine Finland (FIMM), is concerned that digitisation of equipment is not evolving quickly enough to benefit from what machine learning already offers. Lundin confessed, when speaking with our European Hospital correspondent after the conference in Helsinki, Finland: 'It was really exciting. Somehow the whole spirit has changed because of the use of artificial intelligence in the form of machine learning for pathology – maybe that's the reason for the high numbers attending.'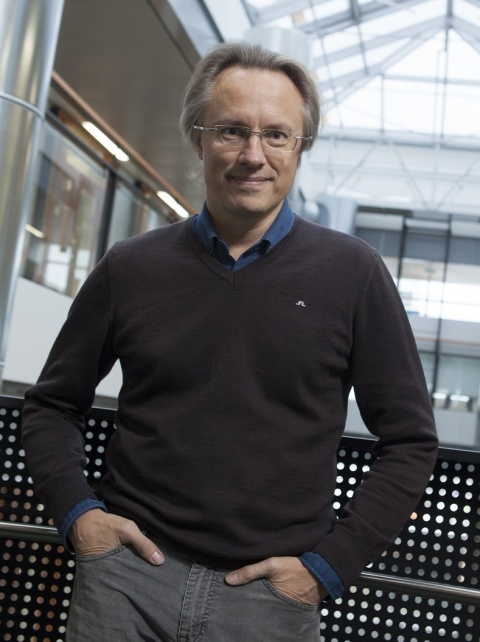 Held jointly with the fifth Nordic Symposium on Digital Pathology, the event (May 29-June 1) attracted 375 delegates, almost double the number expected, from 33 different countries with 74 speakers. Drawn together were researchers, pathologists, clinicians and industry with a theme of digital diagnostics and intelligence augmentation and a focus on AI for pathology. 'A substantial part of the talks included AI or deep learning/machine learning, so it has really grown rapidly,' Lundin added. There are obvious reasons – not just the hype with AI but also the proof that has appeared during the last two years that machine learning-based approaches can really deliver.'
Among the conference organisers, Lundin pointed out projects in which AI now replicates or even outperforms what experienced experts do in areas such as detection of rare events, and isolated cancer cells among millions of normal cells in lymph node samples.
His research group has been involved in a project where a diagnosis can be made directly from an image for risk prediction without involving a pathologist. 'We showed that we can train a classifier, for example in colorectal cancer, with images of tissue and then have patient outcome as an endpoint in the AI training process, so that we can predict the outcome of patients directly from the images,' he said. 'The algorithm has no actual knowledge of the disease, it just learns the patterns of images, but can outperform experienced pathologists in predicting patient outcome.'
However, he added that one of the issues when applying deep learning in digital pathology is the importance of having good ground truth, because those currently set by pathologists tend to be subjective with low levels of agreement in the profession. 'Ground truth and end points are important,' he continued. 'So we should try to predict those end points that are easier to establish, for example if the patient has survived a cancer or not; or whether the patient responds to a treatment instead of trying to replicate classifications performed by a subjective human observer.'
Among ECDP keynote speakers was Greg Corrado, Director of Augmented Intelligence Research at Google Brain, who discussed AI within pathology and raised some of these key issues, while Professor Harry B Burke stressed that, despite the advances AI offers, clinicians should remember the important goals are improved quality, efficiency and safety of healthcare.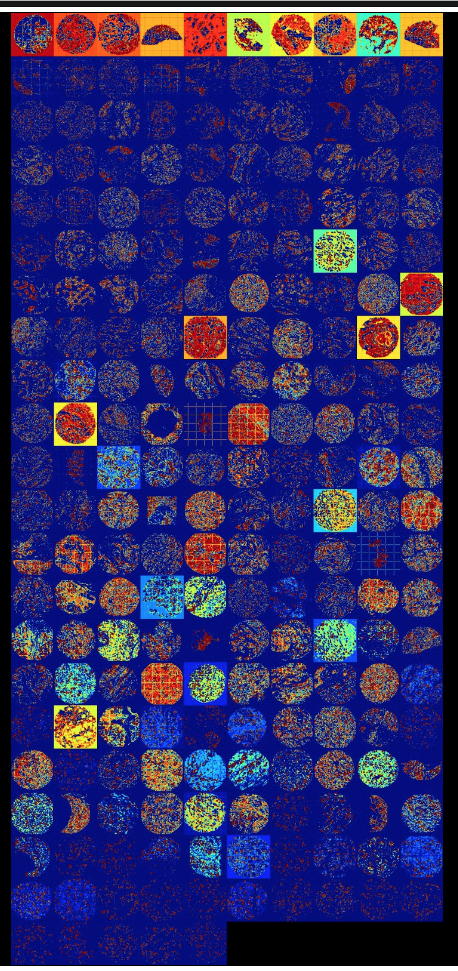 Lundin believes AI is already playing an important role in digital pathology. 'We've seen it in so many fields already, especially when we start to achieve what has been called superhuman performance, when you start to see this application when an algorithm actually outperforms a highly-trained expert then you know that this will create a big change. Then the question is just how quickly will it happen? 'It needs validation studies, but I'm already sensing that a change has happened in attitudes and that pathologists now really understand what the promise is. It's not going to take their job, but will be something really powerful to make healthcare more efficient, offer performance with higher quality and also better safety.'
Lundin is, however, less enthusiastic about advances in digital pathology equipment. 'I have not seen the same big change as in the algorithm side, you can see some improvements but not on the same level as with the machine learning and AI,' he said. 'I hope that the AI applications can be a driver and motivation for better equipment and instruments, because it's extremely important to have a good quality image to apply all these algorithms.'
Profile:
Dr Johan Lundin is Research Director at the Institute for Molecular Medicine Finland (FIMM), whiDch is part of the Helsinki Institute for Life Science (HiLIFE) at the University of Helsinki, where he is also Associate Professor in Biomedical Informatics. His key research focus is on digital technologies and artificial intelligence to improve diagnostics and personalise care. Lundin is co-founder of Aiforia (formerly Fimmic), a FIMM spin-off company developing a cloud-based platform for AI-supported digital diagnostics within pathology.