Article • AI-assisted MRI segmentation
Deep learning boost for prostate cancer workflow
Prostate cancer radiotherapy treatments guided by MRI are increasingly being explored to help improve patient outcomes and reduce toxicities after treatment. However, this development is being held back as the MRI approach is labour intensive and requires daily adaptive treatment planning, placing significant additional demands on clinician time and oncology services.
Report: Mark Nicholls
To address this, a team of UK researchers has developed Artificial Intelligence (AI) models using deep learning algorithms trained for radiotherapy auto-segmentation to aid MRI-only radiotherapy prostate workflow. The current standard practice for prostate cancer radiotherapy is computed tomography-guided (CT) treatment, but this has the added risk of the patient being exposed to radiation dose. Now, researchers from the Clatterbridge Cancer Centre in Liverpool and Manchester Metropolitan University suggest a deep learning approach can help reduce the time required by a clinician to plan the treatment. That could see increased use of MRI in this process, and cut radiation exposure.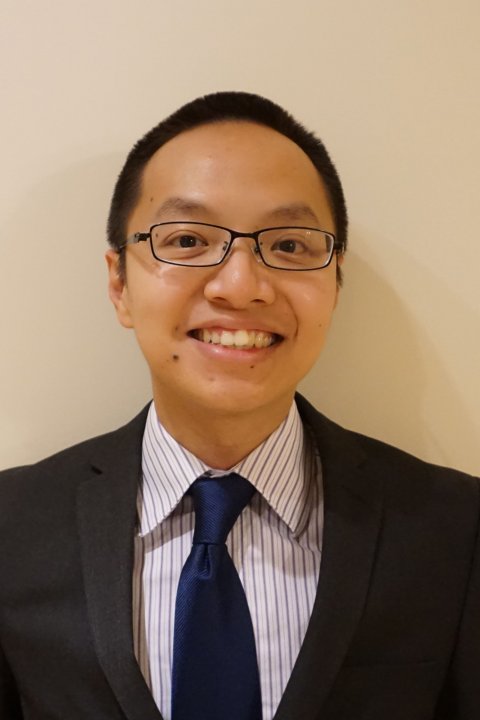 Dr Cheng Boon, who is a consultant oncologist at the centre, outlined the development to the National Cancer Research Institute (NCRI) Virtual Showcase - held online on November 2 and 3 - in his presentation "Deep Learning Auto-segmentation of Prostate Cancer from MRI data." He said: "The current standard practice for prostate cancer radiotherapy is CT-guided treatment, but MR-guided prostate cancer radiotherapy workflows are currently being developed with the intention of using MRI to improve patient outcomes and also reduce risk of late toxicities of treatment."
However, as MR-guided radiotherapy requires time and planning, the Clatterbridge team explored the use of AI as a workflow solution. They developed deep learning to develop MR-based radiotherapy models that were trained for radiotherapy auto-segmentation to aid MRI-only radiotherapy prostate workflow. "We are hopeful that our model will help with daily adaptive MR-based radiotherapy treatment planning and could be used in future for clinical work," added Dr Boon.
Four deep learning AI networks were trained and validated on the publicly available MRI datasets consisting of 132 patients with prostate cancer. Results showed that deep learning AI networks were able to achieve on average 0.89 to 0.92 Dice Similarity Coefficient score between two sets of binary segmentation results.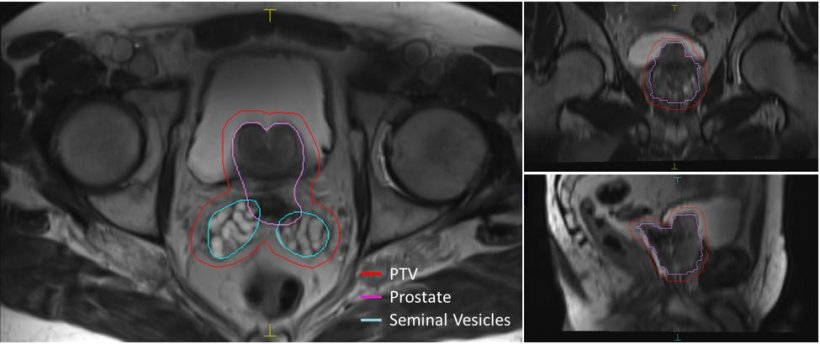 The AI tool was created by Dr David Gillespie and working with computer scientists, Dr Connah Kendrick and Dr Moi Hoon Yap, from Manchester Metropolitan University to build the algorithm with open source database. Dr Boon and Dr Ian Boon, from Leeds Teaching Hospitals, provided the clinical rationale and collaboration to complete the project. In conclusion, Dr Cheng Boon said: "This proof of concept study shows that new AI models using deep learning algorithms can be developed to produce prostate GTV (gross target volume) contours with good similarity to ground truth. The importance of this work is that the AI models can be developed on freely-available non-proprietary databases, and therefore the work potentially can be freely shared."
He acknowledged that future work will require further close collaboration between oncologists and machine learning experts to develop novels metrics to assess clinical acceptability of contours prior to validation for potential clinical use.
Other aspects of the session included presentations on the development and validation of a multivariable machine learning algorithm to predict risk of cancer in patients referred urgently from primary care; deep learning-based segmentation and quantification of temporalis muscle for sarcopenia assessment as an independent prognostic factor in glioblastoma; and optimised radiation dose decisions using AI deep learning and reinforcement learning in small cell lung cancer.
Profile:
Dr Cheng Boon is a consultant oncologist at the Clatterbridge Cancer Centre in Liverpool with research interests in harnessing technology to offer complex, modern radiotherapy, improving survival and limiting toxicities to normal tissue. The Clatterbridge Cancer Centre – part of a £162million (180m euro) investment in cancer care across the north-west of England - is one of the UK's leading cancer centres, employing more than 1,400 staff members and treating more than 30,000 patients each year with solid tumours and blood cancer.